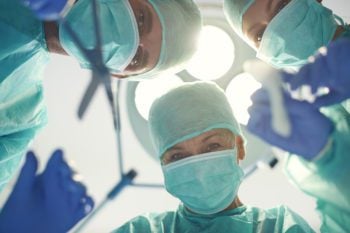 Whether you moved abroad and need surgery as an expat or you're wondering if you should make the trip overseas for a cheaper procedure, make sure to do your research and establish a clear plan of care in advance.
Surgeries fall into two categories: emergency and elective. Doctors perform emergency surgeries to correct an urgent medical condition such as a stroke. In the event of an emergency, you usually cannot choose your health care provider or facility. For elective surgery, however, such as a joint replacement, you do have more control over the operation.
Read on for a full guide to surgery for expats. Get advice on everything from finding good insurance coverage to managing the risks associated with going abroad for surgery.
Why Are Expats Getting Surgery Abroad?
Why is there a need for surgery for expats? Patients might need a procedure due to a condition they developed after moving abroad. Or they might have chosen to wait and get surgery overseas for an issue they already had. This can be for reasons such as a change in symptoms or a new time off from work policy. Some expats may have surgery in a different country if it has a better quality of healthcare than the country they reside in.
Some people who are not expats undergo surgery overseas. This may be because other countries offer better care than their home country can provide. Surgery may be much cheaper abroad and patients can save up to tens of thousands of dollars in health care costs by crossing the border for an operation. Sometimes, the surgery a patient wants isn't available or approved in their home country, so they seek care somewhere else. In other cases, their insurer may encourage them to go abroad for surgery.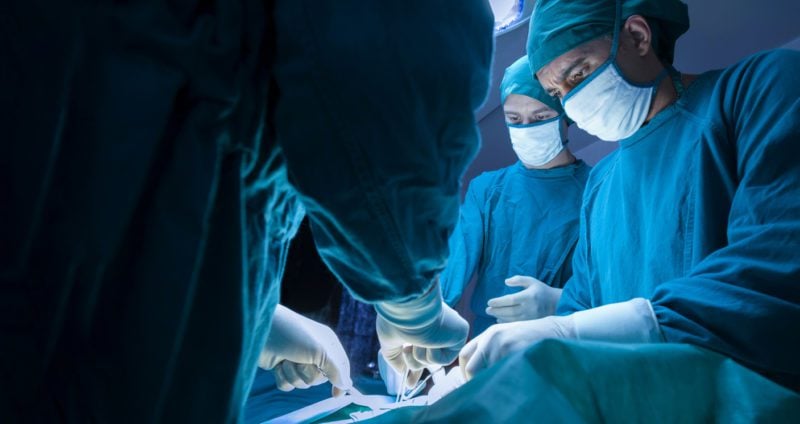 Health Insurance and Going Abroad for Surgery
Travel insurance covers unexpected medical costs, but it does not cover going abroad for surgery. An international health insurance plan will cover surgery abroad. Here are the things to know before you get your surgery.
Make Sure Your Facility and Providers are In Network
Many expat insurance plans have facility and provider networks. If you use these networks, you will receive a higher level of benefits. In addition, your insurer may pay the bill directly, so you never have to worry about payment. If you know you need surgery, contact your insurer well in advance to determine where you will have the procedure.
Traveling to a Third Country for Surgery for Expats
If the medical care in your country of residence is not of the best standard, you may wish to travel to another country for surgery. If you do, you must make sure that your plan will allow you to have surgery in this country. In some cases, your insurer may encourage you to travel to another country with better medical care for surgery and recovery.
Obtaining Prior Authorizations for Surgery for Expats
Even if your insurance company has confirmed it will pay for a portion or the entirety of your surgery, it still may request a prior authorization (or a few) before you get wheeled into the operating room. The company typically wants to know the reason you and your doctor have chosen this surgery for your condition and that you've already tried less costly options. Some insurance companies, for example, may like to see that you've tried physical therapy for back pain before choosing surgery. Be prepared to have your surgeon and associated doctors send documentation about why you need the surgery in your new country and related details about your medical history.
Along with the actual surgery, your surgeon or doctor might order imaging exams for you to check on your health before, during or after the operation. Your insurance company may also want a prior authorization for these scans. The insurance company, for example, could authorize payment of a CT exam but not an MRI exam due to the cost. Your insurer may also ask about the type of facility you've chosen. Some insurance companies might ask you to go to an outpatient center rather than a hospital to save money. So before consenting to any treatments, make sure you know what your international health insurance will and will not cover in the country you've chosen to have surgery in.
Looking for international medical insurance?
Request a free quote and one of our specialists will contact you.
Finding a Doctor to Perform Surgery for Expats
After you've got a solid international health insurance plan in place, it's time to either find, confirm or reevaluate your surgical team and facility. If you know you need surgery but are feeling unsure of where to go, your insurance company can help you find an in-network doctor and surgery center.
Surgical Certifications
While browsing or after choosing a provider, make sure to research the person. In the United States, for example, surgeons must be certified by a national surgical board approved by the American Board of Medical Specialties. If they're board-certified in the U.S., it means the surgeons have successfully completed an approved residency training program and have passed a rigorous specialty exam. In the U.K., the General Medical Council maintains the List of Registered Medical Practitioners. Surgeons in the medical register have met the standards laid out by the GMC. The Medical Council of Ireland maintains a similar register. German surgeons are certified not on the national level, but instead in the region (Bundesland) where they practice. Some countries don't require their surgeons to get board certifications or uphold such rigorous standards, so research the type of health care providers you're about to trust.
Countries such as Singapore and Canada are known for state-of-the-art facilities and surgeons with advanced degrees while others have very loose regulations. Make sure you feel comfortable with the level of training surgeons receive in the place where you will receive surgery.
Ask Your Surgeon These Questions
No matter which country you have your surgery in, during your pre-surgery consultation, ask about:
Previous training
Academic qualifications
Certifications and proof of the documents
Outcomes of patients who underwent the same procedure
The safety precautions taken at the operating facility
During the consultation call or initial appointment, make sure you review your full medical history with the team. It's also important to share copies of your previous records from your doctor in your home country with the new surgeon. You should have a list of all medications you take as well.
The bottom line? You should feel confident in your surgeon's abilities and the precautions the whole staff takes. You want to feel safe and happy with the outcome. So don't be afraid to ask your doctor a full list of questions.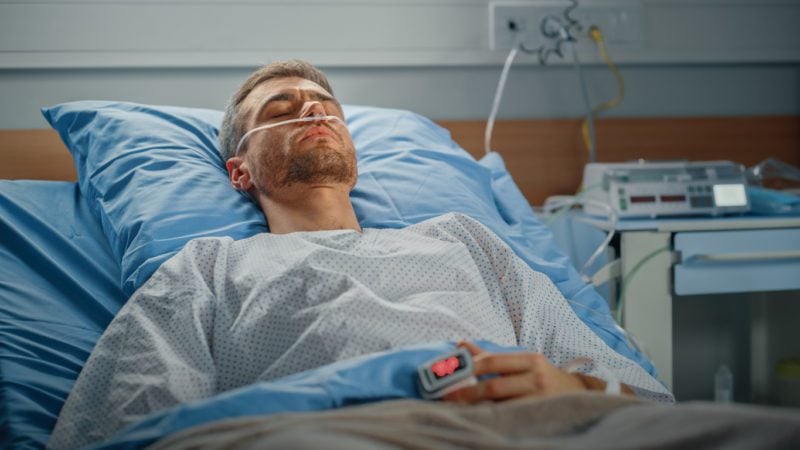 Risks Associated with Surgery for Expats
The country you choose to have surgery in could have great safety protocols in place and a solid track record. You could still, however, encounter some risks associated while going abroad for surgery.
Language Barriers
Before having surgery, if your care team doesn't speak your native language, be sure to request an in-person translator. They will help you navigate the experience on the day of your procedure. This professional can also review and explain any documents the surgical team asks you to sign. It's important to understand every step of the process no matter the language. So prepare for some assistance if you don't speak the same language as your care team.
Air Travel
After surgery, health care teams typically recommend avoiding flying for a time. This is due to risk of blood clots and other complications. If you have plans to travel soon after the surgery, whether it's for vacation or to visit home, evaluate your itinerary and talk to your doctor about your personal risks.
Care Continuity
Along with travel, if you relocate after surgery or seek care at a different place than where you had your procedure, make sure you have a coordinated post-care plan. Make sure you get all your discharge paperwork. Also get copies of your post-op labs and other tests to stay in good health after surgery is over.
You can usually have a positive experience undergoing surgery abroad if you do your background research, thoroughly review your own personal history and risks, and protect yourself financially through health insurance. If you have doubts about anything, contact your personal doctors or other health agencies to steer you in the right direction.
Also Read: