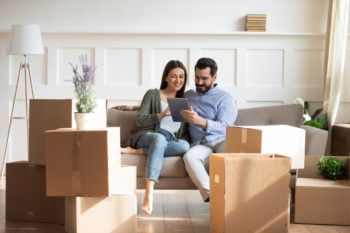 The coronavirus pandemic has left a lasting impact on health care systems and workers across the world. Many health care professionals felt the pressure the high volume of COVID patients placed on their facilities.
While health care workers keep patients physically safe, health insurance keeps patients financially safe. The coronavirus pandemic has made health care insurance even more crucial than before. Many otherwise healthy people find themselves needing a higher level of care than usual. For expats working or traveling outside of their home countries, health insurance is very important. It offers peace of mind while seeking out less familiar facilities and providers during this unpredictable time.
More People Need Care and Resources
Because of the pandemic, people seek out health care and other resources such as test kits more frequently. Patients in the past might've brushed off symptoms such as a sniffling nose or light cough but now request a doctor's visit while experiencing COVID-related symptoms. Some businesses require workers or patrons to produce COVID test results. A lot of people now visit their physicians or check into facilities for treatments such as antibody transfusions. All these visits and treatments add up. These financial burdens show the importance of solidifying health insurance before relocating.
The coronavirus pandemic has also led to the hospitalization of hundreds of thousands of people across the world. Many patients sought medical care within their home countries. Others, however, found themselves needing health assistance for COVID-related symptoms in a different country. These patients couldn't get home or go back to work before resolving their issues. If they were repatriating, they often had to produce a negative COVID test before heading home.
Insurance Protects You Financially
Though the health care systems in most countries did not charge for COVID care for much of the pandemic, now that vaccines are common, sick expats may find themselves required to pay for care.  The difference between an exponentially high bill and lack of access to care versus better care and a more manageable financial statement? Health insurance.
Health insurance, especially for expats, is always important since it offers financial protection in case of serious illness. A lot of patients buy health insurance hoping they won't need it for more than an annual wellness visit, but it's become vital as more people seek health services during the pandemic.
New government policies also make a global health insurance plan more important than ever. Some countries, including Russia, Thailand, Argentina and Costa Rica, require travel insurance for visitors before entering. Whether coronavirus health concerns, travel policies or something else is the deciding factor, health insurance is a must.
Make it easier to select the most suitable provider for you and your family. Request a quote today to get a custom estimate from multiple providers.
Get Organized at Home
Now more than ever, it's important to choose an international or global health insurance plan before moving to a new country or visiting for an extended period. Local insurance plans from one's home country don't cover subscribers after they relocate. With numerous variants of the coronavirus infecting people across the globe, it's hard to determine who might get sick, how sick they'll get or when they'll feel unwell. Therefore, having global health insurance in place before moving or immediately after relocating is vital.
There are many types of health insurance to choose from, including international health insurance, travel medical insurance and trip cancellation insurance. No matter what, a plan with inpatient, outpatient and emergency services coverage is most beneficial, especially during this uncertain time.
A plan with inpatient care and emergency services included typically covers transportation and admission to a hospital. Countries across the world have experienced a higher volume of hospitalizations during the pandemic, making inpatient and emergency care coverage important. Outpatient care is also important because it includes wellness visits, many mental health programs and other routine visits expats want or need.
Get Vaccinated
Before moving, people who have chosen to vaccinate themselves can use their current health insurance to get their coronavirus shots. Private health insurance companies in the U.S. currently cover vaccines from Pfizer, Moderna and Johnson & Johnson. (Any uninsured individual living in the United States can get a COVID vaccine for free.)  Many countries, including the USA, require non-citizens entering their country to be fully vaccinated with an approved vaccine. The approved vaccines vary from nation to nation. Make sure your chosen vaccine is on the approved list of your destination country.
Countries outside of the U.S. have been distributing vaccines from other pharmaceutical companies such as AstraZeneca. Expats, however, have had trouble getting vaccinated abroad due to limited supplies. They also have lower priority than home-country citizens, so if given the chance, it's important to get vaccinated before relocating.
The Centers for Disease Control (CDC) only recommends international travel for fully vaccinated U.S. citizens. This is yet another reason it's important for Americans to utilize current health insurance to get vaccinations before relocating, especially if the other country requires proof of vaccination. This also gives U.S. citizens a chance to contact their own doctors if they experience any side effects or have any questions about COVID-19 or other vaccinations before moving abroad.
Get Tested
Health insurance not only covers vaccine costs and doctor's visits, but it may also offer financial benefits regarding testing in some countries. A lot of airlines, hotels and government organizations require people coming into their business or country to produce a negative COVID test.
Some countries may not accept results from an antigen COVID test, so expats entering new areas may end up having to take multiple tests. The costs add up for people taking COVID tests frequently, especially while crossing borders for work or school. Unfortunately, unless you have recently been ill with COVID, your insurance plan will not cover these tests.
Locate Health Facilities and Providers
Before or soon after moving, patients should locate nearby inpatient and outpatient centers covered by insurance. (See our lists of the top hospitals in many countries.) Once symptoms arise, no one wants to spend time scouting out the right provider. Health insurance has always been important to have while relocating abroad, but the pandemic has especially highlighted the benefits of staying financially safe while seeking physical care.
Health insurance not only offers financial support but it also offers more access to credible health centers and providers. Insurance plans give expats access to a country's private health care system if it has one. Insured patients can avoid adding to the burden on the public health system in their new country.
Patients with an international or global health insurance plan in a foreign country also have access to insurance staff that can help them find the best local doctors and facilities. The insurance companies provide recommendations for doctors and facilities covered by the plan and can help people navigate the health care system in a new country. Some health insurance companies also offer services such as translation to help connect health care providers with patients, leading to better care.
Request a quote today to get a custom quote from multiple providers.
People across the globe continue to fall sick from the coronavirus. Patients seek medical attention at both outpatient and inpatient facilities both in and outside of their home countries. Variants continue to emerge, and pharmaceutical companies are creating vaccine booster shots. These developments show the pandemic will have lasting effects on the continued elevated need for health insurance.
Expats can have greater peace of mind with a solid health insurance plan in place during the pandemic. Before they feel any coronavirus symptoms or need testing or treatment, they know they're covered.