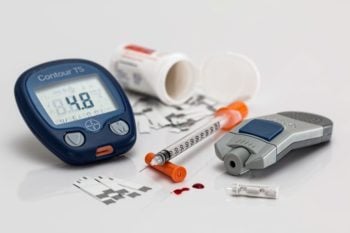 The majority of international travelers, even novice travelers, know to expect different standards of safety, as well as hygiene and medical care, in foreign countries. They also know that access to medical care during travel can be tricky. These uncertainties are often what prevent people with chronic medical conditions from traveling, but with the proper preparation and knowledge, traveling or living abroad with a chronic medical condition is possible.
How to Manage Chronic Illnesses on an International Trip
The important thing to remember when traveling or living abroad with a chronic condition is to ensure you have access to everything you would have at home to cope with any pain or discomfort, manage your condition, and to cope with any frustrations. Consulting a doctor, pharmacist and qualified travel insurance representative means building a support network that will be able to assist you while you are away from home, making for a more relaxed and enjoyable time away.
Visit Your Family Physician Before Departure
This may seem like common sense, but sometimes people living with a chronic medical condition, such as asthma or arthritis have not seen their family physician in a long time or are so accustomed to feeling good they forget what it is like to be suffering and in need of urgent medical care. So, long before you board a plane speak with your doctor to ensure long flights and foreign travel is advisable. Despite modern medical advances, there are still some conditions that are not favorable to travel, especially heart conditions that could worsen in variable altitudes, climates, etc.
Be open and honest with your medical provider and fully outline your travel plan. If you plan on traveling or living overseas for a prolonged time see if your doctor knows of any medical centers he or she can recommend or invaluable medical resources that you should know about while away from home.
Consult your Pharmacist
Prescription drugs can be complicated. Whether you are prescribed something new based on where you are traveling or want to ensure that if you get sick while away you won't be prescribed drugs that could interfere with your current medication, consult your pharmacist.
Speak with your pharmacist and let them know where you are traveling and for how long. You may be surprised to learn how many medications can make you feel ill with too much sun or how some should not be taken with certain foods. Certain medications interact with food, supplements as well as climate and even altitude changes.
Your pharmacist will also be able to inform you of the side effects to look for, can let you know about overseas resources, and what to do should you run out of your prescription medication while abroad.
Travel Health Insurance
Don't rely on your private domestic insurance to cover costs if you get sick while abroad – not all of them cover international travel, may only cover part of the expense and may not pay upfront. On the other hand, most travel insurance plans will exclude pre-existing conditions. These plans will, however, cover new unrelated illnesses, accidents or emergencies – so it is good to shop around and find good coverage.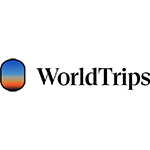 COVID-19 coverage outside your home country
Choose between the basic and more extensive coverage
Meets Schengen visa insurance requirements
24/7 worldwide travel and emergency medical assistance
Plan Details
|
View Brochure
|
Apply Online
Find a Local Health Care Provider
If you find yourself in need of a local doctor while in a foreign country, there are several ways to find a good local doctor abroad. A U.S. embassy can assist in locating the correct medical services you may require and assist in informing your family and friends back home of your situation, but don't expect the same level of care and assistance as you would get through your insurance provider since it's not technically their job.
Before any international trip, it is important to understand that medical practices and healthcare facilities abroad are very different than what you may be used to. There are also language barriers to consider, so it's important to be familiar with your medical history and do what you can to cover yourself in case of a medical emergency.
Again, prepare ahead of time to ensure you have the most enjoyable trip possible.