Travel Insurance for Snowbirds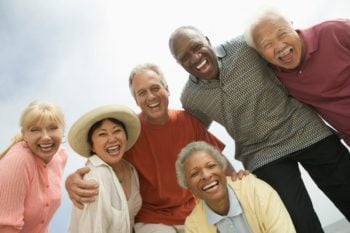 Every fall many Canadians head south, aka Snowbirds, to spend their winters glowing in warm Florida, Mexico or Texas sun or basking on the beaches of California or Costa Rica – anywhere south that is far from the cold, ice and snow of their home and native land. If you're a Canadian Snowbird, there are some things you should know before you pack your bags:
Canadians can stay in the United States for 182 days during 12 months.
Canadians from British Columbia, Manitoba, Ontario, and Nova Scotia require five months minimum of residence in a province to maintain provincial health insurance eligibility. Newfoundland and Labrador require four months.
Be sure to check in with your doctor before departure and have a full checkup before looking into travel health insurance.
Understand your coverage, including any limitations, etc., on pre-existing health conditions.
Many Canadian Snowbirds are retired and need a comprehensive travel medical insurance plan to ensure they are covered in case they fall ill or have an accident. For most seniors and retired travelers, the right international insurance plan is a fine balance of price, benefits, and medical assistance services available while away from home. They also desire a comprehensive plan that will help them navigate a foreign medical system should that need arise.
Review Canadian Snowbird Travel Insurance Coverage
When traveling outside your home country, purchasing international travelers' medical insurance is always important, even if you already have private medical insurance. Canadian Snowbirds are typically out of their home country for 4 to 6 months, and as such, need to make sure their travel health plan includes:
Freedom to seek treatment with hospital or doctor of choice
Maximum medical limits from $50,000 and up
Access to 24/7 emergency assistance medical hotline to speak with medical experts
Deductible options from $0 to $2,500
Renewable up to 24 – 36 months
Travel delay and baggage delay benefits
Repatriation and emergency evacuation
Suppose a Canadian Snowbird is traveling outside their home country for a prolonged period. In that case, they should also look into Patriot Travel Insurance, which provides coverage from 5 days up to 2 years and covers non-U.S. citizens. In addition to the aforementioned coverage, Patriot Insurance also includes benefits such as:
Short-term travel medical coverage
Coverage for individuals and dependents
Available in daily and monthly rates
Coverage from 5 days to 2 years, Renewable up to 24 months if one month or more are purchased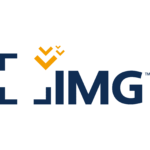 COVID-19 coverage up to policy maximum if you're visiting the U.S.
Maximum limits up to $8,000,000
IMG pays 100% of medical expenses in-network
Plan Details
|
View Brochure
As with all travel health insurance plans, one tailored to the Canadian Snowbird should cover all individual needs based on their current health as well in case of an emergency or injury. You should also ensure that any activities that you plan on participating in are covered by your standard travel health plan, and if they are not that they are covered through extreme sports insurance coverage – and remember these activities may not always be as "extreme" as you think! Activities such as hiking, hot air balloon rides, and water skiing are often considered extreme sports.
For More Comprehensive Coverage: Health Insurance for Canadian Expats Living Abroad
For more information on international insurance for the Canadian Snowbird, have your list of questions ready and speak with a qualified insurance representative today.
Related:
Travel insurance plans available to Canadian snowbirds in Mexico, Arizona, Florida, Texas, Costa Rica, USA, Caribbean, and Europe as well as all other countries you may travel to.