Should Scuba Diving Insurance Be Part Of Your Next Trip?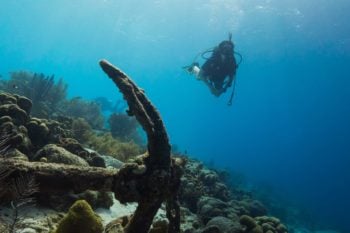 For many travelers, it's not the call of city streets which motivate them to traverse the globe. Instead, the spectacular beauty of the ocean beckons. It offers a world all its own, with so much to explore under the sea. With scuba diving, travelers have a chance to do just that – to discover an enchanting underwater world while building unforgettable travel memories. Scuba isn't an activity to take lightly though. Even experienced divers know that you always face potentially serious risks. Here's what scuba-inspired travelers need to know about scuba diving insurance when they're planning their next trip.
Scuba Diving Insurance Versus Other Options
Frugal travelers may wonder if they need scuba diving insurance or if they would be better off with either extreme sports coverage or a very comprehensive general travel medical insurance package with a sports rider that covers Scuba. Choosing the most prudent plan really hinges on a number of factors. For example, are you planning on diving below a depth of 30 meters? Thirty meters is the magic number on which insurance plans rely to draw the line between recreational activity and extreme sports participation. Speak with your holiday dive center to get technical information about the depths of the dives. Pass this information along to your insurance provider so you can work together to find the best plan for you.
Review: Extreme Sports Insurance Plan
Diving Certifications Pay Off in More Ways Than One
Another consideration is whether or not you hold an internationally recognized diving certificate through PADI, SSI  NAUI, or another similar organization. Travelers can learn to scuba through independent programs, but the international recognition that comes from PADI, NAUI, and the like offers standards that insurance companies rely on. Be prepared to provide proof of certification for many scuba diving insurance plans or to be directed to extreme sports insurance if you don't have it.
What Does Scuba Insurance Cover
Remember that most scuba diving insurance covers participation in the sport at a recreational level. If you're doing something different, such as cave diving or wreck exploration, you'll have to have a discussion with your insurance provider about what's included in your coverage. If you're traveling to learn a new diving skill, make sure your insurance coverage protects you for both your current level of certified recreational diving and the more advanced diving you'll participate in once your course is complete.
Does Travel Insurance Cover SCUBA Diving?
Many divers dismiss scuba diving insurance as an unnecessary level of coverage because they don't consider their recreational diving to be all that adventurous. It's hard to imagine the need for a hyperbaric chamber or an emergency airlift when you're gently waving at a fish off the Great Barrier Reef. A good scuba diving insurance package, however, will also cover you for less catastrophic, more common medical emergencies. Those emergencies may include a broken ankle from slipping on a boat deck or a horrible coral cut that requires serious stitches and antibiotics. A good insurance program will bring you peace of mind (and very practical assistance) for both large and more modest emergencies.
Protect All Aspects of Your Scuba Experience
Finally, consider supplementing your insurance with trip cancellation and gear protection insurance. If you're traveling specifically for diving, and something happens  – to you or your destination – that prevents you from diving, you'll want to be compensated for a vacation that truly isn't going to happen. Likewise, if you travel with your own custom gear, such as an expensive wetsuit, double-check that it's within the reimbursement limits of what the airline and your standard travel insurance will cover.
Best SCUBA Diving Insurance Plan
Seven Corners Travel Insurance with Adventure Activites Rider to Include SCUBA: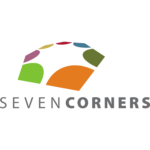 Comprehensive medical coverage with benefits up to $5,000,000.
COVID-19 coverage that extends up to your medical maximum.
Emergency Medical Evacuation protection up to $500,000.
The Seven Corners Travel Medical covers the following sports under its optional Adventure Activites Rider: Bungee jumping; caving; hang gliding; jet skiing; motorcycle, motor scooter or electric scooter riding whether as a passenger or a driver; parachuting; paragliding; parasailing; scuba diving only to a depth of 10 meters with a breathing apparatus provided that you are SSI, PADI or NAUI certified; snowmobiling; spelunking; wakeboard riding; water skiing; windsurfing; or zip-lining. You must purchase this optional coverage if you wish to be covered while riding a motorcycle, motor scooter, or similar transportation when such transportation is an established and accepted routine means of public transportation for hire in the specific geographic area where You are located in the Host Country. Please note this is only a summary of Adventure Sports and exclusions. For additional information, please refer to the Certificate of Insurance.