Interviewing Our CEO at International Citizens Insurance
Joe Cronin is a very busy person, but we managed to corner him for a short interview. We talked about the story of International Citizens Insurance, what makes the company different from other insurance brokerage firms, what keeps him motivated in growing the company, and other related items. We also spoke in-depth about why the organization is simply the best international health and travel insurance broker today.
1. A Short Background on Joe Cronin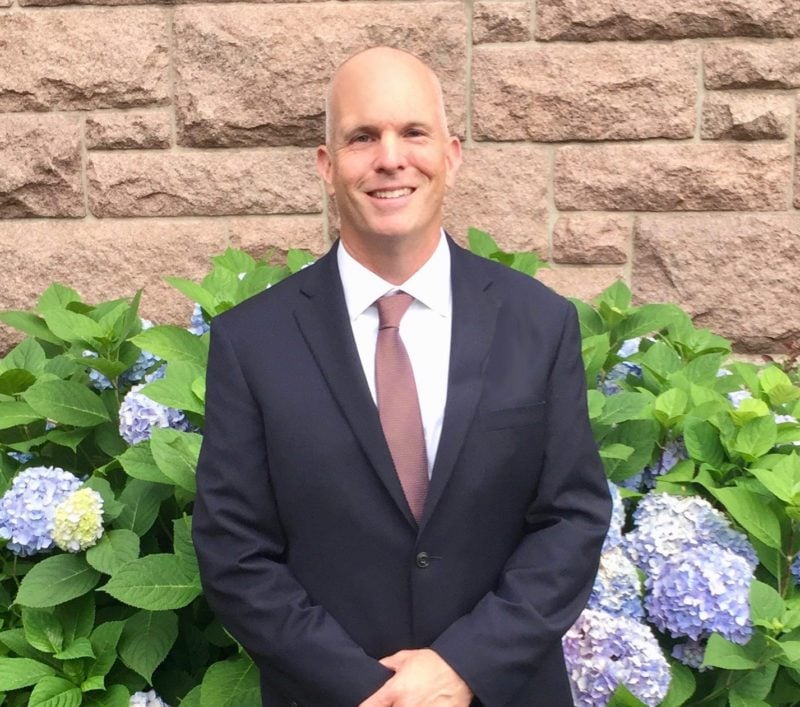 "I am Joe Cronin, the President of International Citizens Insurance, a subsidiary of International Citizens Group, Inc. I am responsible for all aspects of Citizens Insurance operations, with a focus on strategy, marketing, and sales."
Joe's educational background laid a strong foundation for his expertise not only in the field of insurance and marketing but also in managing a company with a global reach.
"I have earned my bachelor's degree in Psychology from Georgetown University in Washington D.C. and my MBA in International Business from Bentley University in Waltham, MA."
Joe knows what he is doing. Proof of this is how he successfully managed other companies to grow to what they are today: highly competitive, multi-million-dollar businesses.
"With my expertise in international financial services, travel, and new media, I founded and grew the companies Edvisors, Envisage International, and the International Education Finance Corporation into the multi-million-dollar businesses that they are today. I currently serve on the Board of Directors at School The World."
Having lived and traveled throughout the world, his vast experience is now available to visitors researching global insurance plans for all situations.
"I have lived in and traveled to every corner of the globe including Moscow, Tokyo, Mexico City, Sydney, London, Buenos Aires, and Athens, among others. I believe that an important benefit of international travel is that it brings different cultures together. I am passionate about helping expatriates with their international relocation, and about helping travelers of all types to secure safe, affordable, and effective travel insurance for their international adventures."
Based on his travel experience, he knows how vital having international insurance is, especially when it comes to medical emergencies.
"As an expert in international health and travel insurance plans, I am focused on providing international citizens, expatriates, and global nomads with the best advice on ensuring they are covered for medical emergencies throughout the world. InternationalInsurance.com is that resource."
2. International Citizens Insurance and Its Purpose
What is the company's goal? Why was it established?
"Our mission is to educate consumers on the value of global medical, life, and travel insurance while providing a resource for them to research, compare, and purchase plans for their relocation abroad or international trip. We offer expatriate insurance, corporate HR plans, volunteer group insurance, travel insurance, insurance for international employees, missionary plans, and coverage for anyone living abroad or traveling throughout the world."
Together with a team of like-minded individuals who are well-traveled and have experienced the importance of insurance plans, Joe established International Citizens Insurance with these goals: to educate consumers on the importance of insurance and offer the best travel and international insurance plans today.
"Through our website, we can offer some of the very best global health insurance, international life insurance, travel medical insurance, international group plans, and trip cancellation insurance policies to people from all around the world.
Unlike traditional insurance sources, we provide all our plans online through our website. This method has some benefits over traditional insurance brokers/ agents such as being able to offer insurance 24 hours a day, seven days a week."
3. Joe Cronin's Personal Experience With Using Insurance
Any experiences you had wherein being insured saved you from trouble?
"As someone who has traveled to multiple countries and lived abroad for short periods, I have been fortunate to have had good health while abroad. I do love helping others find quality insurance and have a number of stories where they have benefitted from my advice."
Joe started recounting the stories he heard from friends, colleagues, and clients.
"One friend saved $7,500 in trip costs after buying a plan I recommended. Another friend, and client, fell off her bike in Australia and punctured her kidneys. It is fortunate she had global health insurance as she was in the hospital for almost a month with complications."
Insurance benefits are not limited to individuals. According to Joe and his team, group clients take advantage of insurance coverage the most.
"Our group clients benefit the most and many have had group members who ended up at the doctor's clinic or in the hospital."
Joe and his team genuinely care for their clients. They show this by making sure they offer only the best travel medical insurance plans that they will recommend to their loved ones.
"For the above reasons, we make sure that we have the best plans. We recommend the same plans to our clients that we sell to our friends and family."
How about instances when you (or someone you know of) wished they applied for an insurance policy for their journey so they will not have to go through the trouble they did?
"These stories are harder to come by. No one likes to admit they were wrong for not buying insurance. We do have clients call us all the time after they get sick or injured and want coverage after the fact. Unfortunately, it was too late by that time. We are seeing more people planning ahead and buying coverage now when they might not have considered it in the past."
International Citizens Insurance is built exactly to avoid situations wherein it is too late for people to request insurance coverage. By educating customers about the importance, effectiveness, and cost-savings of being insured, it will be easier to help them prepare for the unexpected.
4. The Value That International Citizens Insurance Provides to the Market
What do you think is the problem with the relationship between insurer and client that International Citizens Insurance ultimately provides a solution to?
"The biggest problems we solve for clients are evaluating and researching plans early in the buying process. Clients come to us trying to figure out the differences between several plans that, on the surface, look very similar, but in reality, can be very different."
While Joe and his team know what is best for their clients, they understand the importance of letting customers choose the plan they are most comfortable with.
"We help clients review coverage from different providers, help them to choose the best provider, and then design a plan that meets their needs and their budget. As our agents work with multiple insurance companies, they are experts who can guide you through that complex process making it easier, faster, and less complicated."
In what way will clients save money when they seek help from International Citizens Insurance? Is it not cheaper to just go straight to an insurance provider?
"Clients can save money when working with a broker who can offer multiple plan options from different carriers. Those options provide flexibility in plan design and benefits, so you get the coverage that is important and do not pay for things you do not need."
There are many international insurance brokers out there offering different benefits to customers. What sets International Citizens Insurance apart from them? What does International Citizens Insurance offer that others do not?
"We offer a variety of plans, including travel, international health insurance, life insurance, student plans, and evacuation coverage. Most other brokers focus on travel insurance only. Our strength is working with people who are moving abroad. If you are looking for the best global health insurance coverage with worldwide coverage, we are the largest and best brokerage in the world."
What clients must understand is that there is no additional cost in having International Citizens Insurance assist them.
"The plans cost the same if you purchase through a broker or directly from the insurance company. The insurance companies pay the broker a fee for marketing and sales services to help them grow their business."
International Citizens Insurance is partnered with major insurance companies that provide the best international insurance policies for global customers. We will never charge customers for the service we provide. More than being a business, we strongly believe in our mission for being in the industry, and that is helping people live more conveniently and hassle-free by being insured.
Continuously Helping More People Get Insured
International Citizens Insurance has come far since Joe started the company. With the help of the whole team, thousands of clients have learned the importance of having the best travel insurance for their trips. Countless people have sent their gratitude and appreciation for what we do, which is to help more people get covered and make traveling and living abroad more comfortable and safer.
Whether it is for individuals or groups, we offer the best international insurance for expatriates, travelers, students, and nomads. We offer the most useful types of insurance that can keep our customers covered, wherever they go.
We are here to help you get the best international health insurance and other types of travel coverage that fit your needs. Feel free to contact us if you have questions regarding travel medical insurance and related topics.
If you are comparing policies and are hoping to get lower rates, request a free quote from us. You might be surprised by how cost-effective our rates are.