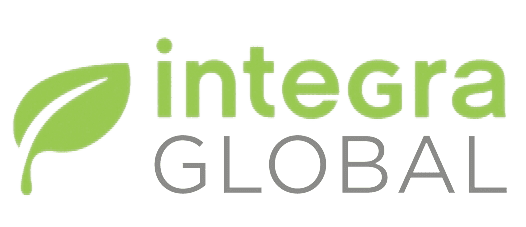 Integra Insurance, An Uncommon Company for Uncommon People
Integra health is a different breed of international health insurance plan. Although Integra Insurance Group is a premier boutique company, its promise to provide comprehensive medical insurance holds up. Integra Health works with its customers to tailor a suitable plan for the individual's needs, rather than the customer choosing predefined modules and building their plan. The company is based on the radical idea of treating every customer as an individual and they pride themselves on their deep-rooted understanding of people's needs. Integra Global Insurance, a business built by expats, has your well-being at heart. They have a simple and seamless insurance buying process because they understand the extensive journey expats partake in while moving abroad for work. Purchasing a plan from Integra means working together to create a bespoke plan that includes everything you and your family need.
Integra Insurance for Expatriates and Foreigners Living Abroad
Integra Insurance Group is an international insurance company that specializes in specifically creating tailored medical plans for expatriates and their families. They work together with you to ensure your plan fits all of your healthcare needs and offer an extensive list of benefits. Integra insurance has four global insurance plans to choose from and all are available in their three offered coverage regions. The coverage regions are Worldwide, China/Hong Kong/Singapore, and the United Arab Emirates. Expatriates traveling to the China/Hong Kong/Singapore and UAE regions will have the ability to choose which provider network tier they would like to receive medical treatment from, and expatriates with Worldwide region coverage may choose from any health professional they want.
They have two plans exclusively for individual expatriates moving abroad for work, yourLife and PremierLife.
Integra Health Plans for Individuals
Integra Insurance Group also has two plans specifically designed for expatriates moving abroad with their families, yourFamily and PremierFamily.
Integra Insurance Plans for Families
Integra's yourLife and yourFamily are their standard plans but are still equipped with excellent medical coverage. Integra's PremierLife and PremierFamily are their more comprehensive medical plans that ensure the safety and well-being of you and your family. Overall, whether you choose the standard or comprehensive plan, you can trust that you will be covered in any medical situation with one of these premier Integra Global insurance plans.
Expats in China/Hong Kong/Singapore
Members moving abroad to the China/Hong Kong/ Singapore coverage area will have the same access to Integra's healthcare plans as members in the Worldwide coverage area plan. The only difference between the two coverage area options is the provider network. Integra has elected network tier options for residents in China, Hong Kong, Macau, and Singapore. They offer Platinum, Gold, and Silver network provider plans, which are based on the accommodation and the level of charges made, and not the standard of medical treatment or the level of the medical facility. Each tier group is provided with an extensive list of healthcare providers, and members are able to choose any provider within their network. Members are allowed to seek treatment from a doctor outside of their network, but co-insurance will apply. There is a possibility you could pay up to 50% of your medical treatment charges yourself.
Integra Salama - Expats in the United Arab Emirates (UAE)
Expats moving abroad to the UAE and GCC area will also have a tiered healthcare network provided by Integra Salama. Unlike the non-biased categorization of healthcare providers in the China/Hong Kong/Singapore network, the UAE network is structured based on the quality and price of healthcare physicians and hospitals. The Gold tier network provides members with access to the greatest healthcare providers, along with access to more expensive international private clinics. The Silver Premium and Silver Classic network tiers are less expensive and members are provided with access to over 1,000 excellent medical providers. Integra urges members to take advantage of substantial discounts if they do not need extensive care while abroad in the UAE.
Integra's Global Provider Network
International Network of Hospitals and Doctors
Integra healthcare gives you the freedom to choose any hospital or doctor you wish to receive treatment from. They will work together with any doctor and hospital around the world, provided that they are properly licensed and qualified to treat the medical condition. Two of the coverage area options, China/Hong Kong/Singapore and the UAE, have elected network tier options. Each of the three tiers supplies Integra's customers with an extensive list of healthcare providers. Citizens of China, Hong Kong, Macau, Singapore, and the UAE may choose any doctor or hospital from within their tier network, or they can opt to seek treatment from a medical professional outside of their tier placement. If you choose to receive treatment outside of your tier network, then network coinsurance will apply. You could end up paying 15%, 25%, or 50% of the medical costs yourself. Integra Global has partnered with MedNet to supply its customers of the UAE with an extensive network of hospitals, clinics, and pharmacies. Use the MedNet provider network to locate healthcare professionals available to you in the UAE and GCC.
USA Elective Network
Within the three coverage areas, Worldwide, China/Hong Kong/Singapore, and the UAE, each individual and family plan gives the option to choose coverage in the US and Canada. You are also able to opt out of having coverage in these two regions. Choosing international health insurance coverage in the US and Canada will cause your premium rate to go up because of the higher cost of healthcare in the US. Expats should consider including US coverage if they plan to return to the US throughout their period of time abroad. Including US coverage is overall beneficial for expats and their families because if an accident occurs and medical attention is required, you may seek care in the US. The United States has one of the best healthcare systems in the world, so if you are living in a country with poor healthcare, traveling back to the US would ensure you are getting the best medical attention available.
Integra Healthcare Services
Claims Service
There are three different ways in which you can settle your claim with Integra Global if you are in either the worldwide coverage area or China/Hong Kong/Singapore coverage area. The first option is pre-authorization and direct billing, which is managed by Integra's partner, Medical Administrators International (MAI). You must contact MAI seven working days before your planned treatment and submit your claim form via the yourHealth app or email it directly. The second option is you can pay for your treatment in full to your provider and seek reimbursement from Integra. All claim forms must be submitted via yourHealth app or by email 180 days prior to your treatment. Lastly, if you received emergency medical assistance, Integra's partner, NorthcottGlobal Solutions (NGS), will settle costs directly with your provider. Claiming for the UAE coverage area differs from the other two coverage areas. The UAE area uses the MedNet International Network to track direct billing, pre-authorization, and claim reimbursement. To claim for treatment inside your provider network you must submit a reimbursement form online 180 days before your scheduled treatment. To claim for treatment above $500 outside of your provider network you must call MedNet for pre-authorization and submit a claim via the MedNet portal. Direct billing is only available for treatment provided by doctors in your tier network.
yourHealth Smartphone App
Integra Global has developed a new app for its members, which provides you with safe and convenient access to your insurance policy plan anywhere in the world. If you have an iPhone, the yourHealth app integrates with the Apple Health app, so you can build up a better picture of your health over time. Medelinked, a leading digital health records company, has partnered with Integra to provide members with access to their online health records and share them with healthcare providers through the yourHealth app. Within the app, members can also:
Access ID card and personal information
Pre-authorize treatment
Submit a claim
View policy documents
Contact the Member Care team
Downloading the app is easy. All you have to do is search 'Integra Global yourHealth' in the App Store or Google Play store.
Integra Health Expat Assistance Program
Integra Global Insurance Group created the Expat Assistance Program to provide care for every aspect of a member's well-being. The EAP is provided through one of Integra's partners, Morneau Shepell, and includes confidential professional consultation and information services. The program also includes a database of online resources to help expats manage their work-life and personal wellbeing while working abroad. The service is of no cost and is included in every plan offered by Integra. To access the service you can call one of the regional contact numbers or visit the Morneau Shepell site directly. The EAP service can help members with:
Cope with isolation and loneliness
Adapt to a new country and lifestyle
Identify and deal with culture shock
Deal with stress, anxiety, and depression
Address alcohol and drug misuse
Resolve marital and relationship difficulties
Find solutions for work-related issues
Access crisis and trauma support while on assignment
Integra Health Insurance 24/7 Emergency Phone Numbers
Integra Worldwide
International: +44 (0) 20 7183 8910
Backup: +44 (0) 7785 627 433
Integra in China/Hong Kong/Singapore
International: +1 905 532 3648
Hong Kong: +852 3018 4063
China: 400 120 9362
Singapore: 001 800 8003 3333
Integra in UAE (Salama)
International: +1 905 532 3648