Patriot Platinum Level Global Travel Insurance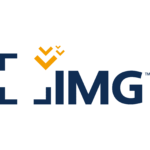 The Patriot Platinum Travel Medical Plan provides comprehensive international health and travel medical insurance, global assistance for your period abroad, and comprehensive benefits for world travelers. The Platinum Plan is our premium product for those that want the best in global travel insurance, including:
Short-term travel medical coverage
Coverage for individuals and dependents
Two plan designs – one for U.S. citizens and one for non-U.S. citizens traveling outside their home country
Maximum Limits from $1,000,000 to $8,000,000
Deductible options from $0 to $25,000
Available in monthly and daily rates
Renewable up to 36 months if one month is initially purchased
Access to Global Concierge & Assistance Services – extended services handled by a dedicated service team
Access to board-certified physicians, licensed psychologists, pharmacist, dentists, dieticians and trainers to assist you with any routine health related questions you have
Freedom to seek treatment with hospital or doctor of your choice
Trip cancellation, travel delay and baggage delay benefits available

Universal Rx

pharmacy discount savings
12 month benefit period
24 hour secure access from anywhere in the world to manage your account at any time
Platinum Level International Assistance and Global Services
The Platinum plan option provides clients more than insurance protection. The Global Concierge and Assistance Services offer the knowledge and information they need to keep them healthy and safe. Below is a list of services handled by a dedicated service team that is available 24 hours a day, seven days a week, exclusively for our Platinum members.*
Dedicated Service Line: An international toll-free number accessible worldwide 24/7.
Dedicated Claims Team: Provides members with expedited claims processing.
Bag Tracking: Assistance in locating lost checked baggage and arranging the delivery of it to you anywhere in the world.
Drug Translation Services: 24/7 online access that provides country-specific brand names of common prescription and over-the-counter medications.
Embassy & Consulate Referrals: Provides the location and contact information of the nearest U.S. Embassy or Consulate.
Emergency Cash Transfers: Assists in arranging and obtaining cash transfers anywhere in the world.
Emergency Message Relay: Relay messages to your family, friends and co-workers, helping you maintain contact during an emergency.
Emergency Travel Arrangements: Assists in making the appropriate travel arrangements in the event you must interrupt your travel and return home.
Legal Referrals: Provides the contact information for an attorney located in your country of travel.
Lost Passport/Travel Documents Assistance: Assists in reporting, retrieval or replacement of lost or stolen travel documents.
Prescription Drug Replacement Assistance: Assists in the replacement and shipment of lost or damaged medication.
Pre-Trip Health and Safety Advisories: 24/7 online access to information concerning current passport and visa requirements; information regarding inoculations and vaccinations; and up-to-date travel safety advisories.
Security Updates and Country Profiles: 24/7 online access to the latest advisories and travel warnings.
Additional Platinum Level Travel Insurance Benefits Can be Added
Personal Liability Coverage Abroad
Provides limited protection where Insured is responsible for Injury or personal property damage to a Third Party during the coverage period. For an injury to a third party, there is a $2,000 limit after a $100 deductible. For damage to third person property, there is a $500 limit after $100 deductible.
Adventure Sports Coverage
The Adventure Sports Rider is available for those up to the age of 65. The following activities are covered to the lifetime maximum amounts listed below as long as they are engaged solely for leisure, recreation, or entertainment purposes: abseiling, BMX, bobsledding, bungee jumping, canyoning, caving, hang gliding, heli-skiing, high diving, hot air ballooning, inline skating, jet skiing, jungle zip lining, kayaking, mountain biking, parachuting, paragliding, parascending, piloting a non-commercial aircraft, rappelling, rock climbing or mountaineering (ropes and guides to 4500m from ground level), scuba diving (to 50m), skydiving, snorkeling, snow boarding, snowmobiling, snow skiing, spelunking, surfing, trekking, whitewater rafting (to Class V), and wildlife safaris, and windsurfing.  All such activities must be carried out in strict accordance with the rules, regulations, and guidelines of the applicable Governing Body or Authority of each such activity. Certain sports activities are never covered, regardless of whether or not you purchase the Adventure Sports Rider. Please see exclusion 8 in the exclusions page. Please note this is only a summary of Adventure Sports and exclusions. For additional information, please refer to the Certificate of Insurance.
Also Read: