Patriot Platinum Level Global Travel Insurance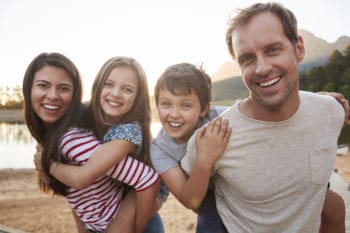 The Patriot Platinum Travel Medical Plan provides comprehensive international health and travel medical insurance, global assistance for your time abroad, and comprehensive benefits for world travelers. The Platinum Plan is our premium product for those that want the best in global travel insurance, including:
Patriot Platinum Plan Details
Short-term international travel medical coverage for individuals and families
COVID-19 Coverage is included for members inbound to the U.S. only. Members are covered up to their policy maximum if contracted and treated after the policy effective date
Medical Maximum Limits: $2,000,000 to $8,000,000
Deductible options: $0 to $25,000
Available at monthly and daily rates
Renewable up to 36 continuous months
Personal Liability Coverage
Coverage for lost luggage and trip interruption
Inpatient and outpatient services coverage
Emergency services coverage
Optional coverage add-ons: Adventure Sports Rider, Evacuation Plus Rider, and Enhanced AD&D Rider.
Download Brochure | Free Quote / Apply
IMG Patriot Platinum Travel Coverage Add-Ons
Adventure Sports Rider
Adventure Sports Rider is available for Platinum plan holders up to the age of 65. The following list is examples of activities that are covered to the maximum lifetime amounts, as long as they are engaged solely for leisure, recreation, or entertainment purposes: BMX, bungee jumping, jet-skiing, kayaking, mountain biking, parachuting, rock climbing, skydiving, snorkeling, snowboarding, snowmobiling, snow skiing, surfing, whitewater rafting (to Class V), wildlife safaris, and many more. All such activities must be carried out in strict accordance with the rules and regulations of the applicable governing body or authority of each such activity.
Evacuation Plus Rider
Evacuation Plus provides coverage for sudden and unexpected non-life-threatening medical evacuations up to a maximum of $25,000. Insureds up to the age of 65 must purchase Evacuation Plus for a minimum of three months, regardless of the minimum number of days you are traveling.
Enhanced AD&D Rider
Enhanced AD&D (Accidental Death and Dismemberment) is only available for the primary insured person and must be purchased for a minimum of three months. Although the Patriot Platinum plan already has AD&D coverage included, members have the option to purchase this additional coverage to enhance their plan.
Download Brochure | Free Quote / Apply
IMG Patriot Platinum Member Services
The Platinum plan option provides clients more than insurance protection. The Global Concierge and Assistance Services offer the knowledge and information they need to keep them healthy and safe.
Self-Service Member Portal
The International Medical Group provides its Platinum customers with a member portal, MyIMG. The member portal provides you with information and tools to help manage your IMG plan. As a member, you will have immediate access to important resources online, which includes IMG's 24/7/365 service centers, plan document access, claims management tools, explanations of benefits, and much more.
U.S. Network Access
IMG partners with UnitedHealthcare Group, which provides travelers in the United States with direct access to one of the largest networks of doctors and hospitals. The UnitedHealthcare network has over 1.4 million physicians, 6,797 hospitals, and 67,000 pharmacies available to IMG plan holders.
International Provider Access
IMG also provides travelers outside of the United States with access to quality worldwide healthcare through International Provider Access. IPA's network includes over 18,550 doctors and hospitals and offers direct billing, which minimizes time and upfront expenses.
Pharmacy Discount Savings
IMG partners with Universal Rx, which is a discount savings program that allows IMG members to purchase prescriptions from one of the 35,000 participating pharmacies in the United States. Members can receive the lower of the Universal Rx contract price or the pharmacy regular retail price. Universal Rx also offers a simplified claims process for members if they visit an in-network provider.
Download Brochure | Free Quote / Apply
Also Read: