Apply for an International Health Insurance Plan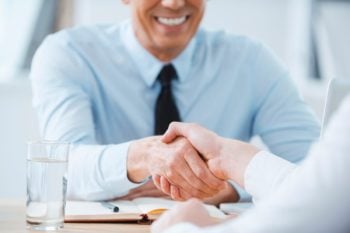 Below are application links to generate a free quote and submit an international health insurance application for a plan offered by the leading international health insurers that we have partnered with.
Before applying, learn more about your options:
When you are ready to apply, you will first generate a quote. We recommend that you generate at least 2 quotes to see how different companies price out their plans. Then you will talk with one of our international health consultants to better understand the differences, strengths, and weaknesses of each plan. There are no additional costs to using us as your broker, just the added benefit of having an experienced professional working on your behalf.
The application process can take as few as 1-2 days or as long as one month. It is best to apply 4-6 weeks prior to your effective date. An application can't be accepted any earlier than 45 days prior to your effective date.
Use the links below to generate your quote and start your application:
Generate a Free Quote and Submit a Global Health Insurance Application
Cigna Global Medical one of the first companies to offer global medical health insurance plans and they remain a leading international provider.
Aetna International, with more than 160 years of experience in healthcare, Aetna has specialized in international health benefits insurance for more than 55 years.
GeoBlue Xplorer Global Medical – Designed for US citizens abroad and internationals living in the USA. GeoBlue is an independent licensee of the Blue Cross Blue Shield Association and offers both short term travel medical plans as well as long term international health plans.
IntegraGlobal, a U.K. company that has service offices strategically placed worldwide specializing in providing global health plans to organizations and individuals. Choose the appropriate application based on your destination.
IMG Global Medical, or more than 20 years, IMG has provided international medical insurance and impeccable service to the international community.
Allianz – Allianz Worldwide is the international health division of Allianz Worldwide Partners and part of the Allianz Group.
BUPA International Health Plan, a global team of advisers and health experts who, between them, speak multiple languages – and a service that exceeds expectations.
Global Medical Insurance Application Process
You will go through an underwriting process where you will be asked a series of medical questions. Depending on how you answer these questions, you may be asked to provide additional details and/or medical records. Once the underwriters have reviewed your file, they will make a decision on your case. They typically will approve your application within 3-5 days, often it is immediate. If you are asked additional questions, the approval may take as long as 2-3 weeks, depending on how quickly you respond to requests for additional information.
If you do have pre-existing conditions, the underwriters will review your medical history and make a decision to either approve your application as is, add an additional premium for the condition, approve your application with an exclusion for the condition, or deny your request. Unfortunately, you do have to apply to find out which of the above will apply to your case.
Once you are approved, you will receive a comprehensive packet of information including your insurance card, certificate of cover, emergency medical assistance contact numbers, and other relevant documentation.
Insurance Application Assistance Services
The application process for global medical insurance plans can be a complicated one. If you would like one of our team to generate some sample quotes and suggest the best plans based on your specific situation, please use the following Free Quote request form and an agent will be assigned to walk with you through the process, comparing options, managing your application process and providing assistance throughout the term of your policy.
Related: