Apply for an International Health Insurance Plan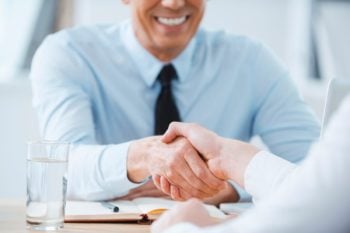 Below are application links to generate a free quote and submit an international health insurance application for a plan offered by the leading international health insurers that we have partnered with.
Before applying, learn more about your options:
When you are ready to apply, you will first generate a quote. We recommend that you generate at least 2 quotes to see how different companies price out their plans. Then you will talk with one of our international health consultants to better understand the differences, strengths, and weaknesses of each plan. There are no additional costs to using us as your broker, just the added benefit of having an experienced professional working on your behalf.
The application process can take as few as 1-2 days or as long as one month. It is best to apply 4-6 weeks prior to your effective date. An application can't be accepted any earlier than 45 days prior to your effective date.
Use the links below to generate your quote and start your application:
Generate a Free Quote and Submit a Global Health Insurance Application
Global Medical Insurance Application Process
You will go through an underwriting process where you will be asked a series of medical questions. Depending on how you answer these questions, you may be asked to provide additional details and/or medical records. Once the underwriters have reviewed your file, they will make a decision on your case. They typically will approve your application within 3-5 days, often it is immediate. If you are asked additional questions, the approval may take as long as 2-3 weeks, depending on how quickly you respond to requests for additional information.
If you do have pre-existing conditions, the underwriters will review your medical history and make a decision to either approve your application as is, add an additional premium for the condition, approve your application with an exclusion for the condition, or deny your request. Unfortunately, you do have to apply to find out which of the above will apply to your case.
Once you are approved, you will receive a comprehensive packet of information including your insurance card, certificate of cover, emergency medical assistance contact numbers, and other relevant documentation.
Insurance Application Assistance Services
The application process for global medical insurance plans can be a complicated one. If you would like one of our team to generate some sample quotes and suggest the best plans based on your specific situation, please use the following Free Quote request form and an agent will be assigned to walk with you through the process, comparing options, managing your application process and providing assistance throughout the term of your policy.
Application Preparation and Tips
Below are some tips to consider before applying for international health insurance and moving abroad.
Update Immunizations and Prescriptions
Schedule an appointment with your global health care provider to ensure all your routine vaccinations are up to date and obtain a detailed health assessment. Special vaccination and preventive medication may be required in your host country.
Don't wait too long to make an appointment as immunization sometimes require multiple shots over a period of one to six months. It is also important to share your planned activities with your doctor to benefit from relevant health recommendations and advice.
It is also recommended to have a vision and dental check-up before leaving as this is not usually covered by basic health plans and there is likely a waiting period before the coverage becomes effective. For example, dental coverage can have a three to 24 months waiting period depending on the insurance plan.
If you have any pre-existing condition requiring prescription medicine, make sure to carry double the amount of your medication should you not be able to refill your prescription at the local pharmacy. It is pertinent to carry at least two copies of your prescription containing the generic and brand name of the medication.
Remember, being informed is the key to being well prepared; consult the World Health Organization (WHO) website to inquire about the health conditions and standards of international medical care of the host country and pay special attention to health warnings.
Secure Important Documents
Ensure your passport is valid for a minimum duration of six months after your planned return date.
It is also a good idea to leave copies of important medical and travel documents with a family member or friend at home and to save electronic copies that will be accessible in the event your documents are lost or stolen. Always carry copies of your health insurance documents with you along with an emergency contact card with the coordinates of the nearest U.S. embassy or consulate.
If you will be driving abroad, it is important to update your driver's license and apply for an International Driving Permit (IDP) ahead of time. An IDP is a valid form of identification in many countries with photo, name, and driver's license information. A valid driver's license and two passport pictures are required for the application along with a USD 20 permit fee.
Open an International Bank Account
The first step to efficient banking outside of your home country is to let your home banking institution know where you are going and how long you will be out of the country. This will prevent you from having a hold on your cards for potential fraud, ensuring your health insurance premiums are paid on time to provide continued coverage without interruption. You should also consider using online banking and signing up for electronic bills, so you can access your payment and banking information from anywhere in the world.
You should also consider opening a foreign bank account. It is a good idea to keep your home banking account and to make online transfers to your foreign account. A transaction fee is usually applicable for each transaction; making bigger transfers less often will help you keep these fees to a minimum. Additionally, in the unfortunate event of fraud, your home account assets will be safe. You can then choose which bank your health insurance premiums are deducted from, possibly lowering your overall costs by eliminating bank charges and exchange rate fluctuations.
In addition to the above-mentioned planning steps, the following few banking tips will make exchange rate fees manageable while outside of the country:
Choose a credit card with no foreign transaction fee.
Only use ATM at a major bank.
Avoid changing money at the airport.
Always pick the local currency for credit card purchases.
Related: