Recommended Travel Medical Insurance, Emergency Evacuation and Repatriation plans for Remote Year participants.
---
The question we hear most often is "Do I really need to buy travel insurance?". The short answer is yes. Most likely your health insurance plan at home will not cover you abroad. The best travel insurance plans, like the plans below, will offer an international network of doctors, emergency assistance services and translators who will help you during a crisis.
Advantages of Buying Through us?
When Remote Year started, the leadership team reached out to us to research a variety of plans that would provide quality service and coverage to their participants. Working together, we came up with the list below. In addition to offering a wide range of quality plans, we work closely with the Remote Year team and their participants to help apply and manage their coverage during the RY experience. If you are not satisfied with the service you are getting, you can reach out to our agents who can facilitate a fast resolution.
How to Choose a Plan
For Remote Year travelers, follow these 3 steps to understand the features and benefits of a specific plan, get you a quote, and allow you to purchase the plan in one short sitting. If you find you are having difficulty choosing a plan or want to consult with an agent, please feel free to request a quote and we'll get back to you ASAP.
Review and compare the recommended travel insurance providers and policies below.
Choose a policy that suits your needs and offers adequate coverage.
Generate a quote or purchase by clicking the "Get Quote" link at the bottom of the page.
1. The Patriot plan is not available to residents in the state of Maryland.
2. The Atlas plan is not available to residents in the states of Florida, Maryland, New York, Utah, or Washington; or in the countries of Canada or Australia.
3. Coverage may not be available for residents of all countries, states or provinces. Please carefully read the policy wording for a full description of coverage.
4. Assumes $100,000 in coverage for a 30 year old U.S. citizen with a $0 deductible.
Options for More Comprehensive Coverage
Cigna Global offers a comprehensive annually renewable international medical plan. The plan offers a full suite of benefits including inpatient, outpatient, wellness, evacuation/repatriation, vision, and dental. The modular plan design allows you to pick and choose which benefits to include or exclude.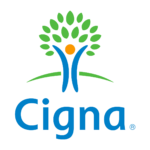 The flexibility to tailor a plan to suit your individual needs
Access to Cigna Global's network of trusted hospitals, clinics, and doctors
The convenience and confidence of 24/7/365 customer service
Plan Details
|
View Brochure
Let us know if you need assistance in comparing and reviewing Travel Medical Plans. If you want more comprehensive medical insurance, review our Annual Global Medical plans. If you are interested in Trip Cancellation, compare trip insurance plans at your convenience. Also read this page on insurance plans for nomads.
This page contains a summary description of plan benefits, conditions, limitations and exclusions. A certificate containing the complete Certificate Wording with all terms, conditions and exclusions will be included in the fulfillment kit. Review your plan policy and certificate before and after you have applied. You may cancel your plan during the "look back" period if the policy does not meet your needs.
*International insurance is not subject to, and does not provide certain insurance benefits required by the U.S. Affordable Care Act (ACA). ACA requires certain U.S. residents and citizens to obtain PPACA compliant insurance coverage. In certain circumstances, penalties may be imposed on U.S. residents and citizens who do not maintain ACA compliant insurance coverage. Read more:
ACA (Obamacare) and International Health Plans
.