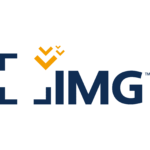 The Global Medical Insurance is an international private medical insurance plan designed to provide you and your family with worldwide medical coverage. Available to all nationalities, the IMG Global Medical Plan is ideal for international citizens living and working outside of their home country and provides some of the most comprehensive benefits available backed by world-class service.
The Best in International Global Medical Coverage
Freedom to choose any hospital, clinic or doctor anywhere in the world
24-hour emergency medical helpline
In most cases, Home Country coverage is included
Choice of GBP, Euro and USD currencies for payment
Being a citizen of the global community can be an exciting experience, yet one that can pose potential complications. Your healthcare while abroad should not be one of those concerns. IMG Global Medical Insurance is a revolutionary program that offers the flexible worldwide coverage you need, backed by the world-class services you expect. Unlike other health care programs on the market, International Health Insurance allows you to custom build a plan that is specifically tailored to you.
IMG Health Insurance Service Commitment
To maximize the outcome of your medical care, International Medical Group provides on-site clinical staff who are ready to assist you at a moment's notice, and their extensive global provider networks are quickly and easily accessible. You also have 24-hour access to MyIMG, an unequaled online service that provides you with tools and resources to manage your IMG account anytime, from anywhere in the world. Also, IMG service centers in the U.S. and Europe are available around the clock to assist you with emergencies.
You need to know that you have the proper worldwide coverage. When you select IMG Global Medical Insurance, you receive IMG's commitment to delivering exceptional health benefits, medical assistance and service – all designed to give you Global Peace of Mind.
If you are shopping, you can review and compare global health plans using our online chart including some of the best international health insurance companies.
More Products from IMG
IMG Travel Insurance Plans. The Patriot travel medical plan from IMG offers an affordable option for international medical coverage during trips abroad, from 5 days to a maximum of 3 years.
Patriot Multi-Trip – Patriot Multi-Trip is designed for individuals and families who travel frequently outside their home country throughout the year. The plan offers the ease and convenience of purchasing an affordable single annual premium plan that provides coverage for trips up to 30 or 45 days in length for each trip taken during a period of 12 months. The plan provides up to $1,000,000 of medical coverage and services.
GlobeHopper Senior – GlobeHopper Senior addresses the insurance needs of U.S. citizens and U.S. permanent resident seniors who need temporary medical insurance while traveling outside the U.S. In addition to medical benefits, the plan includes coverage for emergency medical and political evacuation, repatriation, and a choice of deductibles and plan maximums up to $1,000,000. Also, see our comparison of Senior Travel Insurance Plans
Four Plan Designs to Meet Your Needs and Budget
IMG Bronze plan option – Our most affordable plan designed for healthy younger adults who are seeking the coverage for their most essential needs.
IMG Silver plan option – Affordable medical security designed for the more budget-conscious consumer and those planning to receive care in lower cost areas of the world. Silver offers a wide range of scheduled benefits equipped to meet your essential needs.
IMG Gold plan option – A Comprehensive major medical plan designed for people who need long-term coverage. Benefit levels continue as the coverage remains in effect.
IMG Platinum plan option -Provides the superior benefits package for the most discerning global consumer. Platinum offers a package of enhanced benefits and services. It is designed for the client who wants the convenience of comprehensive medical, dental, and vision benefits in one plan.
Optional Riders – All plan options offer additional, optional coverages.

Global Term Life Insurance (including AD&D)
Accidental Death & Dismemberment (AD&D) (included with Global Term Life Insurance)
Terrorism (Platinum plan option)
Adventure Sports (Gold and Platinum plan options)
Dental & Vision (Included in the Platinum plan; Bronze, Silver, Gold, plan options)
IMG Health Insurance Coverage Area Options / Budgets
Choose from two coverage areas: Worldwide or Worldwide Excluding the U.S., Canada, China, Hong Kong, Japan, Macau, Singapore, and Taiwan – You have the opportunity to select the coverage area that best reflects your geographic area of need. Each provides full coverage, but premiums reflect the cost of care in different parts of the world. Regardless of the coverage area you choose, you maintain the freedom to choose your own provider.
Multiple deductible options – To accommodate your financial resources, you can select from seven different deductible options – all providing different premium levels. Additionally, your deductible can be reduced up to 50% to a $2,500 maximum.
No additional cost for children – All plan options and coverage areas allow for two eligible dependent children from the ages of 14 days to 9 years coverage at no additional premium cost for the first year when both parents are covered under International Health Insurance. On the first renewal date, the premium will be 50% of the future published rate. Each person requesting coverage must complete the information required in the application.
Four premium modes – Schedule the frequency of payment that meets your means.

Annual (biggest savings)
Semi-annual
Quarterly
Monthly