International Health Insurance: Cigna Global Services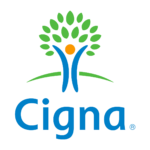 Cigna Global Health Insurance offers world-class customer service to globally mobile customers. Their multilingual associates are available 24 hours a day, seven days a week, 365 days a year to help with everything from a medical emergency to verification of benefits. Or find what you need online in your Cigna Global services Customer Area.
Cigna Global is one of the largest providers of international health insurance and expatriate medical services worldwide. Clients who are living abroad benefit from their large network of doctors, their deep financial resources, a long history of service, and a focus on customer care.
What's in the Cigna Global Customer Area?
In there, you will find a lot of useful information about your healthcare plan:
Your policy documents
Claim forms – more details about claims can be found here
Medical, travel, safety, and cultural information
How to access hospitals, physicians, clinics and health and wellness specialists (See: Cigna Global Doctors Network)
Online health program (if you have bought the International Health & Wellbeing option)
Cigna Customer Care and Claims
Email: cignaglobal_customer.care@cigna.com
Cigna International Phone Numbers:
New Sales: US: 877-758-4881 – International +1 617-500-6738
Customer Care: +44 (0) 1475 788182, or toll free from inside the US on 1 800 835 7677

Call Collect / Reverse Charges: Call will be accepted by Cigna

Hong Kong – Phone: 2297 5210
Singapore – Phone: 800 1865047