Eligibility for Cigna Global Medical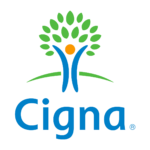 The Cigna Global Medical Plan is available to all nationalities traveling and living abroad. Cigna Global Health Options offers two areas of cover—Worldwide including USA and Worldwide excluding the USA. If you choose Worldwide including the USA, you can receive treatment anywhere in the world. If you choose Worldwide excluding the USA, you can receive treatment anywhere except in the USA. You must be eighteen (18) years old or over to purchase a policy.
All nationalities are encouraged to apply. In certain cases, countries will limit or restrict coverage to local insurance providers. In those cases, we will recommend a suitable comparable plan. Cigna Global is not available to internationals residing in, or citizens of, the following countries: Iran, Sudan, Syria, Cuba, and North Korea, Lybia (OFAC countries).  Local nationals in the US Virgin Islands are not eligible.
Does Cigna Global Provide Lifetime Coverage
As stated, you must be 18 years old to purchase a plan. One of the more attractive features of the Cigna Global Medical Plan is that it will provide lifetime coverage. This means that you will receive the same great Cigna Global Benefits and coverage as long as you stay on the plan. Other providers may limit coverage up to a certain age or reduce coverage after you reach a certain age. This is not the case with Cigna Global Medical plans.
Medical Underwriting with Cigna Global
All applicants will undergo the standard medical underwriting. In short, you will be asked a series of medical questions and, if required, will have to provide the underwriters with copies of your medical records, or provide permission for Cigna to access those records from your healthcare providers. Based on your answers and your medical history, Cigna will evaluate your medical background and decide on how to handle any pre-existing conditions.
Am I Eligible for Cigna global Medical plans with a Pre-existing Condition?
If you've sought advice or experienced symptoms before the start date of your plan – whether you have been diagnosed or not – we may decide to add special exclusions to your plan. So it's important that you complete the medical questionnaire as accurately as possible when applying.