Stay Safe with International Car Insurance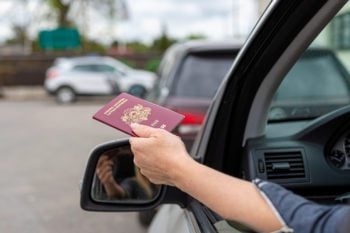 Your current car insurance plan may not cover you if you bring your car to another country, and your preferred auto insurer may not offer insurance in your new home. That's why it's important for expats to have international auto insurance. International auto insurance is just as it sounds. It's insurance that covers the vehicle you are driving when you are out of your home country.
Why Do I Need International Auto Insurance?
Insurance requirements differ from country to country. Your home country's policy may exclude important areas of coverage that are required in other nations. They may also use different terminology (for example, "excess" instead of "deductible.") A global car insurance policy will meet the requirements of whatever nation you are in.
An international auto insurance policy also uses a drivers' license from your country of nationality. You may need also to have an International Driving Permit, which you can get from your home country's automobile association.
You can drive across borders secure in the knowledge that you are covered. In many cases, your international car insurance will also qualify as continuous coverage. This may lower your insurance rates once you return home.
What Does Global Car Insurance Cover?
Requirements differ from country to country, so you may find some slight differences in your coverage depending on your location. In general, an international auto insurance policy will cover you and your car for instances of:
Physical damage from an auto accident, attempted theft, natural disaster or political violence
Personal injury if you or a passenger are injured in a car collision
Collisions with uninsured motorists – even if they aren't insured, your damage is covered by your own insurance
Liability coverage, so if someone is injured or property is damaged in an accident, you will not have to pay out of pocket for repairs or treatment
Home country rental car coverage – when you travel home for a visit, your insurance provides you with a supplement toward a rental car
Vehicle storage, which protects your car if you leave it in your home country
When Don't I Need International Car Insurance?
If you are an EU resident and have an EU auto insurance plan, your plan will cover you in any EU member state. Similarly, most U.S. motor vehicle insurance plans will cover them if they cross the border to Canada and vice versa, but only if they are entering as a short-term tourist. (However, most U.S. and Canadian residents need a separate car insurance plan for travel to Mexico.)
If you buy a car in your new country of residence, you are generally required to buy an auto insurance plan from a local company. International car insurance is specifically designed for people who are taking their current vehicle to a foreign country.
Bringing Your Car to Another Country? Get International Auto Insurance
If you are bringing your car to a foreign country, you need international auto insurance. An international car insurance policy will protect you financially when you drive overseas, just as your domestic auto insurance policy protects you in your home country. You'll also be secure in the knowledge that, wherever you go, your insurance complies with local regulations.
Related: