Travel Visa Insurance Plans
We often get called from clients who are traveling soon and are required to have insurance for their visa application. Typically, the questions are what type of insurance plans are available and what should they include. Timing is also an issue as the meeting with the consulate is often months before travel begins. We address these and other issues below. Contact us if you have additional questions.
International Visa Requirements for Health Insurance
Before a visa can be issued, applicants must show proof that they have adequate health insurance coverage that will meet the specified requirements. Those requirements typically include the following benefits:
Minimum coverage shall be EUR €30,000 or USD 50,000
The cover must be valid within the country/region for the full duration of stay
The plan must cover any expenses which might arise in connection with repatriation for medical reasons, urgent medical care, emergency hospital treatment and death
Note: Check the specific requirements for the country you are traveling to. Although the above will meet most countries requirements, they are not uniform throughout the world and can change. Also read: Schengen Visa Insurance
Travelers will be asked to provide a letter from their insurance company confirming that coverage meets the minimum level of coverage. The duration of coverage will need to match the period of travel stated on your visa. Any travel medical plans listed here will provide that letter to you.
Travel Medical Plans for Your Visa Application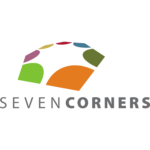 Worldwide medical coverage from 5 days to 3 years
Your choice of medical maximum and deductible options
Includes cover for Covid-19 (Coronavirus)
Plan Details
|
View Brochure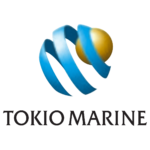 COVID-19 coverage outside your home country
Choose between the basic and more extensive coverage
Meets Schengen visa insurance requirements
24/7 worldwide travel and emergency medical assistance
Plan Details
|
View Brochure
|
Apply Online
When do I apply for Insurance for my Visa Application
For the above plans and most travel medical plans, you can apply anytime and secure the documentation that you need for your application. The process should take no longer than 10-15 minutes. Once submitted, you will receive documentation, including a Visa Letter, via email (usually within the hour) that can be submitted with your application.
Long-Term Annual Health Plans and Visa Applications
Clients are sometimes traveling for longer than 3-12 months and want to buy comprehensive Global Medical Health Insurance also known as an Expatriate Health Plan. The dilemma: your visa application must be processed 2, 3 or 4 months before the departure date and the application for an international health plan can NOT be processed before 45 days before the departure date.
What some clients do is apply for a Travel Medical Plan today and use that to apply for their visa. Once their visa is secured, and they are within 45 days of the departure date, they can apply for a Global Medical / Expat Plan. Once the Global Medical Plan is approved, you can then cancel the Travel Medical Plan. Not an easy solution but a viable workaround.
What are Schengen Travel Countries
26 "Schengen Countries" have collaborated to make it easier for travelers to enter through one country in Europe, and then freely travel within 25 other countries without having to show their passport at each border crossing. They also have implemented specific requirements for Schengen Travel Insurance which will cover you in all Schengen countries. The 26 European countries that belong to the Schengen area include:
Austria, Belgium, Czech Republic, Denmark, Estonia, Finland, France, Germany, Greece, Hungary, Iceland, Italy, Latvia, Liechtenstein, Lithuania, Luxembourg, Malta, Netherlands, Norway, Poland, Portugal, Slovak Republic, Slovenia, Spain, Sweden, and Switzerland.