Every Frequent Traveler Fears a Personal Property Disaster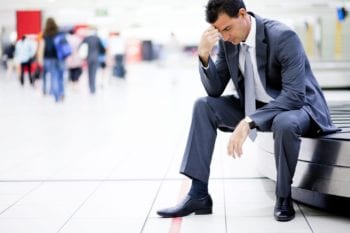 The news is often filled with scary travel stories. But if you ask travelers what they fear most, they say losing their luggage tops the list. Everyone can relate to that sinking feeling. You're waiting around the luggage carousel, willing your suitcase to appear to no avail. And just about everyone has heard a horror story about their lost personal property that was woefully under-compensated. Here's what you need to know to make sure your coverage is reasonable and your peace of mind is high.
Homeowner's Insurance Helps with Personal Property
There are different forms of insurance that offer different levels of coverage for personal property. The homeowner's insurance that covers your property and its contents also protects you during travel. Your personal property is just that – it's yours. And your insurance covers it whether you're at home or on the road.
But, as with any insurance, it pays to know the finer points. Valuable items, like expensive jewelry, may require their policy for full coverage. And, many homeowner's insurance plans are structured so there is a premium increase after filing a claim. A separate travel policy will protect you, so your homeowner's premiums are unaffected.
Renters, You're Covered With Rental Insurance
Homeowner's insurance isn't just for people who own a home. Its counterpart, rental insurance, is one of the most affordable forms of insurance that exist. There are extremely affordable plans for everyone from students sharing a dorm room to busy families who rent a townhouse. And, just like homeowners' insurance, renters insurance also covers your personal property when you travel. (And, just like homeowners' insurance, there may be pros and cons to filing a claim.) Don't delay in applying for renter's insurance. Even young people with small budgets will reap large rewards.
Car Insurance is Really Just For Cars
Most car insurance offers very little protection for the loss of your personal property that was located inside your vehicle. Should your car or jeep be stolen with your camera bag inside, chances are you'll have to file claims both for the vehicle and for your equipment.
Credit Cards Versus Airlines
Credit card travel insurance may help with lost personal property, depending on the policy and the nature of the problem. You might be entitled to compensation if you used your credit card to purchase your airline tickets. However, you may have to wait until the airline has concluded its investigation. Your credit card coverage typically pays out a portion of the difference between your total loss and what the airline will cover.
Protect Your Receipts
Remember: airlines have a capped maximum they will pay out for lost luggage. That cap may be calculated on the size or the weight of the bag, not the contents. Replacing contents may also depend on being able to provide proof of purchase. Today's the day to set up a special folder to travel receipts! Read your policy carefully to learn what coverage you can expect in different circumstances.
Baggage Insurance is Travel Reassurance
Baggage insurance (often called "lost luggage" insurance) offers peace of mind regardless if your luggage is permanently lost or just temporarily delayed. It can offset the cost of replacing essentials while you wait to be reunited with your bag. Often, this is what travelers love the most about these policies. Replacing toothpaste, lotion, and body wash don't seem expensive until you have to buy it all at once – from a hotel gift shop. Add in some basic yet pricey items like contact lens solution and that bill can add up!
Your Travel Gear is More Valuable Than You Think
It's up to the individual traveler to determine how much coverage they need to offset the potential loss of their personal property while traveling. Many of us travel with inexpensive items. Costume jewelry, old t-shirts for the beach, and a tattered paperback don't add up to much! But even the most modest of travelers has items that represent a high replacement value. Consider the cost of buying a new technical backpack, replacing an iPhone, or getting a new prescription snorkel mask. Just because your travel gear is older or a bit beat up doesn't mean you won't face high replacement costs.
Smart Coverage for Smart Phones
In particular, take a hard look at the electronics on your list. Specialty policies to cover smartphones, laptops, and cameras are very affordable, and they allow you to use your baggage insurance allotment for everything else.
Travel Insurance with Personal Property Protection
One plan we would recommend for international travelers who are looking to protect their personal property, cover lost luggage or their laptop.
For US citizens, the plan would be Seven Corners Trip Protection which provides up to $2,500 in coverage for your personal items. Print the brochure and make sure you understand the full details of what is covered and any associated limitations.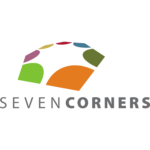 Comprehensive trip protection for U.S. residents traveling abroad.
Optional rental car collision coverage available.
Optional Cancel for Any Reason coverage available (if eligible).
An Ounce of Prevention…
Of course, the best insurance is always good preventative measures. Here are some tested and true travel tips to keep your personal property safe on the road.
Travel with less. Every spare camera lens and the pair of shoes you leave at home is one less item to worry about on the road.
Travel modestly. Gorgeous gems will make you feel glamorous in Paris – and also paranoid, as you start suspecting everyone is planning a jewel heist. Don't pack your treasures.
Tone it down and zip it up. Thieves love sparkly items that are easy to access. Scuff up that brand new suitcase and never use an open style tote bag.
Organize and streamline your kit. Old suitcases with strained seams and broken straps are a behind-the-scenes disaster waiting to happen.
Speaking of suitcases, avoid black luggage if you can. It looks like everyone else's bag and is easily misplaced or stolen.
Label your items like a fiend. One of the leading causes of travelers losing their luggage is because external tags rip off. Apply sturdy luggage tags on the outside AND the inside of your luggage. Even add labels to your packing cubes. Make it as easy as possible for wayward items to find their way home.
Prepare your carry-on bag for possible separation. You never know when an agent will insist on checking it. It should have the same labels and protection as a larger suitcase.
Before your trip, take photos of the outside and inside of your bag. Grab snapshots of all your gear. Then email the photos to yourself and a friend. When you file a report, they'll be invaluable memory aids.
Speaking of photos… take photos of everything. Include the forms you fill out and the business card of the agent who helped you. When you're jet-lagged, and in a new country, tiny bits of paper with important information tends to go missing.
And should you be packing for your own destination wedding, never, ever check your wedding dress. It's tempting fate too much!