Best Adventure Sports Travel Insurance Plans
Extreme sports travel insurance plans are designed to provide coverage to adventurous international travelers who "live on the edge of life." The Liaison Travel Medical Plan extreme sports insurance rider offers excellent benefits, available 24 hours a day, to international citizens traveling outside their home country who are participating in select adventure sports while traveling abroad.
The Liaison Travel Medical Plan is complete travel insurance with extreme sports coverage as an optional add-on rider. Coverage includes injuries resulting from athletic activities which are non-organized, non-contact, and engaged solely for leisure, recreation, entertainment, or fitness purposes. The sports and activities covered include:
Bungee Jumping
Hang Gliding
Parachuting
Zip Lining
You must purchase this optional coverage if you wish to be covered while riding a motorcycle, motor scooter, or similar transportation when such transportation is an established and accepted routine means of public transportation for hire in the specific geographic area where You are located in the Host Country.
Adventure Sports Covered by Liaison Extreme Sports Travel Insurance Rider
Additional adventure sports activities are covered as well: caving; jet skiing; parasailing; scuba diving only to a depth of 10 meters with a breathing apparatus provided that You are SSI, PADI or NAUI certified; snowmobiling; spelunking; wakeboard riding; water skiing; or windsurfing.
Activities not covered include any amateur or professional sports (rugby, football, soccer, etc.) or other athletic activity which is organized and sanctioned by any collegiate sanctioning body (e.g., NCAA), a government body, or the IOC (International Olympic Committee).
Additional benefits included as core coverage:
Short-term travel medical insurance
Maximum Limit $50,000 – $5,000,000
Option to purchase for as few as five days, renewable up to 3 years
Trip Interruption, Repatriation, Medical Assistance, and Medical Evacuation
24-hour secure access from anywhere in the world to manage your account at any time
The extreme sports travel insurance plans referenced above do cover many high-risk sports and activities. However, they also contain specific language excluding activities you might expect to be included. Please refer to the Certificate of Insurance for a complete list of covered and excluded activities.
Liaison Travel Medical Plan with Sports Rider Option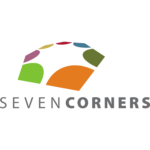 Worldwide medical coverage from 5 days to 3 years
Your choice of medical maximum and deductible options
Includes cover for Covid-19 (Coronavirus)
Plan Details
|
View Brochure
Additional Plan Offering Adventure Sports Coverage
The Patriot Travel Medical Plan will cover individuals (up to age 65) for a variety of adventure sports with the purchase of their Adventure Sports Rider. The following activities are covered to the lifetime maximum amounts listed below as long as they are engaged solely for leisure, recreation, or entertainment purposes: abseiling, BMX, bobsledding, bungee jumping, canyoning, caving, hang gliding, heli-skiing, high diving, hot air ballooning, inline skating, jet skiing, jungle zip-lining, kayaking, mountain biking, parachuting, paragliding, parascending, piloting a non-commercial aircraft, rappelling, rock climbing or mountaineering (ropes and guides to 4500m from ground level), scuba diving (to 50m), skydiving, snorkeling, snowboarding, snowmobiling, snow skiing, spelunking, surfing, trekking, whitewater rafting (to Class V), and wildlife safaris, and windsurfing.  All such activities must be carried out in strict accordance with the rules, regulations, and guidelines of the applicable Governing Body or Authority of each such activity. Certain sports activities are never covered, regardless of whether or not you purchase the Adventure Sports Rider. Please note this is only a summary of Adventure Sports and exclusions.
Maximum Limits on the Patriot Adventure Rider:
| Age | Lifetime Maximum |
| --- | --- |
| 0-49 | $50,000 |
| 50-59 | $30,000 |
| 60-64 | $15,000 |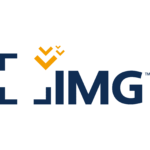 COVID-19 coverage up to policy maximum if you're visiting the U.S.
Maximum limits up to $8,000,000
IMG pays 100% of medical expenses in-network
Plan Details
|
View Brochure