Advice for Travel to Singapore
When it comes to long-term living abroad, Singapore is one of the destinations that frequently appeals to expatriates with a robust income or money to invest. A city-state of about five million people located in Southeast Asia, it is known for being incredibly clean, safe, and efficient. However, culture shock for people from Western nations can be especially acute.
There are many reasons you might want to visit Singapore, whether planning a short vacation or intending to stay for retirement. However, the unique culture of this nation means you should be careful about making any assumptions — no matter how well you know Hong Kong, Thailand, Vietnam, or any of the other major players in the area, Singapore is an experience all its own.
What are the most important things you should know? I'd like to offer you a quick review from the team at InternationalInsurance.com. Many of us have traveled to Singapore for business or pleasure. It can be a rewarding and enriching experience, but there are things to be aware of!
Let's review:
1) Singapore Has Remarkably Strict Laws
When traveling to Singapore, you can rest assured that you will be very safe. Street crime is rare, and the rate of drug addiction is among the lowest in the world. Some of this can be attributed to laws that many Westerners might find draconian, such as mandatory death sentences for a variety of drug offenses. To stay safe, immediately exit any situation where you encounter drugs.
It's important to understand that capital crimes are not the only areas where Singapore authorities can be harsh. Tourists are frequently fined and can be jailed for offenses including jaywalking, littering, and — believe it or not — failing to flush the toilet. Traffic laws are more complex, and both locals and newcomers can occasionally find clemency if they make an honest mistake.
If you are fined for an infraction that you couldn't have known was illegal in Singapore — or if you were given incorrect information about it — you can often get a fine or summons waived the first time. Simply notify the local police with a polite letter enclosing all relevant documentation that shows you are in the country legally and are relatively new. Just don't try it twice!
2) Singapore Has Expats from All Over the World
Although you might be a bit nervous after reading the first point, understand that many people from all over the world have settled in Singapore and made it their second home. In any given year, about 40% of the city-state's population comes from abroad. This includes people from many surrounding countries as well as the Far East, Western Europe, and even the Midwestern United States.
It is easy to set up online contacts with expats in Singapore, and this is something that you should endeavor to do weeks or even a few months before your visit. Doing so will make things much easier for you and help you to navigate more successfully. You can even find some dining establishments and other businesses that cater principally to expats.
3) Mass Transit is Excellent, But Other Forms of Getting Around Can Be Rough
Singapore's Mass Rapid Transit trains are among the safest, cleanest, and most efficient in the world. A tourist pass provides you with unlimited MRT use all across the island. When buses or trains become crowded, however, understand that the usual rules of courtesy you may be used to do not apply. There may be pushing, jostling for seats, and other challenging behavior.
There is no universal standard of which side of the street to walk on in Singapore, so your best bet is frequently to walk with the crowd moving in the same general direction as you. Taxis are plentiful and, as you might expect, registered taxis are heavily policed, with taxi scams being rare. Drivers can make themselves understood, but may or may not know your destination well.
4) Singapore is Modern and Convenient
Although there are countries in the region where the drinking water is dubious, Singapore is not one of them. Singapore's water is safe right from the tap at your lodgings or hotel. In several other ways, Singapore makes things very easy for travelers and expatriates: For example, most shopping centers can accept U.S. dollars, Australian dollars, and British pounds.
One of the things that travelers consistently remark on when it comes to Singapore is the very high degree of accessibility for people who are disabled. Those in wheelchairs or with other mobility restrictions will find that central areas often provide accommodations for their needs. A national Disabled People's Association can help with specific advice.
While the fierce weather is not uncommon in some areas of Southeast Asia, Singapore is fairly mild by comparison. For most of the year, the temperature averages between 87 and 91 degrees Fahrenheit. Rainfall is fairly consistent throughout the year, and people from less tropical climates often balk at the 70%-90% average humidity.
Typhoon season runs between July and November. Although there are emergency plans in place in the event of a direct hit, these are exceedingly rare. Visitors are advised to dress light; Americans can think of the more humid in-land areas of Florida to get a general idea. There is no malaria in Singapore, although dengue fever — the world's most common mosquito-borne virus — has been known to be a significant risk from time to time.
5) Singapore Has Excellent (but Expensive) Medical Care
The Centers for Disease Control recommends that all travelers be up to date on their "routine" vaccinations before traveling to Singapore. Likewise, most travelers should get Hepatitis A and typhoid vaccinations to be on the safe side — there is always some risk of contaminated food or water, even when the standards for water purity are relatively high.
Travel Health Plans (for a short-term visit of 1 week to 1 year) or International Medical Insurance (for long-term stays of 1 year or more) from International Travel Insurance Group can significantly protect you if you need health care while in Singapore. Singapore is consistently ranked in the top three countries worldwide when it comes to the efficiency of the Singapore health system, and it has some world-class hospitals. However, using them can be extremely expensive!
Related: Singapore Health Care, Travel Insurance, and Safety Advice
Our Recommended Travel Plans for Visitors to Singapore: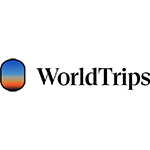 COVID-19 coverage outside your home country
Choose between the basic and more extensive coverage
Meets Schengen visa insurance requirements
24/7 worldwide travel and emergency medical assistance
Plan Details
|
View Brochure
|
Apply Online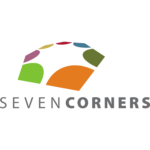 COVID-19 coverage outside your home country
Comprehensive medical coverage from 5 days to 1 year
Your choice of medical maximum and deductible options
An extensive worldwide network of providers
Plan Details
|
Apply Online
|
View Brochure
Unlike some other countries in the region, there is not a marked division between "expat healthcare" and what the locals use. As a tourist, you will not have access to local healthcare schemes and may need to pay high amounts out-of-pocket. If you are in Singapore under a work visa or as a permanent resident, your upfront costs might be less.
Singapore is an amazing country. You shouldn't pass up the opportunity to visit or explore the possibility of a long-term stay. To be successful, check your assumptions at the door and always be careful to follow the letter of the law. After you get the hang of it, you might find Singapore is a great place for you to stay longer than you might have imagined.