Studying Abroad? Here are Some Money Saving Ideas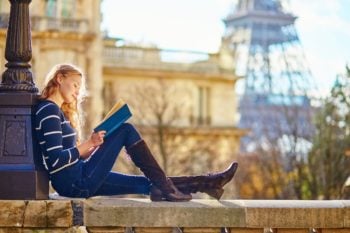 Thinking about studying abroad? At International Insurance, we always encourage students of all ages to take the plunge and study in another country. There are plenty of great benefits to living abroad, getting to know another culture, and learning more about a subject you care about from an unusual perspective. The experience will stay with you for a lifetime. Your budget is an important consideration when you're studying abroad since such a trip can be expensive. With this post, I hope to make it easier for you to save money and enjoy your exciting journey. I've had a unique opportunity to talk to many travelers over my years of leading International Insurance; let's look at some of the top tips I've gleaned since.
1. Try for Study Abroad Scholarships
Even after you're accepted into a study abroad program, that's not necessarily the end of the story. There's typically still time to apply for competitive scholarships from your home university and the host institution abroad as well as hundreds of scholarship options from nonprofits. Many of these offer relatively small cash awards, but they are grants that never need to be repaid. Try: International Education Financial Aid
2. Set a Reasonable Budget Beforehand
Before you leave, it's a good idea to contact the university where you'll be studying and find out more about the cost of living. If you have friends or family members who have traveled to your destination, also get information from them. Your housing may be a fixed cost, but you should still plan for food, transportation, and activities on the weekend, plus 15% for the unexpected.
3. Use Student Discounts for Travel and Attractions
There are several organizations that can provide you with an international ID card that will identify you as a student, or you can use your university-issued ID for student discounts. These discounts typically apply to people who are studying even if they are of a non-traditional age, and they can take 10% to 20% off the costs of subways, museum tickets, and more. Try: ISE Cards
4. Use Alternative Means of Communication
Unfortunately, prepaid calling cards have not grown more affordable in many countries, even though technology is constantly advancing. If you are bringing a personal computing device such as a laptop or tablet, consider using a voice-over-IP program like Skype to call home. Software like this can offer a low fixed rate that compares very favorably to traditional options.
5. Use ATMs Instead of Exchange Booths
It's important to be aware of exchange rates and service fees whenever you need to get money in your host country. Generally speaking, ATMs will provide lower fees than currency exchange booths. Some U.S. banks are part of the Global ATM Alliance that allows you to use partner ATMs at a lower fee. Starting a local bank account is also an option.
6. Make ATM Withdrawals Less Frequently
Although you can minimize transaction fees by playing it smart, you most likely won't be able to eliminate them. If you have a solid budget, you should be able to make ATM withdrawals as infrequently as once a week. Studying abroad is one of the times when using a credit card may also be a good idea, as long as you plan to pay off the balance within a short time.
7. Don't Be Afraid to Shop for Groceries or Even Try Street Food
In many countries, restaurants are more expensive than they are in the United States. Because of this, you might want to look for less expensive (but still healthy) alternatives. Many students report that buffets become their best friends. Remain aware of your surroundings, but don't be afraid to try out street vendors or kebab vans for an inexpensive meal now and then.
8. Get Travel Health Insurance
In most countries, you will not have recourse to public health assets while you study. Instead, it's a good idea to get student travel health insurance that will cover you for the duration of your journey. If your host institution takes on exchange students frequently, you will probably be able to get the names and locations of doctors who can help you directly from your university abroad. Also read: Safety Tips for Students Traveling Abroad Resources: