Travel Smart – Here are Safe Cities for your Next Trip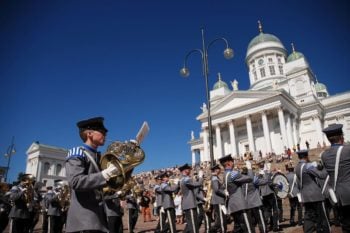 Are you looking for a safe destination for your next international journey? The team at International Travel Insurance Group has compiled a list of some of the safest global destinations. But before we kick off our review, it's worth asking: What makes a destination safe? There are many factors that impact the "safety outlook" of a country or city:
Overall level of crime in a region or city, especially crime directed at tourists.
Language barriers and general ease of getting assistance during an emergency.
How friendly, gregarious, and helpful local people are towards foreign visitors.
How easy or difficult it may be to navigate particular cities or areas unassisted.
Availability of important resources, such as healthcare and law enforcement.
While there are some risks you can reduce significantly before you even leave (for example, making quality health care more available to you by getting travel health insurance), most risks need to be assessed and mitigated by being savvy throughout your stay abroad. While this can be complex, there are some destinations that have consistently been honored as among the safest in the world. Consider any of these 12 world cities for your next adventure, but understand that this is just a brief selection of the great travel ideas you could enjoy.
1. Helsinki, Finland
In a recent study conducted secretly in large central squares around Helsinki, virtually all wallets "dropped" by travelers were returned to them almost immediately with their contents untouched. The overall safety of Finland is strengthened by a high standard of living and great care for social harmony. Finns see themselves as regional leaders and work hard to act the part.
2. Adelaide, Australia
Australia is a good choice for U.S. travelers who only speak English, as they'll never have to worry about a language barrier. Adelaide, in particular, is a great choice thanks to the extremely low rates of both violent and property crimes coupled with a laid-back attitude and natural friendly streak. The locals are sure to endear themselves to you, and social norms are very familiar.
3. Calgary, Canada
Canada has long been known for its low crime rates and the natural helpfulness of its people. Calgary consistently attracts a high proportion of the country's visiting students from abroad, so the locals here are used to welcoming visitors. Outside of March and April, the weather tends to be more forgiving than in many other areas of Canada, which reduces accidents.
4. Toronto, Canada
Toronto is widely reputed as the most diverse city in Canada and one of the most diverse in North America. Although you might run into occasional issues here with unlicensed taxis, it remains one of the safest cities of its size worldwide; more than five and a half million people live in the greater Toronto area. Safe, clean, well-lit public transportation is also a plus here.
5. Vienna, Austria
Vienna is a picture of efficiency, and it has reported lower levels of crime in multiple categories over the past three years. The only area of criminal behavior that has seen notable growth in that time is cyber-crime, such as phishing. Travelers from a variety of backgrounds report feeling a high level of safety, both during the day and while walking in central areas at night.
6. Tokyo, Japan
The people of Japan impressed the world during the 2011 tsunami when it was widely reported that wallets and other belongings valued at millions of dollars were gathered and returned to residents, even those who had been displaced by the disaster. Although Tokyo is crowded and can be challenging to navigate, petty theft and property crimes are all but unknown here.
7. Singapore
Singapore has one of the lowest rates of violent crime in the world, and it was reported just this February that overall crime rates had reached a 30-year low. Tourists need to be aware of pickpockets in crowded areas, but the high police presence means even common tourist scams are relatively rare. However, note that you can be fined heavily for littering and jaywalking.
8. Berlin, Germany
Berlin is another city with an extremely low crime rate, combined with a moderate police presence and relatively low language barriers. Many Germans study English throughout their middle and high school years and will be glad to help you if you need it. Most areas of Berlin are very easy to navigate, so getting lost is not usually a concern.
9. San Jose, Costa Rica
Any list of the safest cities for travelers needs to include San Jose for one very important reason: The people of Costa Rica are consistently recognized as some of the happiest, friendliest, most optimistic, and most outgoing. This means that it can be very easy to meet and get to know people in Costa Rica, which, as long as you practice basic safety, can be very helpful.
10. Vientiane, Laos
The capital of Laos, Vientiane is one of the most modern cities in Southeast Asia. It has also been recognized by the U.N. for its historic sites. Though the language barrier can be formidable, the city is very safe for tourists and locals alike. The low cost of living and a hospitable atmosphere make it attractive for solo travelers, including backpackers and women visiting alone.
11. Stockholm, Sweden
Sweden is a country that places a high priority on the community. Some factors that can contribute to crime, such as unemployment, are notoriously low here. Plus, Swedes universally study English as part of their public education system now, so you will be able to get assistance from anyone who is approximately age 30 or younger. Be aware, though, that this city is expensive!
12. Amsterdam, Netherlands
The people of Amsterdam take a relaxed, laissez-faire approach to life. Crime here is consistently low, with Amsterdam ranking high on lists of the world's safest cities for decades now. Women traveling alone make up a large proportion of its guests, and tourists have no problems. Visitors should, however, be cautious of tram crossings and bike paths.
Related: