Updated Travel Warnings for Mexico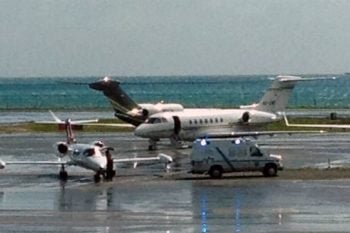 The U.S. State Department has updated its travel warnings to Mexico due to threats by organized criminal groups in the country and in light of mass kidnappings in the state of Guerrero involving 43 missing students. The exceptions in this state are tourist focused cities, such as Acapulco, Zihuatanejo, Ixtapa, Taxco, and the caves at Grutas de Cacahuamilpa. Regardless, the warning encourages travelers highly to exercise good common sense and safety precautions. Tourists are advised to remain in hotel zones, avoid highway travel, and stay in tourist-friendly areas.
Also Read: Mexico, Safety, Travel Insurance Advice
Student Kidnappings in Mexico
Sparked by the increase in organized crime, U.S. citizens are advised against unnecessary travel to Mexico and especially avoid any public protests at all costs. On September 26, 2014, 43 students from Guerrero left on a trip to Iguala to protest deficient funds for their school, and haven't been heard from since. There has been a rumor that they were kidnapped and massacred, but at the time of this publishing, there are limited updates on the situation. However, 74 individuals have since been arrested due to their connection to the kidnappings, and one student's body has been identified. As a result of the incident, protests have been common across Mexico, including popular tourist destination, Acapulco.
The Ungovernable State of Guerrero
In 2013, Guerrero was considered the most dangerous state in Mexico with its high homicide and kidnapping rate. Despite this warning, tourists are still permitted to visit the Guerrero city of Acapulco, but with caution. Traveling via highway is strongly discouraged, and road travel must only be done during daylight hours. Lodging must be limited to the hotel zone for travelers' safety. In addition, tourists are encouraged to dress plainly and simply and avoid displaying their economic status with expensive jewelry, technology, or cameras. Being aware of your surroundings, staying alert, and avoiding situations where you could be placed in danger (from pickpocketers or others) is of the utmost importance in staying safe.
Is Mexico Safe for Travelers
Despite these warnings, U.S. Citizens and foreigners alike are not the targets of such crime. In fact, much of Mexico is safe for travelers as long as they stick to tourist areas and destinations. Most of the violence and corruption capturing the headlines in international news are within Mexico amongst organized crime groups and target specific individuals. While some involve tourists, most are within in-country groups. States that do not have an advisory in place are Campeche, Chiapas, Guanajuato, Hidalgo, Mexico City, Oaxaca, Puebla, Queretaro, Quintana Roo, Tabasco, Tlaxcala, and Yucatán. Most other states have safe cities where you may travel to, but non-essential travel is discouraged.
Safety Tips for Travelers to Mexico
When traveling, vacationing, and living in Mexico, it's important to stay abreast of current developments. While most tourist destinations are largely safe and highly protected due to the significant economic benefits tourism provides for the country, it's vital to remain vigilant, read a variety of news channels (such as CNN World, and the BBC), and avoid cities under strict travel warnings. Casinos and various gambling establishments tend to be a target, so be mindful of if (and when) you plan an outing to such establishments. Many are open late hours, but going during daylight hours and with a group is best for your wellbeing. In the event that you'll need to cancel your trip due to organized crime activity, your best preparation is to purchase travel insurance.
Also Read: