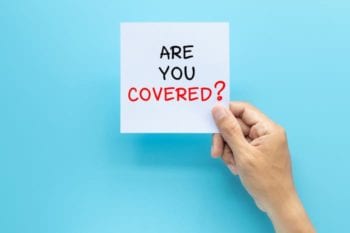 Traveling to, or living in, a different country can be tough. You must think about food expenses and lodging costs, and then you must adjust to a new culture. Another important thing that many people often forget about is access to healthcare services and medical facilities.
When talking about insurance abroad, two terms often come up: travel insurance and international health insurance.
Difference Between Travel Insurance and International Health Insurance
Travel insurance is built to cover flight cancellations, loss of belongings, and emergency medical treatment. The cost of delayed departure can also be covered by more comprehensive travel insurance policies.
International health insurance is designed for workers, expats, or international citizens who reside in another country for an extended period. An international insurance plan helps cover the expenses for everyday illness and serious health issues. More comprehensive plans can cover rehabilitation, maternity, childbirth, and cancer treatment.
Why Get Insurance When Abroad?
Here are the reasons why you should get travel or international health insurance when going abroad.
Compliance With Requirements

One of the main reasons for the need for expat insurance is law requirements. The immigration office of the country you are visiting may require you to submit insurance documents before issuing you a visa.

The destination country will impact the type of international health insurance you need. Some areas will require a kind of insurance that covers specific health conditions before you are allowed to enter. Typically, the policy should cover a certain amount of expense in local currency and should last for the length of your stay.

There are stricter countries that may investigate your existing health condition and see if you're covered by insurance before allowing entry to their region. Generic health insurance policies are easy to get but you must double-check whether they satisfy the requirements set by your destination country.

Quality Healthcare Service

International health insurance is handy if you need to go to a doctor or a medical facility abroad. The insurer can help you locate a doctor abroad and cover costs for treatment. If you're an expatriate, expat health insurance is a necessity because it assures that you will have a doctor or hospital to provide medical treatment. Expat insurance also offers the luxury to choose the facility, and sometimes even the doctor, that will attend to your medical needs.

Coverage on Travel Issues

Travel insurance protects your financial investment in a trip. It covers the cost of accidental baggage loss, unexpected trip cancellation, and even flight accidents. You would not want to spend money on something you did not get to enjoy. Travel insurance helps you recover the cost of the mishap, so you can focus on the trip instead of the expenses caused by unexpected situations.

Coverage for Medical Problems, Illnesses, or Health Care

Healthcare service in another country can be very expensive. If you have a severe medical problem and have a high chance of requiring emergency care, then you need international health insurance to cover the associated costs.

If you have a pre-existing health condition or a chronic illness, health insurance abroad will most likely be a strict requirement. Make sure that the policy can cover all your medical needs for the length of your stay. Out-of-pocket expenses in a foreign country can be very costly and you don't want them to be part of your travel memories.

An international health insurance plan helps cover the medical expenses of individuals or groups traveling abroad. Not only does it cover expenses on major operations but also out-patient care and general clinic visits. It can also cover the cost of prescription drugs and lab tests.

Many insurance policies are customizable, allowing you to adjust the benefits, coverage, and limits, depending on your budget and medical needs. Comprehensive policies cover almost everything, from emergency health services and surgeries to general visits and dental care.

When shopping for a health insurance plan, the cheapest is usually not the best option. It'll probably have the bare minimum coverage and will be riddled with high minimums and deductibles. Thoroughly inspect the basic coverages as well as the availability of add-ons like emergency family travel arrangements, medical evacuation, or even remains repatriation.

Domestic insurance policies may offer basic coverage for short-term, international travels. But they often have limited coverage, higher deductibles, and more expensive minimums to pay for emergency services.

Before you purchase international health insurance, check your local policy first to avoid getting double coverage. Not only is this costly but also practically useless.

Extra Layer of Security

Sometimes expats face exorbitant healthcare costs from exploitative facilities abroad. Worse, there are cases when foreigners are discriminated against receiving proper health service in another country.

Who will you contact for medical emergencies if you're alone in a foreign land? It can be challenging to deal with the differences in healthcare policies in that country, especially if you're used to receiving prime service in your hometown.

Without insurance, you'll be grasping for contact numbers of local doctors or hospitals. You'll also probably have trouble dealing with health facilities that need to verify your medical history. Processing the papers for your bill is another story, but is a hassle nonetheless, especially if you're unfamiliar with how things work abroad.

Having the hotline of your insurance provider can be reassuring for travels. On the other line are insurance agents who can guide you through country-specific protocols and get you the medical attention needed in a snap.

The Right Policy for Your Needs

Studying, working, or vacationing abroad each requires a different kind of health insurance policy. The risks entailed by each activity vary, so picking the appropriate insurance plan increases your protection.

For instance, if you're going abroad to finish your studies, a basic policy may suffice because of the low risks involved. On the other hand, if you're going to do volunteer work or get a medical operation abroad, you'll be subjected to a higher health risk, so you'll need a more comprehensive policy.

Regardless of your age and purpose of going abroad, one thing is for sure: the risks to your health are real and you must acknowledge them before booking a flight.
Make Things Easier with International Citizens Insurance
There are an endless number of healthcare systems around the world and navigating them all can be tedious. Sure, there are third-party insurance providers that work as middlemen to assist you in selecting a service provider. But are they giving you the best policy needed for your travel?
International Citizens Insurance is a company made up of a team of experts in the global insurance field. Our daily clientele consists of expats, nomads, and international citizens living and traveling abroad.
We are the leading global insurance provider as we have access to a range of international health and travel insurance plans. Whether you're traveling solo or in groups, we're sure to find you the appropriate plan to meet your needs. We'll guide you in choosing the best international health insurance plan for your specific situation and take you through the application process.
Unlike traditional insurance brokers, we provide our personal service using an online business model. Through this, we offer 24/7 accessibility on our insurance plans, so you can get in touch with us whenever you need to. No need to worry about living in a different time zone because we always have agents who are ready to attend to your calls anytime you contact us.
Not having health insurance abroad to cover your medical expenses can have lifelong – and possibly irreversible – consequences. Treasure your health as you only have one chance to do so. Prioritize finding reliable international health insurance and have a preventive measure that will cover you in case unexpected health-related incidents happen.
Start by using online policy picker to find the right plan for your situation or request a free quote.
Related: