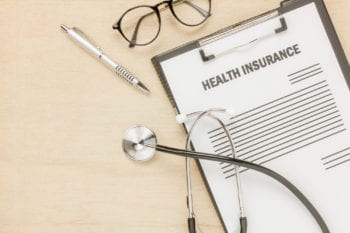 Whether you are moving abroad to work for a few years or you are already away from home as an expat, being insured is a necessity. International health insurance is unparalleled when it comes to protecting you from unexpected circumstances that can impact your schedule, lifestyle, or work capacity.
But how do you choose the best insurer to entrust your health and safety with?
Selecting the Best International Health Insurance Company
There are hundreds of international health insurance companies you can choose from. Each one of them offers a breadth of plans with different coverages, limitations, and costs.
To help narrow down your options when looking for the best international health insurance company, consider the following criteria. For those looking for Travel Insurance, here is a list of the Best Travel Insurance Companies.
Coverage and Benefits

What are the benefits that an insurer can provide that the rest of the competition cannot? What situations do their plans cover? How do they deal with medical evacuation and repatriation?

Insurance companies will look thoroughly into your medical history to see if you have any pre-existing conditions. Pre-existing conditions that require ongoing treatment must be discussed with the insurer, so they can provide the appropriate policy that will not leave you hanging dry during emergencies.

You will be evaluated on the possibility of claims and the need for medical attention in the future. Conditions like cancer, diabetes, and heart disease are some of the most frequently covered by comprehensive international health insurance plans.

Some insurers have limited coverage on plans for those with pre-existing conditions, while some offer comprehensive protection to individuals and groups of employees.

When applying for international health insurance, make sure you remain completely transparent about your current medical condition. It can be tempting to lie about some medical information to get lower rates, but this can result in the voiding of your policy when the time comes. Always disclose health information to the insurer so they can advise the appropriate plan for your situation.

The level and quality of in-patient care you need are also important if you are working abroad. Not all medical facilities offer the same standards when it comes to healthcare. What is normal or high-class for one may be substandard for another, especially when you are in a different country.

If you want to have a private room in case you get hospitalized, make sure that the insurance can provide one. Insurers may offer plans with a higher premium to give you the best rooms, while cheaper ones may only permit you to get a semi-private room.

The other factors that may not be necessary but nonetheless important when getting international health care are ambulance costs, nursing homes, and emergency treatment outside the cover of the plan. Consider these things and choose an insurer that can give a plan suitable for your future health needs.

Medical evacuation and repatriation are additional expenses that can help you differentiate the insurer best suited to your conditions. Consider these options when you have a serious health condition that has a high chance of requiring immediate medical attention.

Stability and Reputation

How long has the company been in business? What is their rating scale according to Standard and Poor and AM Best standards?

The best international health insurance companies are financially stable and have a good reputation with clients. While there are regulatory boards that prevent insurers from becoming insolvent, you should still personally evaluate the strength of the companies by looking at their financial history.

The annual performance of the insurance company should not affect its ability to pay claims. There are rating agencies that have assessed the capacity of the insurer to pay, so use this to compare which of the insurers are the most reliable when it comes to claims.

Cost

How much is the cost for their international health insurance plans? How much will it cost to add extra coverage? What are your options for paying premiums?

The cost of the policy is probably the biggest factor to consider when selecting international insurance companies. When it comes to insurance costs, there are two things to focus on: deductibles and premiums.

A deductible is an amount you need to pay out of pocket toward a claim. A premium, on the other hand, is the amount you regularly pay to maintain the policy intact.

Lower monthly premiums usually mean higher deductibles. When choosing an insurance plan, select a policy with a deductible that is at a comfortable level which you can pay without stressing about it.

When it comes to insurance policies, you get what you pay for.

Lower deductibles may mean either higher premiums or lesser coverage. It may also mean that the insurer is quite new to the market, so it is offering discounted plans to attract more clients.

While the inclusions and limitations of the policy will dictate its cost, you must compare the offers of each insurer to see which one will best suit your budget. Make sure that you are comparing the same coverage when assessing quotes. Policy A may provide coverage on situations that Policy B does not, making the former more expensive.

The extra coverage of Policy A does not always mean it is better than Policy B. If you do not need the additional coverage, you may be better off going for the more affordable Policy B.

Service

What are the available channels to contact your insurer? Can they be reached 24/7? How fast do they respond, especially in critical moments? Do they offer translation services when you are in a foreign country?

The speed, accuracy, helpfulness, and friendliness of the insurer when responding to customer requests also play a big role in defining their service quality.

You want to make sure that when you need to make a claim, the insurer remains easily reachable and attentive to your needs. Do not go for an international insurance company that is only accessible during monthly payments, but suddenly becomes hard to contact when it comes to the filing of claims.

The speed of the service is highlighted during emergencies like hospitalization when immediate response is needed for the treatment to proceed. Look for reviews on your selected insurance company and see the feedback of other clients when it comes to these kinds of situations.

You should expect a prompt response from your insurer when filing a claim. Ensuring that the claiming process is smooth and convenient is part of service quality. Communication should be clear and transparent to avoid frustrations, especially during stressful circumstances.

It is highly unlikely to find an insurance company that only has positive reviews. Look for the most common issues and most praised strengths of the company so you can set your expectations.
Make It Easier With International Citizens Insurance
With the tips we gave, you will be able to narrow down your selection to a handful of international health insurance companies that can make you feel safer during travels or in living abroad. But we can make your search even simpler, faster, and better.
Our team of licensed insurance brokers can assist you in choosing the best international insurance company that will fit your needs. Our trained experts are here to meet the demands of expats, travelers, and international citizens living abroad.
The best thing about our service is that it is free. We will not charge you extra for being your broker, but we will still make your experience better.
We will do the legwork and research in finding the best policies and packages available suitable to your travel plans, health condition, and financial capacity. Additionally, we will provide a slew of services including 24/7 support, real-time communication, and expert assistance to make it more convenient to manage your insurance.
Let us help you find the best international insurance company and more.
Request a quote today for more details on the insurance plans we offer.
Related: