Advice for Staying Healthy on Your Cruise Vacation
You've finally earned a chance to be waited on hand and foot in the hearty ocean breezes. Wonderful!
Now it's time to think about how to stay hale and hearty for the whole trip.
Get Your Shots Before You Cruise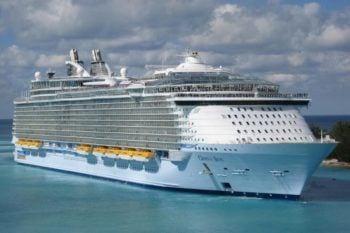 Before you go, make sure you're up-to-date on all your vaccinations. Share your cruise itinerary and specific travel plans with your doctor to ensure full coverage.
Check with your regular health insurance company to see if your policy will cover any medical care you might need in another country or on board the ship. If not, you can purchase travel medical insurance to cover you during your trip.
Also, look for gaps in your insurance coverage. For example, your health insurance might not cover medical evacuation if you cannot receive needed treatment where you are. Evacuation by air ambulance can cost $50,000–$100,000 and must be paid in advance by people who do not have insurance.
Wash Your Hands on the Cruise Ship
Hand washing is not just needed after using the bathroom or before eating. Wash your hands when you return to the ship from a day in port.
Wash them after handling money, touching a stranger, or a stairway railing or a slot machine. This way, you'll kill germs before they infect you. In addition to increased hand washing, take advantage of the hand sanitizers strategically placed around cruise ships in the dining areas, by the gangway and even in various lounges and public spaces. But note that using a hand sanitizer is a supplement to not a replacement for basic hand washing.
Drink Lots of Water
Drink lots of water to stay hydrated, but choose your water source wisely. Bring a reusable water bottle and fill it up in the ship's buffet restaurant and carry it ashore with you. If you forget to bring water ashore, buy only drinks in sealed containers – and do check the seals of the plastic lids.
Tip: Alcohol dehydrates you, less whiskey and more water please.
Take the Stairs
You don't have to spend precious vacation hours in the gym to stay healthy, but it's not a bad idea to plan a little bit of movement into your lazy, hazy days of cruising. One easy way to do this is to take the stairs instead of waiting for an elevator. And do take advantage of the promenade deck or outdoor jogging track to take a brisk walk now and then.
Tip: If you take the stairs, don't use the hand rail as there are a lot of germs left behind by others.
Eat Only the Tens
With so much temptation at hand, it's time to become a picky eater. Go ahead and fill your plate. But take your time with your meal: Nibble what you have first; assign it a rating on a scale of one to ten; and finish only the foods that deserve a ten. A great way to slow down your eating is to dine with someone new – the more you talk, the less you eat, and the sooner your tummy will let you know you've had enough.
All aboard for a healthy, hearty trip! We also have some tips for eating healthy while traveling abroad.
Photo by Baldwin040 (Own work) [CC BY-SA 3.0 or GFDL], via Wikimedia Commons