Sometimes Buying Trip Insurance Does Not Make Sense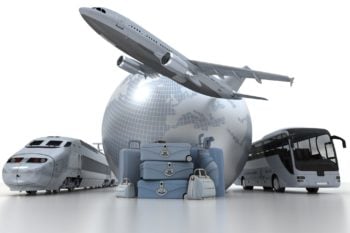 The benefits of an investment in trip insurance are not tangible. In fact, in most cases, those who invest in travel insurance are thrilled that they never see the money again; if they don't, it means that no medical emergency or natural disaster affected their travel plans.
However, for most smart travelers, the peace of mind leading up to and during the trip is well worth the investment. The cost of travel insurance is usually between 4% and 7% of the trip's price and may include trip cancellation, traveler assistance, emergency medical, evacuation, and accidental death. It may also include coverage for rental car collision and damage as part of the policy.
But, do you ever wonder if there might be a situation when you would NOT want to buy travel insurance? Yes, even though InternationalInsurance.com is an insurance broker, we believe that there are situations when travel insurance may not be the best choice (Note: in some cases, another type of insurance may be suggested).
Here Are 5 Reasons Not to Buy Travel Insurance
You have insurance coverage through your credit card.
Check with your credit card company to see if it offers travel insurance as part of its package of services. Visa, Mastercard, American Express, and Discover all offer cards that provide travel insurance. To trigger the coverage, you must use that card to purchase your travel services.
Your primary concern is health insurance abroad.
Perhaps your health insurance plan does not cover out-of-country medical services, but this is your only concern. In this case, you are better off investing in a travel medical policy. Even if you think you have international health insurance, check with your provider to ensure that both emergency evacuation and coverage for pre-existing conditions are included.
You already have travel insurance through another insurance policy.
If you are well-insured, meaning homeowners, car, life already protect you, and health insurance, you may not need a specific travel insurance policy. Verify the details of the policies you already have in place and see where there are gaps that might be worth insuring – or not.
You are making a last-minute domestic trip.
If you decide that you would like to get away for the weekend at the last minute, travel insurance is likely not necessary. Once you book, the chances of cancellation are unlikely, and you will be covered in-country for health care. The coverage for lost luggage (if you are checking a bag) and trip interruption may well not be worth the cost of a policy.
You can afford to lose your pre-paid domestic trip expenses.
If you haven't spent a lot of money on the trip – for instance, you got a cheap sale ticket and are staying with friends – you may wish to take the risk rather than pay for an insurance policy because your prepaid expenses are not that much. Insurance is best on occasions when you are not willing to lose the amount you pre-pay for your travel.
Final Thoughts About When NOT to Buy Travel Insurance
There may be other reasons as well. Some of us are more risk-averse than others, and the decision is yours. Personally, for shorter trips by myself, I tend not to purchase a policy. When I take longer trips to more distant/international locations with the family, I tend to buy more coverage.
Consider: If your travel agent offers a travel insurance policy, don't buy it without doing some research. Travel agents work on commission and usually have a relationship with a single provider. An online, travel-specific insurance broker offering multiple options is your best bet.