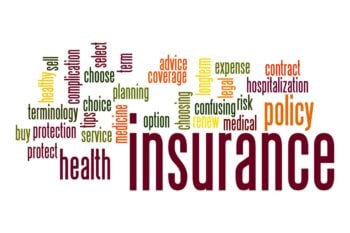 Pick the Best Plan for your Trip Abroad
Planning a trip abroad is exciting and fun! More and more travelers are well situated for travel to North America, to Western Europe, and other destinations in the Western Hemisphere. Research shows that most people like to travel abroad, but most don't go too far.
Top destinations for travelers include travel to Mexico, travel to Canada, Europe, including the United Kingdom, France, travel to Spain, travel to Germany, travel to Thailand, Italy, and the Caribbean.
Wherever you are going, be sure to consider the right insurance coverage for your trip needs. Let's start by examining different types of insurance for your vacation.
Trip Cancelation Insurance
You may already be familiar with trip cancelation insurance. Mainly, it covers you or a member of your traveling party if they are unable to go on the trip. This type of insurance is especially useful if someone is ill or accidentally injured; if a passport is stolen or if there is a terrorist incident at your destination.
An international trip may be expensive or even be a trip of a lifetime. Often, international trips are booked well in advance of the actual vacation. Trip cancelation can cover the cost of the trip, a travel delay, or even lost baggage. It is highly recommended to purchase trip cancelation insurance for international vacations.
Trip cancelation can also be a good choice for those who have booked all-inclusive vacations – for example, those in Mexico and the Caribbean. Sometimes vacation packages, especially good deals, are purchased using smaller airlines. Trip cancelation would apply if the small airline you have booked with happened to go bankrupt.
When booking in advance, purchasing trip cancelation insurance can help you have peace of mind for your trip and leave you to worry about planning and preparing, not wondering if anything might change your booking.
Cancel for Any Reason Insurance
Cancel for Any Reason insurance is just that – it pays if you cancel your trip two or more days before your departure date. This insurance does have eligibility requirements and a time-sensitive purchase window. Typically, cancel for any reason insurance will reimburse up to 75% of your prepaid expenditures.
Travel Medical Insurance
International Travel Medical Insurance plans are often combined with trip cancelation insurance plans or else you can buy coverage excluding trip cancellation to save some money. Typically, it is temporary health coverage for those in your traveling party. These plans provide coverage for accidents or illness, saving you from large medical bills if you require a visit to the doctor or hospital.
Read: Choosing a Travel Medical Plan
Adventure Sports Coverage
Everyone knows that a vacation is a time to relax, have fun and try something new. You may not know that there is special insurance to cover some of those new activities you want to try.
Adventure Sports Insurance isn't just for those thrill-seekers! There are lots of activities that you may not think of that may not be covered by your regular insurance. Here are some examples of activities that may be considered adventure sports and are commonly found at all-inclusive resorts:
Examples are:
Surfing
Ziplining
Whitewater rafting
Hot air ballooning
Snorkeling
Horseback riding
Scuba diving
Jet skiing
While you wouldn't participate in winter activities at most all-inclusive resorts, if you have a cold-weather destination in mind, consider the following sports:
Downhill or cross-country skiing
Snowboarding
Snow tubing
Glacier walking
As you plan your vacation, if there is any possibility you might participate in these or similar activities, consider extreme sports insurance. That way, if you are injured while participating in these activities, medical coverage will be available. Otherwise, you may be forced to pay out of pocket, and even a broken bone could set you back thousands of dollars. Plan to be safe and plan to have the insurance you might need too.
Emergency Medical Evacuation Insurance
Emergency medical evacuation insurance plans cover things that regular plans may not. While most travelers don't even require this plan, it is what you need in an emergency medical situation that requires you to be moved to another country or even home. This type of insurance includes emergency evacuation, travel assistance services, and emergency reunions.
A little research can tell you if this is a good option for you to add to your travel medical insurance plan.
Emergency Evacuation Insurance
Emergency evacuation plans are not just for travel to unstable areas. In these uncertain times, even the safest destinations could face situations that would require emergency evacuation. Emergency evacuation would also be beneficial should you or a member of your party become critically injured or exceptionally ill while traveling. This type of insurance is recommended for travel to countries with poor medical resources and facilities.
Global Medical Cover
When moving abroad, International Health Insurance (or a Comprehensive Annual Plan) is a better option for those of you wanting more comprehensive medical benefits for a year or longer. These plans provide higher limits on benefits including medical cover, inpatient and outpatient care, wellness, dental and vision services. Another benefit of a global medical insurance plan is that it will cover you both in your new country of residence, in your home country, as well as in all other countries in the world – so you have covered anywhere in the world you choose to get care.
Now that you've had a chance to learn more about the types of insurance available let's go back to those popular destinations mentioned earlier and consider the types of insurance you might need.
Top Destinations for International Travelers
Canada
As America's neighbor to the north, Canada is accessible by car, plane, or boat. Canada is considered a very safe country to visit, and there are no Warnings or Advisories listed.
As one of the largest countries in the world, there are many attractions and destinations. Medical insurance is a wise investment. If you plan on participating in any of the adventure activities, such as those in the Rocky Mountains, you may want to consider extreme sports insurance too.
Related: Health Insurance in Canada
Mexico
Millions of Americans visit Mexico each year, with the most significant percentage going to Cancun and other resort areas. The U.S. Department of State does have a travel warning issued for Mexico because of threats from organized criminal groups. Primarily, those groups are not in the resort areas, but it is still important to be aware.
Again, you will want to have Medical Insurance, possibly Extreme Sports Insurance (for those all-inclusive activities) and, because of the Warning issued, you may also wish to consider Cancel for Any Reason Insurance.
Related: Health Insurance in Mexico
Europe – including the United Kingdom, France, Germany, Italy, and Spain
The European countries listed above have no Travel Advisories or Warnings currently listed.
The incredible history, culture, food, and fabulous cities mean there is much to see and do. Be sure to have Medical Insurance and any other insurance related to your trip itinerary.
The Caribbean – Jamaica, Dominican Republic, The Bahamas
Americans often travel to the Caribbean to enjoy the warm weather and beaches at all-inclusive resorts. There are very few Warnings or Advisories issued by the U.S. Department of State
Medical insurance would be a priority. Depending on the country you plan to visit within the Caribbean, you may wish to consider the emergency medical evacuation insurance too. Also, depending on the activities you are planning to do, extreme sports plans may also be a good fit.
What it all comes down to is matching your insurance plans to your vacation. Happy planning!
Also Read: