Essential Adventures for your Travel Bucket List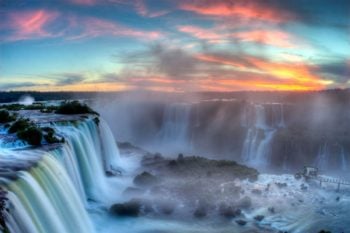 A bucket list is the list of things you dream of accomplishing before the end of your life. This might sound depressing to some, but it is quite the contrary. Your bucket list reflects your innermost soul; it reveals where your inspirations lie. Traveling is on many people's lists, and I understand why. For many, travel represents the opportunity to see the beauty that makes up our world. That is inspiring in and of itself. Travel means adventure, and there are essential adventures that belong on everyone's must-do list. Let's go over a dozen of them that will change your life!
This is my bucket list of essential travel adventures, each experience life-changing in its own right. My pulse will certainly get pumping as I ski down a snow-faced cliff, raft down Class V waters, and put the pedal to the metal in Las Vegas. My inner party animal will most certainly "rage" at Oktoberfest. Seeing some of the world's most magnificent animals and relaxing in the Himalayas is sure to please. You essential list will be just as revealing as to your inner self. Maybe it's filled with nothing but sun and sand; perhaps it's a shopping list, traveling the globe's best commercial meccas; maybe it's a variety of adventures, as mine is. Whatever the adventures that make up your list, just make certain you do one thing: Get out there, travel, and cross all of your adventures off your bucket list!
Photo by SF Brit from San Francisco, USA (Sunset over Iguazu Uploaded by PDTillman) [CC BY 2.0], via Wikimedia Commons