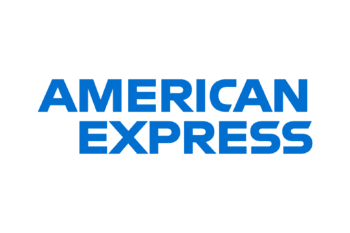 Travel Insurance Plans from AMEX
American Express is one of the world's oldest financial institutions. It offers the public its famous credit cards and traveler's checks. Many people don't know that it also offers travel insurance that can be purchased independently. Their travel insurance is available in conjunction with other services for credit card members. It's also available on its own! You don't need to be a cardholder to carry American Express travel insurance or to benefit from its many excellent features. Even as a cardholder, you'll likely want to supplement your included coverage with extra insurance for the greatest coverage and flexibility.
American Express, one of the best travel insurance companies, offers stand-alone travel insurance that is well respected for its easy-to-understand coverage and benefits.  The company offers a wide variety of plans and the only specialty program they are lacking is student-focused coverage. As with many companies, some American Express travel insurance plans require a medical questionnaire. However, a few travelers report that they find American Express policies on pre-existing conditions confusing. Make sure you understand what is and is not covered. As always, answer all questions accurately.
What can you expect from American Express travel insurance? No matter where you are from, you can depend on them for great service and coverage. But when it comes to the particulars of the program, it can vary by country. This is a global company, after all!
Here are two examples of how American Express travel insurance works, in the United States and Canada.
AmEx Travel Insurance – Coverage Options for United States Citizens
For American travelers, American Express travel insurance offers many options – but they're not neatly categorized. Right off the bat, American travelers will notice something unique. They have the option of choosing between a number of pre-set packages or building their own insurance package. This flexibility is fantastic. There really is something for everyone, from the traveler who wants simple, affordable coverage for a short trip to a frequent flyer who needs a tricky combination to meet their unique needs.
Another feature that is unique to American travelers? They also have to enter information about which state they reside in, as well as the cost of their trip. For semi-nomadic domestic travelers, answering a question about residency might be easier said than done.
The AMEX travel insurance will cover trip cancellation, interruption and delays, travel medical, lost luggage, and provides worldwide travel assistance services. You have the option to buy multiple levels of coverage, including Basic, Silver, Gold, and Platinum, with each providing an increasing amount of coverage for each benefit.
American Express Trip Cancellation Insurance Options
The Basic package is all about affordable peace of mind. It includes moderate coverage for trip interruption, trip cancellation, and global baggage protection. Coverage for medical expenses is more generous, and medical evacuation is included too. Costs start at less than $100, making it the perfect choice for frugal adventurers.
The costs of the Silver package are about double that of the Basic package. But for the price, you get a lot more bang for your buck. The coverage levels in every category are significantly higher. For instance, while the Basic package offers up to $1,000 for Trip Interruption coverage, the Silver package offers up to 100% of the trip cost. Medical coverage is up to 5 times as comprehensive as what's offered in the Basic package. There's also extra coverage for a Global Trip delay. Given that rates for the Silver package can still be less than $100, this is an extremely high-value package.
The Gold package really shines with Trip Interruption and Global Baggage Protection. This is an excellent choice for anyone who feels comfortable with the amount of medical coverage offered at the Silver level but wants to have extra protection for their trip-of-a-lifetime investment. If you're heading on a safari with awesome new travel gear, this is the package for you.
Just as the name suggests, the Platinum package excels in every single level of coverage. It's the perfect choice for anyone who seeks the broadest amount of protection, peace of mind, and reassurance.
US Citizens Can Build Your Own Plan: Choices, Choices, Choices
With the variety found in the packaged plans, American travelers who are interested in American Express travel insurance might wonder why they'd check out the "Build Your Own Coverage". The answer is incredible flexibility and fantastic choices. From a long menu of clearly presented choices, complete with prices, all options are clearly outlined.
Health-focused travelers can direct their money to medical coverage and accident protection. Travelers carrying medical coverage through their workplace can top up their protection and focus on trip interruption and baggage protection. Adventure travelers who had to pre-purchase mandatory insurance from an activity provider can supplement their coverage for the rest of their trip. It's an excellent solution for anyone whose travel plans seem to fall outside the box.
No matter which way you go, you can't go wrong. It's all about choosing the right plan for you – just like travel!
How Much Does AMEX US Travel Insurance Cost
For a 35-year-old traveler with a trip cost of $2,500, the Platinum Plan will cost $180 for a one-week trip.
The Voyager plan from GeoBlue is an excellent option for US citizens traveling abroad. Although this plan does not provide trip cancellation benefits, it does cover emergency medical, trip interruption, lost luggage, and more. The cost for this plan is less than $20 per week.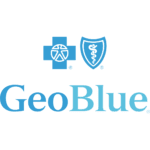 For U.S. citizens up to age 95
Coverage for COVID and pre-existing conditions
24/7/365 service and assistance
Plan Details
|
View Brochure
Another option Seven Corners Trip Insurance Plan, with similar coverage, including trip cancellation benefits, will cost $133. Both AMEX and Round Trip offer more affordable options (with fewer benefits).
We Recommend Seven Corners Trip Insurance for Your Coverage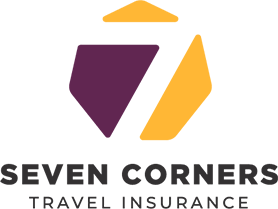 Comprehensive trip protection for U.S. residents traveling abroad.
Optional rental car collision coverage available.
Optional Cancel for Any Reason coverage available (if eligible).
AmEx Travel Insurance – Coverage Options For Canadian Citizens
In Canada, travelers can sign up for an annual travel insurance plan or buy coverage trip by trip. Multi-trip coverage has a choice of plans built around journeys of less than ten days or trips up to 31 days long. This flexibility is particularly well suited for Canadian travelers, who might make frequent trips to the United States or enjoy spontaneous last-minute trips to sunny destinations.
Whether Canadians choose an annual plan or coverage for just one trip, American Express offers four different levels of insurance plans.
The Basic Medical plan is straightforward and does just as the name suggests. It's classic emergency medical travel insurance – and nothing else! You won't get any compensation if your luggage goes missing or if you have to cancel your trip. However, it's a fine choice for anyone who is focused on frugality and feels comfortable covering travel delays on their own.
One step up is the Essential Travel plan. This combines the peace of mind that comes from Basic Medical's emergency medical travel insurance along with added trip interruption and baggage loss. As a result, it's a really nice combination of coverage for serious health concerns and the most aggravating travel problems.
However, Essential Travel does NOT include trip cancellation coverage. You'll find that under the Select Travel plan. It's designed to keep your trip running smoothly, with trip cancellation insurance, trip interruption insurance, and baggage loss. Select Travel doesn't include any element of emergency medical coverage, however. As such, it's perfect for any traveler whose health-based insurance needs are already covered.
American Express travel insurance's most comprehensive coverage of all, Ultimate Travel, combines all of the above. It includes emergency travel medical insurance, trip cancellation, trip interruption, and baggage loss. You're covered for everything! That includes minor annoyances like losing your luggage as well as serious catastrophes when you can no longer continue your trip. While it is the most expensive option, it's also the most comprehensive. Therefore, virtually every aspect of your journey is covered. Given how hard and long you've worked towards your trip, you don't want anything to ruin the experience!
Best Travel Insurance Plan for Canadians Traveling Abroad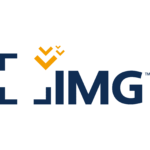 COVID-19 coverage up to policy maximum if you're visiting the U.S.
Maximum limits up to $8,000,000
IMG pays 100% of medical expenses in-network
Plan Details
|
View Brochure
How Much Does AMEX Canadian Travel Insurance Cost
For a 35-year-old traveler with a trip cost of $2,500, the Ultimate Plan will cost $150 for a one-week trip.
Consider a Travel Medical Insurance Plan Instead
The above plans provide both trip cancellation coverage along with other benefits, including travel medical insurance. If you do not want to pay extra for the trip cancellation benefit, which can be expensive, and only want the other benefits, consider buying a travel medical insurance plan to save some money. Our recommended travel medical insurance plans are the Atlas Plan, for all travelers, and the GeoBlue Voyager plan, for US citizens. Instead of paying $100 or more for a Trip Cancellation plan, a travel medical plan can cost as little as $15 for a one-week trip!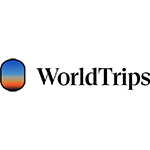 Emergency medical, evacuation, repatriation benefits
Choose between the basic and more extensive coverage
Meets Schengen visa insurance requirements
24/7 worldwide travel and emergency medical assistance
Plan Details
|
View Brochure
|
Apply Online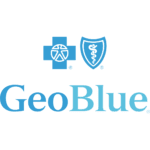 For U.S. citizens up to age 95
Coverage for COVID and pre-existing conditions
24/7/365 service and assistance
Plan Details
|
View Brochure
Also read: Choosing a Travel Medical Insurance Plan
American Express Travel Insurance in Other Countries
American Express does offer a variety of plans in other countries. They all vary in costs and benefits. They are regulated locally so are typically underwritten by a local service provider. In general, you will be able to find other options that provide similar coverage at a more affordable price. It is also best to shop around:
What Travel Insurance Benefits Do I Get With My American Express Card
This is a difficult question, primarily because each card's benefits vary so dramatically. You need to do your research on their website to drill down into what you get based on the card you have. AMEX offers an AMEX Benefits page with details on the benefits provided with each card.
Contact Information if You Bought an AMEX Plan
For customer service or to file a claim for an AMEX policy, contact AMEX directly through the claims phone number or address, listed below, and found in your Certificate of Insurance/Policy under the benefit for which you are submitting a claim. To have an electronic copy of your Certificate of Insurance/Policy sent to you, call us with your request and the identification number you received at the time of your purchase.
AMEX Servicing/Claims TollFree Number: 1-800-228-6855
AMEX International Collect Number: 303-273-6497
AMEX Mailing Address for Claims: PO-BOX 981553, EL PASO TX 79998-9920
Also read: Does My Credit Card Include Travel Insurance