Is Your Adventure Travel Covered by Insurance?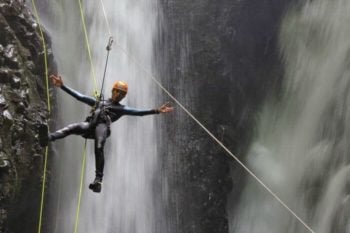 Adventure travel is considered one of the fastest-growing trends in the tourism industry. While each person can have a different definition of adventure travel, it is usually characterized by physical exertion, exploring new territories, conversing with nature. Most activities typically involve some degree of risk and even danger. Adventure tourism offers a wide range of sports and activities: including a safari in Tanzania, mountain climbing in Africa, hiking in Canada or mountain biking the world. Avid adventurers will seek the adrenaline rush that this type of tourism creates by stepping out of their comfort zone and pushing their limits.
It is easy to get caught up in the excitement, the thrill of new experiences and to put safety low on the priority list, but a common theme in adventure travel is that many activities are often in remote locations, far from medical support. Most basic travel insurances and standard health insurances don't cover risky activities, especially outside the country. Because of this, it is extremely important to carefully review your insurance policy to ensure you will be covered for all planned adventures.
Travel Like a Boy Scout–Be Prepared!
Of course, there are many ways to be safe while engaging in adventure travel and thorough planning is the key to a successful trip. Prepare your vacation the smart way by following good safety practices:
Ensure your vaccinations are up to date: Vaccination requirements vary widely for different travel destinations. Make an appointment with a doctor at least a month or two in advance to get any recommended vaccinations. It is also important to share with your doctor your planned adventure activities to get medical advice or special recommendations.
Train adequately and know your limits: Make sure to follow specialized training for all the activities planned during your trip. Many extreme sports and adventures are physically demanding and require unique skills. Although pushing your limits is a good way to experience all aspects of adventure travel, your fitness level and abilities need to be aligned with your training plan to have control over your performance and safety. Even the most experienced hiker cannot pack up his bags and embark on an intensive mountaineering adventure after months of inactivity. There are a few things to keep in mind to maximize your physical performance: eat and drink regularly to stay hydrated, avoid drinking alcohol the night before, and rest when you feel tired or overheated.
Pack proper gear and emergency supplies: Finding the right gear for your adventure is one of the essential aspects of travel safety. Having your gear tested before each expedition or activity can help avoid unexpected equipment failure that might put your life at risk. Using ill-fitted gear can also put yourself and others in a life-threatening situation; hence why it is a good idea to seek expert advice from a reputable outfitter. If you are planning on renting gear for your activity, take the time to inspect the equipment and to get sized properly. Lastly, it is always a good idea to pack a first aid kit and proper emergency gear to be able to communicate your location if search and rescue are required.
Share your itinerary: Sharing your itinerary with family and friends can save your life. We have no control over some external factors like the weather. Weather is tough to predict, and while it can affect your departure/arrival time on an expedition, it is very important not to deviate from your original route. In the case of an emergency, sharing your plan can considerably reduce the time it will take for the emergency response to find you.
Play it safe: Many countries have different laws and regulations in regards to safety. For optimal safety, it is important to verify that your tour operator or guide is complying with the North American safety standards. Only use a reputable, established guide that is fully trained and experienced in the country and activity. Understand the rules and the risks of the activities in which you will partake. Respecting those rules and recommendations can make the difference between having fun and ending up in the hospital. Make sure to bring important documents along with you (passport, medical and travel insurance cards, emergency contacts, health information, immunization card, etc.).
Adventure Sports Travel Insurance–It's a Thing
Purchase travel insurance with extreme sports included. Most health insurance doesn't offer coverage outside of the U.S. for hospital and medical costs, or if it does, it will be very minimal. Verify the terms of your health insurance policy in regards to health care expenses while traveling abroad. If you are not covered, purchasing supplemental insurance should be seriously considered especially if you are thinking about adventure travel and extreme sports. It can be very expensive to get hospital care, medical treatment and emergency evacuation in a foreign country.
Standard travel insurance usually covers some level of activities engaged for leisure, entertainment, fitness or recreation purposes only. Anything more extreme, such as rock climbing, scuba diving, zip lining, mountaineering, skydiving and much more is not typically covered by the standard policy. Optional coverage specifically designed to cover extreme and adventurous sports can be added to your policy. It is essential to review the list of sports and activities that are covered with this option.
Remember that some sports or activities may only be covered to certain extremes. For example, scuba diving may only be covered up to 50 meters or trekking below 4500 meters above ground level. Carefully review the list of exclusions to ensure that your coverage meets your needs. It is important to have a clear idea of what activities you will be taking part in and to ask the right questions when purchasing your adventure travel insurance. If you want to try something risky that was not planned, it may be difficult to add this activity to your policy at the last minute.
In the case of an emergency requiring medical evacuation, insurance will cover the costs of transportation to a hospital in other parts of the country or back to your home country. When traveling to a remote location, confirm with your insurer that emergency evacuation will be possible if you are seriously ill or injured.
For some, adventure travel can turn into an addiction! If adventure travel is your idea of the perfect vacation, keep in mind that safety should always be the number one priority and having adventure travel insurance can take some weight off your shoulders by taking care of the "what if" situations. Contact us to speak with an insurance expert today and request a customized quote. Our experts will answer your questions and help you build the perfect plan for your adventures.
Liaison Travel Medical Plan with Sports Rider Option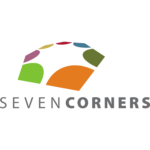 COVID-19 coverage outside your home country
Comprehensive medical coverage from 5 days to 1 year
Your choice of medical maximum and deductible options
An extensive worldwide network of providers
Plan Details
|
Apply Online
|
View Brochure