Student Health Advantage Eligibility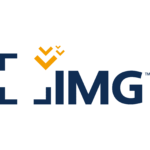 In order to purchase Student Health Advantage, there are eligibility requirements to be met:
To be a participant of the plan, you must be a student, scholar, intern, teacher or trainee enrolled in an educational or cultural exchange program for the purposes of teaching, study, research or receiving on the job training for a temporary period of time.
You must be at least 31 days old, but not yet 65 years old to be eligible for the Student Health Advantage plan.
You should also be physically and legally residing in the destination country with the intent to reside there for at least 30 days on the effective date and at renewal.
You may also be eligible for the plan if you are the spouse or child of a participant and residing outside of your primary country of residence for a temporary period of time.
The primary applicant must hold a J1, M1, or F1 visa, and the spouse must apply with the primary applicant, they cannot apply alone.
The primary applicant may not be hospitalized, disabled, pregnant, or HIV+ on the initial effective date.