24/7 Assistance and Customer Service
International Medical Group (IMG) is your plan administrator for assistance and customer care. If you need assistance with your insurance plan, such as locating a provider, claims status, or need to access any of the IMG services included with your insurance plan.
Contact IMG by calling (800) 628-4664 within the US, or you can call collect from outside the US at 317-655-4500 and indicate that you have a medical emergency.
To reach IMG via email use: CustomerCare@imglobal.com
IMG provides on-site, multi-lingual claims administrators and customer service representatives who process tens of thousands of claims each year.
My IMG Client Zone
Through MyIMG you have immediate access to a wealth of information about your account and can manage routine areas to help you save time when you may need it most. Some features include:
Get explanation of benefits Initiate pre-certification
Obtain certificate documents
Locate a provider
Recommend a provider/facility
Request or print ID cards
Go to MyIMG Client Zone
---
IMG Claims Processing
Log onto MyIMGSM to submit claims using our online claims form.
You may also use the following address to send any information to our Claims department.
International Medical Group
Claims Department
PO Box 88500
Indianapolis, IN 46208-0500
Contact 1.317.655.4500 or 1.800.628.4664

Locate a Physician or Hospital
Search IMG's International Provider Access (IPA) database for medical, dental and other care providers by facility, country, city, physician and specialty throughout the world. The care providers contained in this database are not within the PPO network administered by the First Health Network.
Akeso Care Management (ACM)
The ability to access quality health care is of paramount importance when a medical emergency arises abroad.  To coordinate care and provide domestic and international medical management services, IMG formed ACM, a specialized division devoted entirely to medical management.
Healthcare management.  International provider access.  Cost containment.  Pre-certification.  Disease management.  Emergency medical evacuation.  Medical claim auditing. Claim rate negotiations.  ACM offers a unique blend of service components, backed by a staff of qualified physicians and registered nurses who are experts in ensuring their services are delivered in a timely, cost-effective manner.  ACM has international medical experience, providing assistance to IMG clients in more than 170 countries worldwide.
IMG Products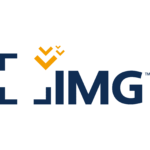 International travel medical coverage
Coverage for individuals and dependents
Freedom to seek treatment with hospital or doctor of your choice
Plan Details
|
View Brochure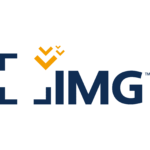 Four plan options and additional optional coverages
Choice of the coverage area to reflect your geographical area of need
Freedom to choose your health care provider wherever you are in the world
Plan Details
|
View Brochure
Also read: IMG Global Medical Insurance – Cost Estimates