International Medical Insurance for Australian Expatriates
Australians are long accustomed to enjoying an extremely high standard of health care, something that many Australian expatriates miss when they move overseas. Global health insurance plans for expatriates provide you and your family access to a high level of medical care wherever you are in the world. While the standard of health care in Australia is quite high, medical care in the country of your assignment will vary from one country to the next. Therefore an expat insurance is essential to providing that the healthcare needs of you and your family are covered.
Australian Medicare Doesn't Cover Travelers or Expats While Overseas
The Australian government strongly recommends that all of its citizens carry private health care insurance when traveling or living overseas. It also warns that their national coverage will not protect them in other countries. On SmartTraveller.Gov.Au, it says: "Travellers without travel insurance are personally liable for covering any medical and associated costs they incur. The Australian Government won't pay for your medical treatment overseas or medical evacuation to Australia or a third country."
The government also reminds travelers that a successful travel insurance claim is dependent on the insured parties obeying local laws. Injuries and illnesses that arise from activities like underage drinking aren't eligible for coverage.
Health Insurance for Australian Citizens Living Abroad
If you are moving abroad, it is important to know the risk of living abroad without medical coverage is massive hospital bills or limited access to medical care. There are newer requirements for certain Expats on select visa types that may require you to have health coverage.
Medical costs in Australia tend to be higher than in other countries for a couple of reasons. Most hospitals, including public facilities, will charge private hospital rates for expats. Further, without private insurance, waiting times can be much longer. To compare your options, visit:
Best Expat Insurance Plans for Australians Living Overseas
Cigna Global Insurance was one of the first companies to offer expatriate or global medical health insurance plans for Australian Expats, and they remain a leading international provider. This plan offers global coverage, affordable plan options, and a modular design allowing Australian expats to choose the coverage and benefits they need while opting out of coverage they do not need.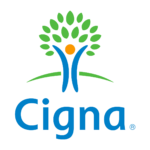 The flexibility to tailor a plan to suit your individual needs
Access to Cigna Global's trusted network of hospitals and doctors
The convenience and confidence of 24/7/365 customer service
Plan Details
|
View Brochure
Best Health Insurance for Australians Living in the USA
GeoBlue Xplorer Plan offers coverage for expatriates residing in the USA. This high-quality plan provides various coverage options and access to the best doctors and hospitals in the USA and throughout the world. One of the primary benefits is access to the BlueCross Blue Shield network of doctors and hospitals in the USA. Besides, the service and benefits are above average.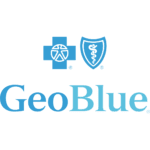 Premium Benefits, Coverage and Service
Define your deductible and prescription benefits
For Foreigners in the US or US Citizens Abroad
Plan Details
|
View Brochure
Another option is Aetna International – With more than 160 years of experience in healthcare, Aetna has specialized in international health benefits insurance for more than 55 years – with a growing global footprint to reach wherever you travel. They have been recognized with prestigious awards as "Best International Private Health Insurance Provider" and "Health Insurer of the Year."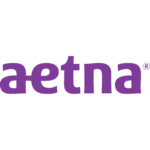 Fortune 100 company with more than 800,000 members
Access to Annual Health Exams & Medications
Coverage for Covid-19, Comprehensive Worldwide Cover
Plan Details
|
View Brochure
Reciprocal Health Agreements in Australia
Australian citizens enjoy reciprocal healthcare agreements (RHCA) with 11 other countries. The RHCA allows you to access subsidized health care under the public health system in place at that destination; in other words, you'll be covered by that country's version of Medicare. However, this coverage only applies to emergency care and illnesses or injuries that can't reasonably wait to be treated back in Australia. Ambulance fees, private hospital visits, repatriation, and medications are not covered. Australian citizens also enjoy consular support from Canadian embassy staff in regions where Australia is not represented. While this doesn't provide health care coverage, it's an extra level of administrative support in an emergency. You should still purchase a Travel Medical Insurance Plan.
The Australian Government has agreements with the following countries:
Belgium, Finland, Italy, Malta, the Netherlands, New Zealand, Norway, the Republic of Ireland, Slovenia, Sweden, the United Kingdom
Travel Insurance for Visitors to Australia
For internationals visiting Australia, you will need to purchase Travel Insurance for Visitors to Australia.
Getting Real About Australian Expatriates Residency Rules
For Australian expatriates, the insurance you need depends in part on how long you're out of the country. This is because Medicare coverage is contingent on residency in Australia. Depending on your expected timeline, you'll need either short-term travel health insurance or long-term replacement coverage.
There's another good reason to sort out the "Am I still an Australian resident?" question. If you're technically still a resident, you are still required to pay your Medicare levy on your annual tax bill. If you really are not a resident anymore, it's best to update your tax status accordingly. However, if you do commit to living overseas full time, remember that you're eligible to use Medicare-related services on your visits home for the first 5 years.
Australians Moving Abroad: Be Prepared for Anything
The Australian Medicare system is extremely comprehensive in the services it includes. Medicare programs include cancer screening protocols and various kinds of financial and social support for those with special health care needs. Public health programs like vaccination campaigns, community outreach, and support for seniors affect the lives of most Australians. When considering the kind of replacement health care you need, think beyond emergency medical support. Take into account the number of non-urgent services you use on a weekly or monthly basis without even realizing it. You'll want the best possible support to continue receiving the high level of care you're used to at home.
If you are looking for a global medical plan to cover you as an expat or international citizen living in Australia, or anywhere in the world, visit International Health Insurance or you can Compare Global Medical Plans.
Related Articles: