Seven Corners insurance plans include travel medical and trip protection plans for international travelers. Their plans offer flexible limits and your choice of deductible. Plans are well suited for families, students, seniors, missionaries, and business travelers.
Travel Medical Insurance
Your health insurance at home may not cover you when you travel out of the country. That could mean you are left footing the bill if you get sick or hurt. Also, many medical providers in foreign countries require you to pay for services upfront before they'll treat you. Seven Corner's Travel Medical Plan, Liaison Travel Plus, is a good fit if you are looking for COVID-19 coverage.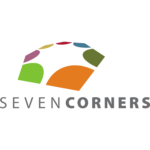 COVID-19 coverage outside your home country
Comprehensive medical coverage from 5 days to 1 year
Your choice of medical maximum and deductible options
An extensive worldwide network of providers
Plan Details
|
Apply Online
|
View Brochure
Trip Cancellation Insurance
There's a lot of things that can disrupt the trip of your dreams. The Seven Corners trip cancellation plan makes dealing with those disruptions much easier. This plan is only available to US citizens.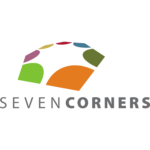 Comprehensive trip protection for U.S. residents traveling abroad.
Optional rental car collision coverage available.
Optional Cancel for Any Reason coverage available (if eligible).
Plan Details
|
View Brochure
Seven Corners Insurance Reviews
Seven Corners offers a wide variety of travel insurance plans for international travelers worldwide. Their options offer a variety of travel insurance and emergency medical benefits, flexible limits, and your choice of deductible. The company has been offering international medical insurance for years. They have a wide variety of products perfect for short- and long-term international travel. They also provide a number of highly comprehensive package travel insurance plans with their RoundTrip products.