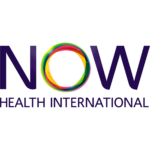 Now Health puts their customers first; therefore, you will receive fast service from people who respect your time. Now Health has in-house multilingual service teams located around the world, ready to help whenever you need it. Requesting an online quote is pain-free and only takes a few minutes. Their website is easy to maneuver and full of tips and tricks. You can find user guides, expat guides, informational videos, and other useful links to help you find the best coverage that suits you.
My Portfolio For Now Health Customers
After you purchase your coverage, you may log on to My Portfolio to help keep track of your international health insurance plan. You can access My Portfolio online or download the Now Health International app, which enables you to access your plan anywhere in the world, any time. When you log on, the Welcome page shows your plan number, renewal date, and your basic claims information. The "About Me" page is easy to use and allows you to update your personal information and contact details when necessary. Lastly, My Portfolio allows you to review your benefits and track and submit claims.
Now Health Claims Service
Members can use Now Health's secure online portfolio to submit claims, in addition to filing claims via their Mobile App–making it easier for members to manage their claims, anytime, anywhere. Now Health takes their commitment to process claims within five working days seriously, which is why their members can also use the online portfolio to track claims in real-time and see when payments have been made.
Now Health International's Emergency Service
The Now Health customer service team is on hand 24/7 to help customers access the best care available at any time of the day. No matter where you are in the world, you may call any emergency number (offered below) in the event of a medical emergency. To help save time, Now Health recommends that you save one of the emergency contacts in your phone before traveling.
Now Health International Emergency Phone Numbers
Miami 1-866-902-7775
Toronto 1-866-902-7775
Ecuador 1-800-612-3841
Shanghai +(86) 400 077 7600/ +(86) 21 6156 0914
Beijing +(86) 400 077 7600/ +(86) 21 6156 0914