How Much Do You Really Know About the Canadian Health Care System?
In 2004, the Canadian Broadcasting Corporation launched a television program called "The Greatest Canadian." Viewers from coast to coast weighed in who they felt was the greatest Canadian in a two-step voting process. Prime Ministers, athletes, and inventors jockeyed for position. But in the end, the distinction of first place went to Tommy Douglas who introduced Canada's first single-payer, universal health care program during his tenure as premier of Saskatchewan. Today, he is known as the father of Canadian Medicare. Given how proud Canadians are of their health care system, it isn't surprising that Douglas is so revered. The Canadian health care system has evolved dramatically since Douglas revealed his vision for Saskatchewan. And it isn't always easy for visitors to understand. Here is an overview to give you a better sense of the Canadian Health Care System.
Health Care in Canada – a Local Affair
The first thing to know about the Canadian health care system is that there is no Canadian health care system! That is to say, health care in Canada is primarily funded and administered by each province and territory. There are 13 in total in Canada. This ensures that regional concerns can be prioritized. A large northern territory like Yukon will have different health concerns compared to a small southern province like Prince Edward Island. However, guidelines and standards are set by the federal government. They ensure that a consistent level of care exists across the country.
The most significant of those guidelines is the 1984 Canada Health Act. The Canada Health Act affirms five founding principles.
Canadian Health Care Principles
public administration on a non-profit basis by a public authority;
comprehensiveness – provincial health plans must ensure all services that are medically necessary;
universality – a guarantee that all residents in Canada must have access to public healthcare and insured services on uniform terms and conditions;
portability – residents must be covered while temporarily absent from their province of residence or from Canada; and
accessibility – insured persons must have reasonable and uniform access to insured health services, free of financial or other barriers.
Is Canadian Health Care Free?
It all sounds rather dry and bureaucratic. Yet the result is one of the highest standards of health care in the world. It is paid for through taxation and public funds and available to all Canadians at no out of pocket cost. Everything from midwifery, rehabilitation, surgery, and pediatrics is included.
Who Is Eligible for Canadian Universal Health Care
While the principles of Canadian health care are much admired, they're designed only for Canadians and permanent residents. Tourists or other short-term visitors to Canada have to pay out of pocket for medical care. For Canadians, the primary requirement for coverage is residency status. In Ontario, for instance, applicants must reside in their province for 153 of the previous 183 days. Thus, if you're a Canadian experiencing expat life in another country, you aren't automatically eligible for health care coverage until quite some time after your return.
Private vs Public Care in Canada
In general, health care across Canada is publically funded and privately delivered. Canadians can choose any primary caregiver they want. Their visits are billed directly to the government. Specialist visits are arranged by primary caregivers. They take place both in private offices and public facilities like hospitals and clinics. Hospitals are nearly always not-for-profit, though non-essential services like cosmetic surgery are provided in private, for-profit centers. 
Canadian municipalities administer their own public health care programs and campaigns. This includes everything from vaccination awareness campaigns, childhood recreation programs, needle exchange centers for safer drug use, and breastfeeding drop-in centers. Programs can vary significantly from one city to the next. They reflect local concerns, city council spending priorities, and changing demographics. Municipal public health programs generally aren't taken into account when Canadians discuss their health care system. They are thought of more as municipal services but they still make important contributions to Canadians' health and quality of life.
Health Care for Foreigners and Expatriates in Canada
International citizens living in Canada are not eligible for local coverage, at least initially. Once you have established residency you may apply to be covered under a local plan. However, that plan may be limited in that you will only be covered locally (not outside of Canada). Most Canadians buy private medical insurance to provide access to private hospitals or hospitals in the United States. As an international citizen in Canada, we recommend you consider a Global Health Insurance Plan to cover you in Canada and Worldwide. Some options:
Related:
Insurance for Expatriates Living in Canada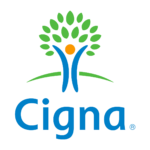 The flexibility to tailor a plan to suit your individual needs
Access to Cigna Global's network of trusted hospitals, clinics, and doctors
The convenience and confidence of 24/7/365 customer service
Plan Details
|
View Brochure
Insurance for US Citizens Living in Canada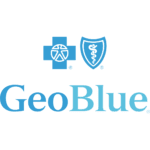 Premium Benefits, Coverage and Service
Define your deductible and prescription benefits
For Foreigners in the US or US Citizens Abroad
Plan Details
|
View Brochure
Travel Insurance for Visitors to Canada
If you are visiting Canada for a trip of less than one year, we would recommend a less comprehensive travel medical plan.
Pros and Cons: Challenges for the Canadian Healthcare System
Chances are, if you turn on the news in Canada, you'll see a story related to health care. The Canadian system has many challenges, despite its excellent reputation. One of those problems is the inequality of care between urban and rural areas. Another is the lack of resources for Indigenous Canadians. Still another set of challenges is set in administrative problems, from long wait times in hospitals to a lack of specialists in certain regions. Supplemental private health care insurance is depended upon to make up a lack of public coverage for dental care and pharmaceutical care.
Chatting with Canadians…
Despite these challenges, Canadians remain loyal to their health care system – and to Douglas' legacy. Canadians bristle if their system comes under criticism from outsiders (though they reserve the right to complain enthusiastically with their neighbors!) In particular, the American model of health care baffles many Canadians. This can lead to unexpected political debate for unsuspecting travelers! However, inquiries about leaders like Douglas, questions about new health care initiatives, or gentle probes about what they could be improved will be met with enthusiasm. It's a great way to learn more about Canadians and Canadian health care – without having to be a patient!
Health Insurance in Other Countries
Related: