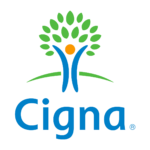 The Cigna Global Network of more than 1 million international hospitals and doctors, including 250,000 participating health care professionals, helps enable them to offer individuals working outside of their home country extensive access to global health coverage. This wide-ranging global network expands across approximately 205 countries and jurisdictions.
Cigna's Network – Areas of Cover
Cigna Global Health Insurance Plan offers two areas of cover – Worldwide including USA and Worldwide excluding the USA. If you choose Worldwide including the USA, you can receive treatment anywhere in the world. If you choose Worldwide excluding the USA, you can receive treatment anywhere except in the USA.
If prior approval is obtained, but you decide to receive treatment at a hospital, doctor or clinic which is not part of the Cigna network, they will reduce any amount which they will pay by 20%. Cigna realizes that there may be occasions when it is not reasonably possible for treatment to be provided by a Cigna international network hospital, doctor or clinic. In these cases, they will not apply any reduction to the payments.
Out of Area Emergency Cover
For additional peace of mind, all of their plans include emergency short-term medical coverage when you are visiting a location outside of your selected area of coverage. So if you purchase the Worldwide excluding USA option, you will still be covered for emergency treatment on an Inpatient or Day patient basis, or outpatient basis (if the International Outpatient additional coverage option has been purchased under your policy) during temporary business or holiday trips to the USA. Coverage is limited to a maximum period of 3 weeks per trip and a maximum of 60 days per period of cover for all trips combined. Please read your policy documentation for the full terms and conditions relating to this benefit.
Getting Treatment in the Cigna Global Network
When you need treatment, call the Cigna Customer Care Team at +44 (0) 1475 788182 or from the U.S. at 800 835 7677.
Cigna will help you to find the most appropriate hospital, clinic or doctor near you, and arrange, wherever possible, to pay them directly (less any deductibles you may have chosen). Saving you the time and hassle of paying for it yourself and claiming back from them later.
Your healthcare provider will usually send their invoice straight to Cigna. However, sometimes they'll invoice you after treatment. On these occasions, simply send your invoice and claim form to them, and they'll pay them directly, less any deductibles.
Finding the Nearest International Hospital, Clinic or Doctor that Works with Cigna Global
Log into your online Customer Area and search the Cigna Global network of international hospitals, clinics, and doctors. Simply type in your zip code, specify the distance you are willing to travel, and it will list the medical experts within your area. Alternatively, call the Cigna Customer Care Team.
Find Top Hospitals by Country: Hospitals in Australia, Hospitals in Brazil, Hospitals in Canada, Hospitals in France, Hospitals in Germany, Hospitals in Israel, Hospitals in Italy, Hospitals in Mexico, Hospitals in the Philippines, The Best Hospitals in the UK for Visitors