Travel Medical Insurance Plan

We realize that traveling abroad can be an exciting experience. We also know that anything can happen while you're away from home – whether visiting short-term or living abroad indefinitely. It's important to be prepared for any unexpected illness, injury, or medical emergency. In collaboration with International Citizens Insurance and Seven Corners, Sister Cities International has created this page to offer a range of international insurance plans to keep you and your members healthy and safe while traveling abroad.
Travel Medical Plan for Sister Cities Members
Travel Medical Insurance will cover you if you get sick or injured while traveling abroad when traveling abroad.
The Best Health Insurance Plans for Travelers Include:
Freedom to seek treatment with a hospital or doctor of your choice
Maximum Limits from $50,000 to $2,000,000
24/7 access to an emergency assistance medical hotline to speak with medical experts
Deductible options from $0 to $2,500
Renewable up to 24 months
Travel delay and baggage delay benefits
Universal Rx pharmacy discount savings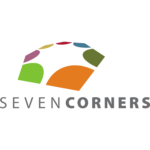 Comprehensive medical coverage with benefits up to $5,000,000.
COVID-19 coverage that extends up to your medical maximum.
Emergency Medical Evacuation protection up to $500,000.
Travel Insurance for Older Travelers
For travelers older than 60 years old, there are some variations in coverage, price, and benefits that you should be aware of. For that purpose, we have created an overview of various plans for older travelers.
Trip Cancellation Insurance for Sister Cities Members
We have created some additional options if you want to purchase Trip Insurance. Trip Cancellation plans insure your trip's cost should you be unable to travel, plus they offer the added benefits of travel medical coverage.
Trip Cancellation for US Citizens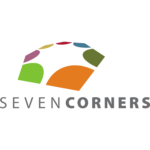 Comprehensive trip protection for U.S. residents traveling abroad.
Optional rental car collision coverage available.
Optional Cancel for Any Reason coverage available (if eligible).
Seven Corners Trip Protection : PDF Brochure | Quote / Buy: Seven Corners Trip Protection Basic
About Seven Corners
Seven Corners is an industry leader in travel insurance and trip cancellation insurance policies. They offer various programs, outstanding customer service, understandable and affordable policies, a network of thousands of international doctors and hospitals, and 24/7 emergency assistance to travelers. Their comprehensive travel medical insurance programs protect international travelers from the high costs and inconveniences of hospitalizations, surgeries, doctor visits, prescriptions, medical evacuations, political evacuations, trip cancellations or disruptions, airline bankruptcies, lost luggage, and return of remains.
About International Citizens Insurance
Our mission is to educate consumers on the value of global medical and travel insurance while providing resources to research, compare, and purchase plans for their relocation abroad or international trip. We work with expatriates, corporate HR, volunteer groups, travel companies, international employees, expatriates, missionaries, and anyone traveling throughout the world. Run by world international health insurance and expatriate insurance experts, we are ideally placed to assist you with your international insurance needs no matter where you are located worldwide.