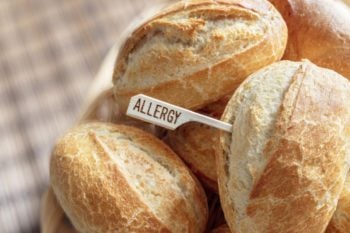 Are you allergic to any foods? Or do you have bad reactions like intestinal distress, migraines, or emotional symptoms? If so, you probably have systems for avoiding those foods in your home country. But going abroad means facing new challenges. Foods may be labeled in a less familiar language, or countries may not be required to label foods in the same way. You may encounter unfamiliar foods and restaurants with less awareness of food sensitivities. But living overseas or traveling with food allergies is possible – it just requires proper planning.
Below, you'll learn how to travel with food allergies and keep yourself safe, no matter where you are going. And if you're looking for food allergy travel insurance, you'll also find recommendations for plans that will cover your condition.
Flying With Food Allergies
Preparation for flying with food allergies begins long before your flight. If you are planning to take a train, you'll find much of the below advice applicable. Certain things, such as traveling with an auto-injector, are much simpler via train.
How to Fly With an Epinephrine Auto-Injector
If you use an epinephrine auto-injector when you have an allergen reaction, it's important to bring documentation with you to ensure you can take it onto the plane. Bring a letter from your doctor documenting your food allergy that attests that you require the injector. 
When you go through security screening, inform the security officer that you are carrying medically necessary liquid. You will need to bring the injector in its packaging with a label from the pharmacy. Be ready to show this at any security checkpoint.
Protect Yourself In-Flight From Allergens
Some airlines are more considerate of people with food allergies than others. Certain airlines will remove common allergens (such as peanuts) from food service if you notify the reservation agent when you book your flight. However, most airlines cannot prevent passengers from bringing your allergen on board. Read your airline's food allergy policy before booking.
Bring moist disinfectant wipes with you and wipe down any surface that you are going to come into contact with, especially tray tables. Many planes do not get full wipe-downs between flights, and the previous passenger may have left pieces of your allergen behind. If you want extra time to clean your space, ask the gate attendant if you can pre-board to do so.
You may also want to bring a bandanna or scarf to use as a tablecloth to provide an additional barrier between yourself and the tray table. If your allergies are especially severe, try carrying a sheet to cover your seat, so you do not have to risk contact. Do not rely on an airplane blanket, as these are often not cleaned between flights. Your best chance of a clean plane is the first flight of the day, as most planes get a deeper cleaning overnight.
While you can request an allergen-free meal, airlines frequently have last-minute replacements. Therefore, you may find that your meal did not make it onto the plane. If you want to make sure you have an allergen-free meal, it is best to bring your own food. Make sure it complies with airline rules if you are packing it at home – soup, for example, won't make it through security.
Nut, гайка, ถั่ว, ընկույզ, البندق: How to Identify Your Allergen (Even if You Don't Speak the Language)
If you are traveling abroad with food allergies, the first thing to do is to learn the name of the allergen in the country you're visiting. If you aren't familiar with the local script, you may not be able to read it on a menu. But by learning to say the word, you will be able to name the food you are allergic to.
Don't Assume the Name is the Same Because They Speak English
While you may speak the language of the country you are traveling to, foods may still go by different names. If you're an Australian allergic to capsicum that travels to the U.K. or USA, for example, the food you are allergic to is called a "pepper." (It's the same name that is used for peppercorns, which can lead to some confusion.)
Here are just a few examples of foods that have very different names in different English-speaking countries:
A U.S. or Australian eggplant is a U.K. aubergine.

A U.S. or Australian zucchini is a U.K. courgette.

A New Zealand yam is a U.S. oca.

A New Zealand kūmara may be called a yam or a sweet potato in the USA.

An American butternut squash is called a pumpkin in Australia and New Zealand.

The herb called cilantro in the U.S. is known as coriander in the U.K. and Australia.
Food Allergen Labeling
Different countries have different rules around which allergens they prominently label.
If you are allergic to certain food additives, be aware that in many countries these are listed not by name but by an international code number. If you have an allergy to a common food such as corn, you will want to have the code index available for cross-reference.
Apps for Translating Menus and Labels (Even in a Foreign Script)
The Google Translate or Microsoft Translator app can translate menus, labels and other text on the fly. Simply put the app in camera mode. When you view the menu or label through the camera, it will overlay the translated text. This can be especially helpful if you are trying to read a type of writing that is unfamiliar to you, such as Chinese, Thai, Ge'ez or Armenian.
Food Allergy Cards for International Travel
Food allergy chef cards are a great way to explain your dietary restrictions when you don't speak the language. You can provide these cards to wait staff to communicate your needs. Food Allergy Research and Education (FARE) has free food allergy card templates for top allergies in ten common languages, including Chinese, German, Spanish and Dutch. Allergy & Anaphylaxis Australia (A&AA) also has free allergy chef card templates in 20 languages including Thai, Fijian, Arabic, Portuguese and Hindi.
If your allergy is less common, the language is not on one of the lists above, or you would like a more durable card, these can be purchased online. Two of the top companies are Equal Eats and SelectWisely.
Can I Get Food Allergy Travel Insurance?
All travel policies consider a food allergy a pre-existing condition. It is considered a chronic illness that you were diagnosed with before you bought the policy. But there are some travel policies that will cover pre-existing conditions. This means they will cover you if you have to receive emergency treatment for a food allergy. 
Some policies say they will cover "acute onset of a pre-existing condition." Unfortunately, if you accidentally eat a food you are allergic to, it is generally not considered an "acute onset." But a travel insurance plan that covers pre-existing conditions will cover your food allergies. 
Best Food Allergy Travel Insurance
The Seven Corners Trip Protection plan covers food allergy reactions under their Pre-Existing Condition Medical Waiver. You must buy the plan within 20 days of your initial trip payment or deposit. If you make any changes to your trip, you must update your coverage within 15 days of paying the travel supplier for those changes. You must also be medically able to travel when you buy the plan.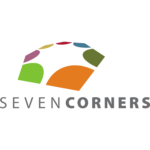 Comprehensive trip protection for U.S. residents traveling abroad.
Optional rental car collision coverage available.
Optional Cancel for Any Reason coverage available (if eligible).
If you have primary health insurance in the USA, GeoBlue Voyager Choice will cover a food allergy incident as a pre-existing condition.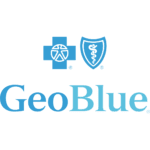 For U.S. citizens up to age 95
Coverage for COVID and pre-existing conditions
24/7/365 service and assistance
Plan Details
|
View Brochure
You Can Still See the World if You Have Food Allergies
Many people have successfully traveled around the world with food allergies without one incident. All it takes is a certain amount of planning and forethought. In some instances, you may find that your allergen is less prevalent in the place you are traveling to than in your home country. With just a few precautions, you can see the world safely.
Related Articles: