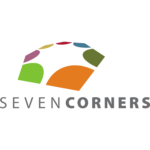 The way beneficiaries locate Seven Corners insurance providers differs whether you are inside or outside of the U.S. Follow the instructions below to locate the Seven Corners provider nearest you.
If you have trouble, we've also included the Seven Corners insurance contact number below.
Seven Corners PPO Network in the U.S.
Look at the insurance ID card you were issued when you bought your policy.
If your insurance card has the UnitedHealthcare logo, click here
If your insurance card shows the MultiPlan logo, click here
When you call or visit a healthcare provider in the U.S. it is important for you to say:
"My healthcare coverage uses the UnitedHealthcare Network or Multiplan PPO Network and I found your name in the directory."
DO NOT SAY: "I have Seven Corners' Insurance" or "I use Seven Corners' Network" or "I have Liaison Travel insurance." Providers WILL NOT recognize this language and your coverage might not be accepted.
Seven Corners Providers Outside the U.S.
If you need help finding a medical provider, visit wellabroad.com to use Seven Corners' International Network. You will find a summary of the provider's services and the payment options they offer. Not all providers will bill directly to Seven Corners, so review the Provider Type to make sure you understand how billing will be handled.
Seven Corners Insurance Contact Number
Call toll-free inside the U.S.: 1-800-690-6295
Call collect outside of the U.S.: 317-818-2808 (Collect)