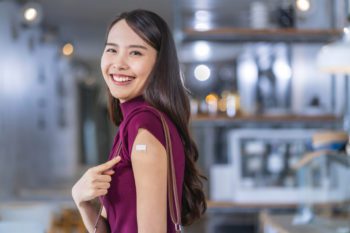 You're ready to see the world. You also want to stay healthy while you do it, and to be a responsible traveler. This article shares nine immunizations required or recommended for travel abroad, and guidelines to research and plan your vaccinations.
Immunization before travel protects your own health and your investment in your trip. Expert travelers know that nothing ruins time at a special destination like getting sick. Immunization also protects you against diseases with long-term health consequences, like polio or encephalitis.
That is why, since 1944, international travelers have needed immunizations for travel. The goal then and now is to promote public health and reduce the spread of diseases. After 2021, many countries updated their visa and visitor requirements to require immunization against COVID-19.  Read on to learn about immunization and travel today.
Related: Travel Insurance Requirements Keep Changing – Here are the Latest Mandates
The #1 Travel Immunization Is COVID-19 Immunization
Many countries now require COVID-19 immunizations for non-citizens and visitors to travel and visit.
Each country has its own specific requirements. Check to see what your destination requires. For a good example of this type of travel requirement, see the United States COVID-19 vaccine requirements for international travelers and the COVID-19 negative test requirement to enter the United States.
How do you find out what you need for your own trip? First, check your specific destination and the airline you are using. If your destination requires COVID-19 immunization, check the types of COVID-19 vaccine your destination accepts. Some countries approve specific COVID-19 vaccines: others approve nearly all COVID-19 vaccinations. Increasingly, countries and cruise lines are requiring that visitors have COVID-19 booster vaccines, too.
Next, find out who needs to see or have your proof of COVID-19 immunization for travel. You may need to provide proof of immunization to your airline to book travel and board flights. Customs may ask you for proof when you are traveling. At your destination, you may need to show proof of immunization again to enter restaurants or lodging.
Travelers not vaccinated against COVID-19 are allowed to enter some international destinations. But depending on the country's rules they may incur additional expenses and delays in travel. In many cases, they must pay for COVID-19 tests and may be required to spend time in quarantine.
Best Travel Insurance With COVID-19 Coverage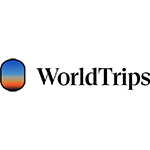 COVID-19 coverage outside your home country
Choose between the basic and more extensive coverage
Meets Schengen visa insurance requirements
24/7 worldwide travel and emergency medical assistance
Plan Details
|
View Brochure
|
Apply Online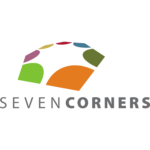 Comprehensive medical coverage with benefits up to $5,000,000.
COVID-19 coverage that extends up to your medical maximum.
Emergency Medical Evacuation protection up to $500,000.
Your Destination May Require Yellow Fever Immunization
Yellow fever is a disease transmitted by mosquitos that is endemic in parts of Africa and Central and South America. Over 60 countries have standards around yellow fever immunization for travelers. If you are traveling to or transiting through countries where yellow fever is present, get immunized against yellow fever before you go. Many countries will refuse entry if you have traveled through a yellow fever risk country and you do not have a valid yellow fever vaccination certificate. Learn more about countries with travel requirements for yellow fever immunization from the World Health Organization.
Get Up to Date with Routine Immunizations Before Travel
To reduce your risk of unexpected illness, many medical authorities recommend routine immunizations for travel. Both the World Health Organization and the United States Center for Disease Control (CDC) recommend that travelers are up to date with routine immunizations. These include:
Diphtheria-Tetanus-Pertussis (whooping cough)
Influenza
Measles-Mumps-Rubella (MMR)
Tetanus
Typhoid Fever
Polio
As of 2022, polio was reappearing in more countries. The CDC has travel advisories around polio, recommending polio immunizations for high-risk destinations. India requires visitors coming from countries with endemic polio to have a current oral polio vaccine. Long-term visitors to Pakistan, visiting four weeks or longer, must provide proof of polio immunization to leave Pakistan.
Some Destinations Call for Additional Immunizations
Some countries require or recommend that you have additional immunizations before you travel there. You may also want to safeguard yourself in remote locations with important selective vaccines.
If you plan to visit Saudi Arabia and see the global destination of Mecca, you must meet their meningitis immunization requirements. Meningococcal meningitis vaccines are also recommended for travel in many countries in sub-Saharan Africa.
Hepatitis A immunizations are recommended for most countries. Hepatitis B immunizations are recommended for many destinations in Asia and the Pacific, as well as Africa, South America and the Caribbean. These vaccines are usually three shots over a six-month period, so plan to get these well in advance.
Japanese encephalitis is an infection transmitted by mosquito bites. It causes a dangerous inflammation of the brain, and there is no cure for it. While the risk of a serious case of Japanese encephalitis is low, it is worthwhile getting vaccinated against it if you are visiting Asia, India, the South Pacific, and Australia.
Getting a rabies vaccine is worthwhile if you are traveling to have experiences with wild animals. Wildlife volunteers, and travelers who enjoy caving and spelunking, are at risk of rabies from animal bites or bat exposure in many locations.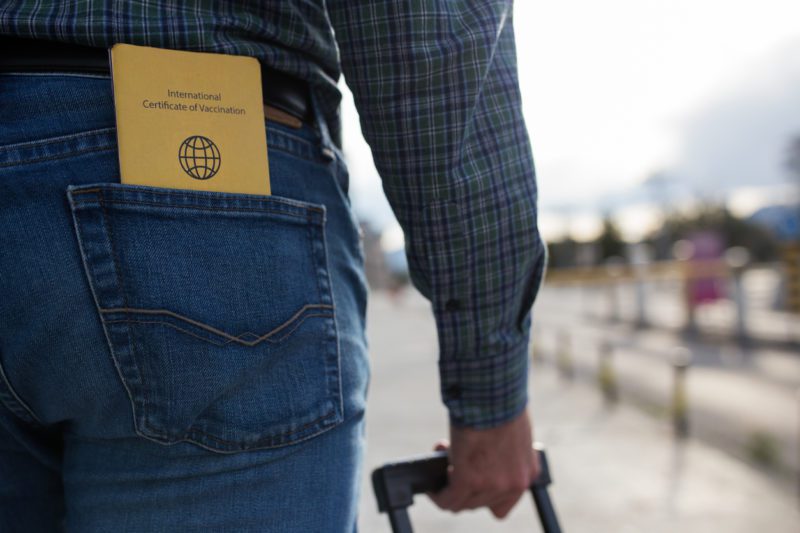 How to Provide Proof of Immunization for Travel
Doctors recommend getting most travel immunizations four to six weeks before you travel. This ensures that immunization takes effect. It also gives you time to get your proof of immunization for travel.
Many travel-related vaccines will be recorded in a signed printout called the International Certificate of Vaccine or Prophylaxis (ICVP). This distinctive yellow document records which immunizations you have received and when. It is most often used to record yellow fever vaccines. As of March 2022, the ICVP is not currently used for COVID-19 vaccination records.
Instead, for proof of COVID-19 immunization, you can provide one or more of the following. Ask your doctor or your country's medical authority to provide your COVID-19 proof of immunization. Often, there is a version for international travel. These can include:
An immunization certificate with a QR code
A digital pass on a phone app (United Kingdom National Health Service COVID pass, European Union Digital COVID certificate)
A printout of an authorized national immunization record or immunization certificate (United States CDC COVID-19 vaccination card).
If you are traveling with children, make sure they are up to date on their vaccines before they travel. You will be responsible for providing their proof of immunization at borders and transit points, along with their passports and tickets.
For convenience, while traveling internationally, you may want to try the IATA travel pass app. It's a convenient way to share your COVID-19 immunization with up to 59 airlines.
Does Insurance Cover Travel Immunizations?
Travel immunizations are not always covered by standard health insurance. But it is worth asking, because your insurance may cover some or all immunizations.
It's possible to get travel immunizations at a reasonable cost. Travel health clinics charge a premium to immunize you quickly. You can shop around for less expensive immunizations – your family doctor can help. They may even be able to provide some travel immunizations for free under public health policies.
Get Accurate Information for Your Destination
To confirm vaccination requirements for your destination, especially for COVID-19, go directly to official visa or immigration authorities. Each country has its own requirements. Your home country, countries you've visited, and countries where you have travel transfers all affect immunization requirements.
Many private websites claim to have vaccination information for travelers. But it is often incomplete, out of date, or echoes World Health Organization recommendations (which are not the same as visa requirements).
At this time, immunization requirements change often. Along with official immigration websites, here are reliable sources with information on immunizations needed for travel: