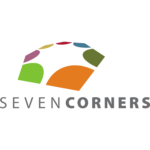 Liaison Elite provides coverage as outlined in this program summary for individuals while traveling outside of their Home Country. Home Country is defined as – The country where an Insured Person(s) has his/her true, fixed and permanent home and principal establishment.
Eligible individuals may also purchase coverage for their eligible dependents. An Eligible Spouse shall be defined as the Primary Insured's legal spouse. An Eligible Dependent Child shall mean the Primary Insured Person's unmarried Children over fourteen (14) days and under nineteen (19) years of age.
It is the Insured Person's responsibility to maintain all records regarding travel history, age and provide any documents to the Administrator, which would verify Liaison Elite eligibility requirements.
Period of Coverage: The minimum Period of Coverage under Liaison Elite plan is five (5) days, maximum Period of Coverage is three hundred and sixty-four (364) days. Coverage can be purchased in daily periods by paying the appropriate plan cost.
Effective Date of Coverage begins at 12:01 AM North American Eastern Time on the latest of the following dates:
The date and time the Company receives a completed application and plan cost for the Period of Coverage; or
The Effective Date requested on the application; or
The moment You depart Your Home Country; or
12:01 AM North American Eastern Time on the day following the date the Underwriter approves the application.
Expiration Date of Coverage terminates on the earlier of the following:
Your return to Your Home Country (except as provided under the Home Country Coverage); or
The expiration of three hundred and sixty-four (364) days from the Effective Date of Coverage; or
The date shown on the ID card; or
The end of the period for which plan cost has been paid; or
The date You fail to be considered an Eligible Person; or
The Maximum Benefit amount has been paid.
Continuing Coverage (when applicable)
A continuation of coverage option is available to You if Your initial Period of Coverage is less than three hundred and sixty-four (364) days. If You must extend Your trip beyond Your initial Period of Coverage, You may extend Your Period of Coverage but may not exceed three hundred and sixty-four (364) days in total from Your original effective date. Your original effective date will be used to calculate Your Deductible and Coinsurance and to determine any Pre-existing conditions. Please note that a new certificate or certificate number will not be issued. The original certificate's expiration date will be extended to the new expiration date You have requested, not to exceed three hundred and sixty-four (364) days in total from Your effective date. Prior to Your expiration date, Seven Corners will send a renewal notice to your e-mail address, providing you with the opportunity to extend coverage. A $5.00 Administrative Fee will be included on each renewal period. Renewals, if offered by the Underwriter, will be subject to the definitions, benefits, conditions, in force at the time of each renewal.
If you have a question about your Liaison Elite eligibility, you can create a quick quote or contact us and ask.