Customers Average Rating of Seven Corners Insurance Plans: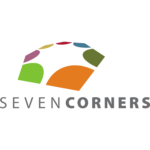 Seven Corners has specialized in international travel insurance for over 20 years. They offer a variety of plans perfect for short- and long-term international trips. Their plans offer flexible limits and choice of deductible. Specialized plans are available for travelers, visitors, students & faculty, seniors, and outdoor enthusiasts.
Seven Corners, Inc.
Seven Corners is one of the most experienced travel medical insurance, trip insurance, and international specialty benefit management companies. Since 1993, they have provided protection and professional assistance services to hundreds of thousands of international travelers – including U.S. citizens traveling overseas and foreign nationals traveling to the United States.
Seven Corners insurance is known as a premier "managing general underwriter," performing all facets of the international business. Seven Corners also provides the same services to large groups and government agencies on their "administrative services only" basis.
The company has built its proprietary network of doctors and hospitals throughout the world. This ongoing process of contacting and evaluating medical providers enables Seven Corners to direct their clients to the most appropriate care worldwide.
Seven Corners Customer Service and Claims
Seven Corners provides 24-hour worldwide assistance services to their members through their own Assistance Division. From finding an English speaking doctor in a remote country to organizing an emergency evacuation, Seven Corners Assist is ready to aid their clients no matter where in the world they may be located.
Seven Corners provides all customer service functions, from answering customer questions to sending ID Cards and claim forms. The company processes millions of dollars in premium every year.
The company services and mediates all of their client's medical claims. Similar organizations choose to outsource this function, thus removing themselves from the needs of their clients.
Buying a Seven Corners insurance Plan
The Seven Corners insurance online quote, purchase, and client support systems are second to none within the industry. From performing an insurance quote to searching for medical providers worldwide, they provide their clients with the interactive features they need to have a safe trip.
Over the course of their 20 years in business, Seven Corners' clients have included hundreds of thousands of worldwide travelers, international insurance companies, agencies of the U.S. government including the State Department, global corporations, and even foreign governments.
Seven Corners is a member of the U.S. Travel Insurance Association (UStiA) and is a certified General Services Administration (GSA) contract, provider. Seven Corners is a licensed Third Party Administrator (TPA) as required in certain jurisdictions of the United States. They are currently pursuing an SSAE 16 Type II compliant designation. The company is privately held and strategically headquartered just north of Indianapolis in Carmel, Indiana.
Featured Seven Corners Travel Insurance Plans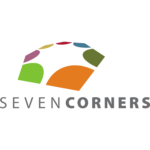 COVID-19 coverage outside your home country
Comprehensive medical coverage from 5 days to 1 year
Your choice of medical maximum and deductible options
An extensive worldwide network of providers
Plan Details
|
Apply Online
|
View Brochure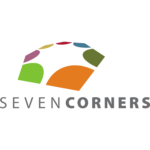 Comprehensive trip protection for U.S. residents traveling abroad.
Optional rental car collision coverage available.
Optional Cancel for Any Reason coverage available (if eligible).
Plan Details
|
View Brochure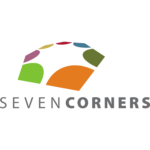 Trip protection for non-U.S. residents traveling up to 30 days.
$100,000 personal liability benefit.
24/7 multilingual travel assistance.
Plan Details
|
View Brochure
Related: If you need longer term, comprehensive coverage, buy an International Medical Insurance plan or find one of the best international health insurance companies.