Travel During Hurricanes and Typhoons in the South Pacific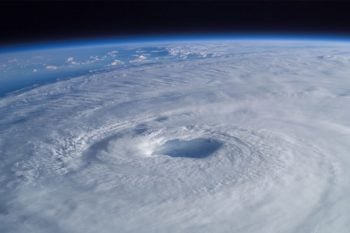 The U.S.  State Department alerts travelers to the South Pacific Tropical Cyclone Season, which begins November 1 and ends April. This South Pacific Travel Alert will expire on April.
The National Oceanic and Atmospheric Administration (NOAA) recommends that people living or traveling in regions prone to tropical storms and tropical cyclones, including Australia, Singapore and Thailand,  be prepared.  Minor tropical cyclones can develop into typhoons very quickly, limiting the time available for a safe evacuation. Inform family and friends of your whereabouts and remain in close contact with your tour operator, hotel staff, transportation providers (airlines, cruise lines, etc.), and local officials for evacuation instructions during a weather emergency. For further information about tropical cyclone preparedness, please visit our Travel During Hurricane and Typhoon Season article, or Tropical Season – Know Before You Go and Natural Disaster webpages, and NOAA's Tropical Cyclones Preparedness Guide.
For further information on tropical cyclone warnings in the South Pacific region, consult the Joint Typhoon Warning Center, the National Weather Service's Central Pacific Hurricane Center, the Government of Fiji's Regional Specialized Meteorological Center, or the Government of Australia's Bureau of Meteorology.
A tropical cyclone is a rapidly rotating storm system characterized by a low-pressure center, a closed low-level atmospheric circulation, strong winds, and a spiral arrangement of thunderstorms that produce heavy rain. Depending on its location and strength, a tropical cyclone is referred to by names such as hurricane, typhoon, tropical storm, cyclonic storm, tropical depression, and simply cyclone.
Trip Cancellation And Interruption
Purchasing a trip cancellation policy is never a bad idea when you are traveling during an unpredictable period of time like the South Pacific Tropical Cyclone Season. Trip cancellation insurance covers your non-refundable, prepaid trip cost if you are unable to take your trip due to a covered reason like weather or a natural disaster. You might also want to learn about trip insurance while traveling during hurricane season.