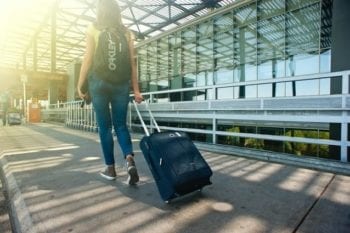 Why choose International Citizens Insurance as your insurance broker over others? Which aspects of our service make us stand above the competition? What are the advantages you will get from selecting our service?
Here are the top 6 ways expats and travelers like you can benefit from our assistance:
Learn More About Insurance

Researching about the insurance requirements of the destination you will visit can be taxing and confusing. You need to navigate the endless number of websites, blog posts, guides, and social media accounts to ascertain that the information you are getting is consistent across several sources. You will also have to make sure you are looking for reliable references.

We can take away all the anxiety in planning your move abroad or next international trip. By providing well-researched expat and travel resources, we are making it easier for you to prepare the requirements to ensure a safe and secure journey.

You can rely on our country guides to make it more convenient to evaluate insurance options for international travel.

We are constantly updating our library with useful resources and links that will help in managing your insurance. We are also open to suggestions about any information you want us to present on our website.

Save Time on Researching International Health Plans

International Citizens Insurance can be your one-stop shop for international insurance plans. Whether you are an expat planning to live abroad for quite some time or a jet setter who loves to tour the world, you will find all you need about international insurance on our website.

You can avoid doing multiple phone calls, spending hours in front of your computer searching for the most trustworthy insurers, calculating the expenses of getting insured, and studying foreign health insurance laws.

We can provide you with all the information you need, so you can eliminate the hassle of searching for the best international insurance suitable to your needs. We are working with several insurance companies to provide you with a variety of options to choose from.

Receive Expert Advice

Which one should you get for your next trip? Travel insurance, international health insurance, or expatriate insurance?

If you are going abroad for a week or two as a tourist, you will need travel insurance. Coverage on trip cancellation, baggage loss, and flight delays may be enough for your short-term adventure. You need an affordable yet sufficient insurance policy to cover the most common mishaps that can happen on your journey.

On the other hand, if you are an expat staying overseas for a year or more, you will need a more comprehensive international health insurance plan. When selecting a policy, the high cost and access to international health care must be heavily considered. Also, the benefits must provide sufficient cover in case something happens to you while living abroad. The insurance plan must also be renewable in case you want to or have to stay for a few more years.

Depending on the purpose of your travel, we will recommend the best international insurance plan that will work to your advantage.

We have a team of insurance experts who are well-versed in meeting the needs of nomads, expats, retirees, missionaries, and international employees. Our team members are also avid travelers, so rest assured we understand your travel concerns. We can share the wisdom we gained from our experience in traveling to different regions, applying for insurance, and claiming benefits.

Save yourself from dealing with unlicensed insurance agents. Look only for registered insurance brokers that have an excellent track record in managing international insurance plans.

We have been in the market for almost two decades, accumulating the appropriate knowledge and experience to best serve our clients. It is our job to provide you with exceptional and personalized support, so we can attend to your needs even in the most crucial times.

Discuss the Policies Thoroughly

Having no time to go through each clause written in the fine print even though it is a must before signing any policy can be devastating. But we cannot blame you for this because it is not unusual to get intimidated by the legal terms you will find there.

However, going the easy route by fully trusting your insurer without reading the terms presented can catch you off-guard in the future. You might get surprised with the fees, premiums, or limitations that you missed considering before you signed the insurance plan.

As your broker, we will take responsibility for helping you understand every piece of information available on the policy. We will make sure that you completely comprehend all the details in the document, including those found in the fine print before you sign it. In case there are things you do not understand, we will explain them thoroughly, along with the benefits and disadvantages of the deal.

Obtain the Best Rates for International Insurance Plans

Oftentimes, when you directly talk to an international insurance provider, you will end up spending more than your expected budget. Insurance agents will always try to upsell policies because they will benefit from selling a more expensive plan.

Things are different for us as your insurance broker.

We are partnered with the most trusted international insurance companies in the market. We can negotiate with each of them on your behalf to see which can give the most affordable and favorable rates suited to your financial capacity.

Letting us handle the assessment of your personal needs and budget helps us in thinking of the best way to serve your interests. Unlike insurance agents with commissions depending on how much they sell, we are paid a fixed rate by our partners.

So, regardless of the value of the accounts that we manage, we are still getting paid the same amount by insurance companies. The only thing on the line is our reputation as an international insurance broker which greatly depends on how we serve you as our client. Therefore, we put in our best effort to give you the best rates and discounts available.

Get Claims Assistance Faster

Have you tried contacting your insurance agent about a claim? Maybe you have but were told to wait for an indefinite period, assuring you that your concern has been forwarded to the insurance company.

This level of service is unacceptable, especially during emergencies wherein immediate action is required for things to proceed.

For instance, you get hospitalized during your stay in another country. The medical facility is requiring a huge amount of deposit that you currently do not have. Without payment, the institute will not proceed with the operation as per their policy.

We can help expedite a response from the insurer in these kinds of situations to make sure you receive the required medical attention the soonest time possible. Just give us a signal and we will assist, so you can focus on healing and recovery instead of worrying about whether your insurer will approve your claim or not.

We have a dedicated line to our insurance partners to make sure your requests are given high priority. As your broker, we will make sure that you receive pay-out in a fair and timely manner.
Final Thoughts on How International Citizens Insurance Can Help
International Citizens Insurance is the premier provider of a wide range of international insurance plans. We are experts in international insurance, providing the necessary coverage whether to individual, group, and corporate travelers.
What differentiates us from other service providers is the effort we give in identifying the best plan suited to your needs. Our job is to make your life easier and safer when traveling overseas.
Looking for insurance for your move abroad or next trip? Request a free quote from us today!
Related: