Travel Medical Insurance Plans for Cuba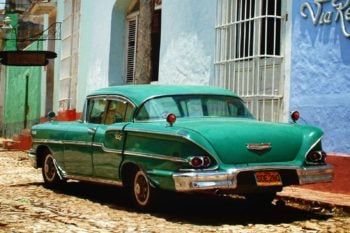 Following changes to the Cuban Assets Control Regulations that went into effect January 16, 2015, WorldTrips can now provide international travel medical coverage to clients traveling from the US to Cuba.
Cuba Travel Medical Insurance Plans:
Atlas Travel Medical Cover  |  Free Quote / Apply (US Citizens Only)
Patriot Travel Medical: Learn More  |  Free Quote / Apply (All Nationalities)
The Change in Policy for Travel to Cuba
The Office of Foreign Assets Control (OFAC) has issued a general license within the 12 categories of authorized travel, allowing those that qualify to travel insurance for trips to Cuba without having to apply for and receive individual authorization.
US Citizens Can Now Buy Travel Insurance for Trips to Cuba
You will now be able to access products for traveling to Cuba with the same high level of service and coverage you have come to expect from our Atlas Series. The broadest and most common category for travel from the US to Cuba is Family Travel, under which over 80% of travel to Cuba is authorized. Any US person that has a close relative living in Cuba can visit them without prior authorization under this general license. And now they can be protected while they visit the island.
The Atlas Travel quoting tool has already been updated and modified to allow for this type of travel coverage so that you can generate a free quote today. Should you have any questions or need assistance with your quote/enrollment process or travel under a different category, please contact us.
Cuba Travel Medical Insurance Plans:
Atlas Travel Medical Cover  |  Free Quote / Apply (US Citizens Only)
Patriot Travel Medical: Learn More  |  Free Quote / Apply (All Nationalities)