Best Hospitals in Costa Rica for Expats and Foreigners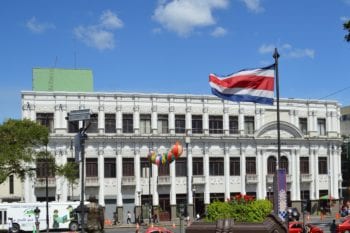 With its wide array of activities, beautiful beaches, and favorable cost of living, Costa Rica is popular with visitors and expats alike. Those who land in Costa Rica from abroad range from the young, eager to partake in the many activities, to retirees, looking forward to enjoying life by the beach at a cost within reach. But whether your trip to the land of "Pura Vida" is temporary or you plan something of a longer duration, it is important to be prepared if something goes wrong or if you need to take precautions to safeguard your health. From scheduling routine appointments to dealing with an unexpected emergency, this often means accessing the country's hospital system. You are likely wondering about the cost, whether or not Costa Rica's healthcare is up to standards and what kind of access you will have to services as you visit different parts of the country. Here is what you need to know about hospitals in Costa Rica to be sure you will have a great stay, no matter what happens.
Private Hospitals in Costa Rica Recommended to Visitors and Expatriates
Probably the most popular hospital for expats and medical tourists is the private hospital, Hospital CIMA, located just west of the city center in the capital. It is part of a group of international hospitals that is based in Texas and is the most popular with North Americans and English speakers. In San José, there is a private hospital named Hospital Clinica Biblica, which also has a great deal of English-speaking staff. In the Guadalupe suburb of San José is the Hospital la Catolica, which is well known for the friendliness and warmth of the staff, and is accessible by car or taxi from the center of the capital.
Hospital CIMA San José
Autop. Próspero Fernández,
San José, San Rafael, Costa Rica
Tel: + 506 2208 1000
Hospital Clínica Bíblica
Avenida 14, Calle 1 Y Central
San José, Costa Rica
Tel: + 506 2522 1000
WhatsApp: + 506 8529 2100
Hospital La Católica
San Antonio de Guadalupe
Goicoechea, Costa Rica
(in front of the Courts of Justice)
Tel: + 506 2246 3000
WhatsApp: + 506 8830 6765
Public Hospitals in Costa Rica by Location
While all of Costa Rica's private hospitals are in the San José area, as are the majority of public hospitals, unlike private hospitals, public ones are also equally spread out across the country. Here is a look at some of the options available in areas that are popular with visitors and expats. And remember, while the private hospitals in San José remain a popular choice with visitors, it is worth knowing the public hospital system so you can be sure of healthcare wherever you go in Costa Rica.
Limón Province Hospitals
Hospital Tony Facio Castro
In front of the ICE's main offices
Limón, Costa Rica
Tel: + 506 2758 2222
Hospital Guápiles
Av 7, Limón
Guápiles, Costa Rica
Tel: + 506 2710 6801
Puntarenas Province Hospitals
Hospital de Ciudad Neily
From the main entrance to Ciudad Neily 2 kilometers road to Paso Canoas, adjacent to the gas station
Puntarenas, Costa Rica
Tel: + 506 2785 9600
Golfito Hospital Manuel Mora Valverde
14, Puntarenas Province
Golfito, Costa Rica
Tel: + 506 2775 7800
Hospital Monseñor Víctor Manuel Sanabria Martínez
31, Provincia de Puntarenas
El Roble, Costa Rica
Tel: + 506 2630 8000
Alajuela Province Hospitals
San Rafael Hospital
Radial Francisco J. Orlich
Alajuela Province, Alajuela, Costa Rica
Tel: + 506 2436 1001
Hospital San Carlos
141, Barrio San Roque
Provincia de Alajuela, Cd Quesada, Costa Rica
Tel: + 506 2401 1200
Hospital Carlos Luis Valverde Vega
3GVJ+424, Provincia de Alajuela
San Ramón, Costa Rica
Tel: + 506 2456 9700
Cartago Province Hospitals
Hospital Max Peralta Jiménez
C. 2, Provincia de Cartago
Cartago, Costa Rica
Tel: + 506 2550 1999
William Allen Taylor Hospital
10, Cartago Province
Turrialba, Costa Rica
Tel: +506 2558 1300
Guanacaste Province Hospitals
Hospital La Anexión de Nicoya
Santa Lucía, Guanacaste Province
Nicoya, Costa Rica
Tel: + 506 2685 5066
Hospital Enrique Baltodano Briceño - Liberia
918, Moracia, Provincia de Guanacaste
Liberia, 50101, Costa Rica
Tel: + 506 2690 9700
Heredia Province Hospitals
San Vicente de Paúl Hospital (Hospital de Heredia)
700 m. sur del Estadio Eladio Rosabal Cordero
Heredia, Costa Rica
Tel: + 506 2562 8100
Best Health Insurance Plan for Expats in Costa Rica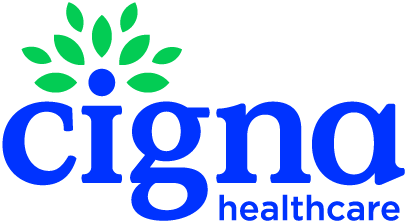 The flexibility to tailor a plan to suit your individual needs
Access to Cigna Global's trusted network of hospitals and doctors
The convenience and confidence of 24/7/365 customer service
Plan Details
|
View Brochure
Best Health Insurance Plan for US Citizens Living in Costa Rica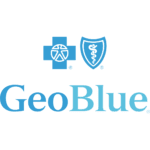 Premium Benefits, Coverage and Service
Define your deductible and prescription benefits
For Foreigners in the US or US citizens abroad
Plan Details
|
View Brochure
Are Hospitals in Costa Rica Good?
In the middle of the twentieth century, after a short but brutal civil war, the country decided to abolish the military and instead invest in the country's healthcare system. This means that Costa Rica has a very robust and quite well-funded public healthcare system. That being said, many visitors to Costa Rica opt to take advantage of the private hospitals. These are very well-regarded healthcare facilities, but there are only a small number of them, and in the more remote parts of the country or the tourist areas, there may be no access to private hospitals. However, whether you face an emergency injury or only seek to schedule a routine procedure, it is worth investigating the public option. This can save a great deal of time, money, and hassle not just in medical expenses, but in travel expenses as well. Any travel that requires emergency medical evacuation is billed directly to the patient to transport them to a private facility.
How Many Hospitals Are in Costa Rica?
There are only three private hospitals in Costa Rica, with a total of 223 beds. Meanwhile, in the public system, there are 30 hospitals, 16 of which are in the country's Central Valley region, as half of the population lives here. The three private hospitals are also located in this area. It is worth mentioning that for expats and visitors, the most favored locations in the country are on the coasts, and not necessarily an easy distance from the San Jose province. In addition to the 30 hospitals in the public system, which have 6,000 beds, there are an additional 500 clinics and about 1,000 "Equipos Basicos de Atencion Integral," which offer basic medical attention in remote areas.
It is a smart idea to make sure you have great health insurance before you arrive in Costa Rica!
Best Health Insurance in Costa Rica for Expats and Foreigners
What Is the Difference Between the Public and Private Hospital Systems?
Costa Rica's public hospital system is run by the country's public healthcare system, the Costa Rican Social Security System of CCSS, which is more commonly referred to as "Caja." The public hospital system offers strong medical services; however, the hospital settings and waiting rooms might be more chaotic than what visitors from other countries are accustomed to. Additionally, non-Spanish speakers may find some difficulties navigating the system. It's a good idea to begin brushing up on your Spanish if you plan to use the Caja system. Otherwise, you should bring someone who can act as a translator if you're not up to speed on Spanish words for body parts or other words you may need to describe your condition.
On the other hand, the private system's hospitals are designed to cater to people looking for the hospital experience they have "back home." English speakers will not have to worry about major language barriers. These hospitals are more expensive but are very popular with visitors and expats. Visitors from the United States will often visit Costa Rica because costs are lower than the medical expenses in the U.S., even with insurance. Costa Rica is known for its world-class healthcare, amongst the best in Latin America. The private hospitals take a range of insurances, and if you are planning to spend time in the country, it is a good idea to make sure you are covered. While expenses are lower than healthcare costs in the United States, private hospitals in Costa Rica have costs that are still high. They can easily range in the thousands of dollars for more major procedures and routine surgeries.
Find more International Hospitals and healthcare options in popular Expat countries: Hospitals in France, Hospitals in China, Hospitals in Canada, Hospitals in Australia, Hospitals in Italy, Hospitals in Mexico, Hospitals in Thailand, Hospitals in Philippines, Hospitals in the USA
Related: