Health and Travel Insurance for Groups, Corporations, and Non-Profits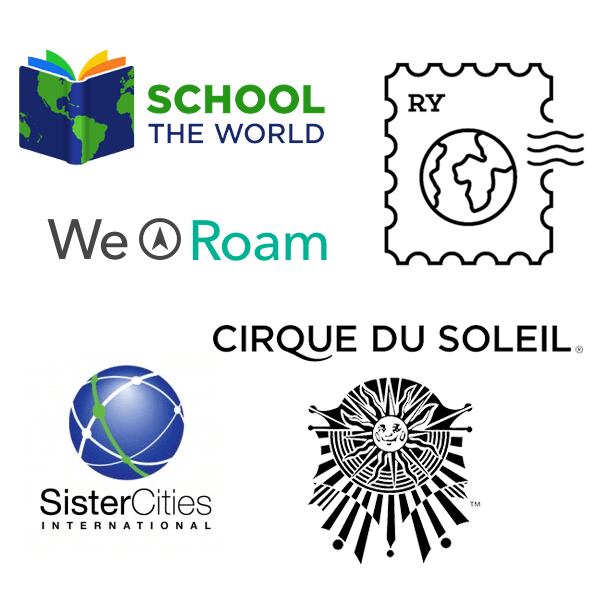 We take a tailored approach to our international group insurance business and listen to the needs and wants of each organization before developing a proposal. For this reason, we do not offer a standard plan. You will be assigned an account representative who will create a free, no-obligation quotation based on your specific needs.
Our experience is deep and broad. We have insured expatriate groups, large and small non-profits, missionaries, and travel for long or short term trips abroad. Some examples:
Volunteer groups building schools in Guatemala
A group of 100 remote workers traveling around the world in 365 days!
A youth orchestra traveling on a 2-week tour of China
A corporate account in Shanghai with expatriates from several countries
International Group Travel Insurance and Health Plans
Short-Term Group Travel Insurance Coverage If you need short-term coverage for five or more applicants, we have an ideal travel/health insurance plan that will provide comprehensive benefits at an affordable rate.
Long-Term Group Health Coverage – If you need longer-term coverage for your organization, we can provide you quotes for either an international group health insurance plan or a travel insurance plan depending on the needs of your group.
Rolling coverage For organizations or schools that enroll new participants on a monthly, weekly, or quarterly basis, we can provide a flexible, rolling enrollment and monthly invoicing plan to suit your needs.
Group International Health Insurance Plans for
Other groups with a minimum of 5 or more travelers!
Our focus and expertise are in providing the highest quality plans and customer services to groups of all sizes. We work with leading underwriters to provide fast response and affordable options. If you would like more information about group insurance, please contact us or Request a Free Quote.
Individuals and families, read about international health insurance and expatriate insurance plans.
Best International Group Health Insurance
When purchasing any product, especially insurance, we recommend that you compare multiple options. We can provide your international group with various quotes from 3 or more insurance companies.  Simply Request a Free Quote or call 877-758-4881, and our team will get to work with you! In the meantime, you can review some of the Group Health Insurance for International Employees.
Related: Compare and Review International Health Insurance Plans for Individuals and Families living abroad.
Best Group Travel Insurance Plans for your Team
We also offer business travel insurance for employees. These pans can be purchased for individuals or on a group basis.
Business Travel Insurance for Single Trips
For employees on a business trip, we offer a couple of great solutions. For US citizens traveling abroad on a work trip, we recommend the GeoBlue Voyager Plan. This plan has the backing of Blue Cross Blue Shield and offers an excellent network of international hospitals and doctors. For international citizens traveling worldwide, we recommend the Atlas Travel Insurance Plans, which are available to all nationalities. These plans will cover all of the benefits listed above and also include medical care, repatriation, emergency assistance, and more.
Annual Multi-Trip Business Travel Insurance Plans
For employees and business travelers who frequently travel throughout the year, you might be better off with an annual travel insurance plan. These plans are purchased at any time and will cover you for the next twelve-month. These plans are renewable for the subsequent year. There are cost savings when buying these plans if you travel three or more times each year. You also have the peace of mind of being covered for any trip without having to purchase a new plan each time you go abroad.
Best Annual Travel Insurance Plans for Business Travelers:
Wander Frequent Traveler: Learn More  |  Free Quote / Apply
Patriot Multi-Trip Travel Insurance:  Learn More  |  Free Quote / Apply