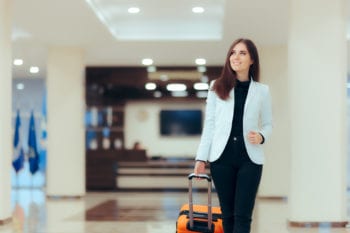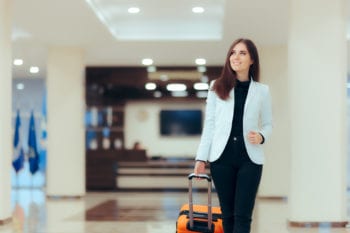 If you are living outside your home country, you will be advised to invest in a credible and reliable expat health insurance plan. This can protect you and your family from the high cost of healthcare services abroad. For an additional layer of protection consider a quality life insurance plan.
In this article, we will be discussing in detail the best insurance to consider and the frequently asked questions on how to apply for cover. Once you have a general understanding of the coverage and benefits, follow the links below to request more information along with a quote.
If you live outside your home country, investing in a credible and reliable expat insurance plan is wise. This can protect you and your family from the high cost of healthcare services abroad. You may also want to consider life insurance to provide additional security for your family. Finally, if you travel abroad from your new home country, we recommend some travel insurance plans to consider.
In this article, we will discuss in detail the best insurance to consider and the frequently asked questions on how to apply for coverage.
An Overview of Expat Health Insurance
Your home country health insurance plan or health system probably won't cover you when you're living overseas. In most countries, you also won't be able to enroll in the local health care system. To protect your health and your finances, you'll need an international medical insurance plan designed to cover foreign nationals.
There are many great plans, but which one is the best for you depends on your circumstance. See below for an overview of expat insurance plans.
The Best Health Insurance for Expatriates
Many international workers are not covered by a corporate or group insurance plan. If you are an expatriate, regardless if you are living alone or with your family abroad, purchasing an international health insurance policy is a must.
International health insurance policies provide either worldwide or regional medical coverage. They can also include components of trip cancellation, evacuation services, and repatriation benefits should the need for any of these arise.
The best insurers have a global network of healthcare providers that you can get in touch with during emergencies. They also have agents who can help you take care of hospital bills and payment for caregivers covered under the given policy.
Our Review: Best International Health Insurance Companies
GeoBlue Xplorer Worldwide Medical Plan
GeoBlue Xplorer is a premier policy designed for US expats abroad and international citizens living in the USA. It grants access to the Blue Cross / Blue Shield network of doctors and hospitals in the USA and an exclusive list of providers worldwide.
Suppose you are a US citizen living abroad. In that case, the GeoBlue Xplorer option will provide you with up to 9 months of expatriate coverage in the USA, which is the best offer available among international medical policies.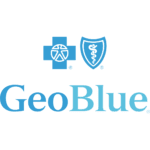 Premium Benefits, Coverage and Service
Define your deductible and prescription benefits
For Foreigners in the US or US citizens abroad
Plan Details
|
View Brochure
Integra Global PremierLife / PremierFamily
Integra Global has service offices strategically placed worldwide in Europe, North America, and Asia. It specializes in providing health plans to organizations and individuals with unique protection needs, such as international employees, marine professionals, and specialized risks.
The goal of IntegraGlobal is to develop unique international health plans that offer outstanding protection, excellent value, and hands-on unbeatable personal service.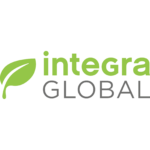 Enhanced coverage for individuals living abroad
Choice of the coverage area to reflect your geographical area of need
Freedom to choose your health care provider wherever you are in the world
Plan Details
|
View Brochure
Frequently Asked Questions
An Overview of the Application and Underwriting Processes
Underwriting is the process through which your expat insurance application is reviewed. The insurer decides whether to grant approval or deny your application. When approved, your premium will also be determined through this process.
Typically, it is during the medical underwriting process wherein the insurer asks a series of questions to determine the medical history of an applicant. The insurer also discloses here what they can cover based on your qualifications.
You will be required to get documentation from doctors as well as other healthcare providers. If you do not have any symptoms upon approval or have not undergone treatment for any medical issue for a specified period, you may be offered coverage on the understanding that you will go through the underwriting process again every time you claim against the policy.
Request Your Quote for Global Medical Care
Cigna Global offers affordable options with a modular plan design. The modularity of their coverage allows you to choose the coverage you want and leave off what you do not need, so you only pay for the selected benefits.
Request a quote from us for free to get a price. We can also provide you with quotes from other providers so you can compare various options.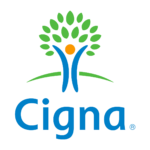 The flexibility to tailor a plan to suit your individual needs
Access to Cigna Global's trusted network of hospitals and doctors
The convenience and confidence of 24/7/365 customer service
Plan Details
|
View Brochure
Exclusions in Expatriate Medical Coverage
Review every detail of any insurance plan before purchasing it. Read the policy certificate and rules before finalizing your decision. These documents contain everything you need to know about the policy, including what is and what is not covered by the plan.
Although many providers do not specifically list pre-existing conditions as an exclusion, certain conditions may be excluded from the plan during the underwriting process. Make sure you read them through so you will not be surprised or caught off-guard when filing a claim.
Recommended Plans Based on Where You Are Moving From
Life Insurance for Expatriates
International life insurance coverage provides additional peace of mind because it takes care of your family's financial needs should something happen to you while living overseas. The policy you have in your home country probably won't pay out if you pass away while living in another country, so an international life insurance plan fills that gap. Learn more in this guide for choosing the best life insurance for international citizens.
Do your research to figure out how much coverage you need based on your current and projected expenses. Then pick a plan based on your needs and your budget. Click to get a free quote and we will help you decide which plan is better suited for your needs.
How Much Does an Expat Life Insurance Plan Cost?
An expatriate life plan will cost as little as $50 per month to as much as $5,000 per month, depending on your age, health, and the term of coverage as well as the amount of coverage you purchase. Deciding how much coverage you need is a smart investment decision to protect you and your loved ones from expenses should one or the other pass away.
Typically, international life insurance policies will pay a designated beneficiary upon your death to cover medical bills, living expenses, education costs, and other expenses. The amount paid by the insurance can offset the loss of your income for your loved ones.
Review the life insurance plans available from Unisure Group and William Russell. Both insurers designed their life insurance plans with expatriates and international travelers in mind.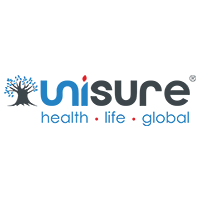 Fairly priced and supported by first-class service.
Coverage is guaranteed for the entire policy term.
Insure your life up to $6.5m.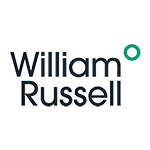 Cover when living & working abroad.
$250k life benefits start at just $22 per month.
Insure your life up to $2m and safeguard your family's financial future.
Travel Insurance for Foreigners Traveling Abroad
There are many good expat travel insurance plans that provide coverage when leaving your home country. When applying for this type of insurance, you would need to supply both your residence and destination country.
WorldTrips Atlas Travel Insurance
The Atlas Travel Insurance plan is a great international travel plan for expats and is available to most all travelers worldwide. The service is very good and the cost is affordable.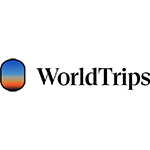 COVID-19 coverage outside your home country
Choose between the basic and more extensive coverage
Meets Schengen visa insurance requirements
24/7 worldwide travel and emergency medical assistance
Plan Details
|
View Brochure
|
Apply Online
Travel Insurance for U.S. Citizens Traveling Back to the U.S.
The Patriot Travel plan provides coverage for people traveling outside their residence country whose destination includes the U.S. or its territories. Meaning, a U.S. citizen residing in a foreign country can purchase a Patriot America plan to visit the U.S.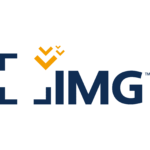 COVID-19 coverage up to policy maximum if you're visiting the U.S.
Maximum limits up to $8,000,000
IMG pays 100% of medical expenses in-network
Plan Details
|
View Brochure