Cigna Global Health Benefits of Coverage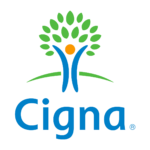 Cigna Global Medical Plan offers flexible benefits with three levels of essential core cover, Silver, Gold, and Platinum to choose from. Their core policies cover for medical, inpatient, day case surgery, and accommodation costs. Also, essential cover for cancer and psychiatric care are provided. Gold and Platinum policies also offer cover for routine maternity and complications from maternity. After you have chosen your core coverage level, you have a menu of optional modules you can add or remove to enhance your overall benefits with the Cigna Global Medical plan.
Cigna Global Silver Plan
Most affordable base level plan – Minimum Coverage
Overall annual benefit—$1,000,000/€800,000/£650,000
Inpatient, Day patient & accommodation cost—paid in full for a semi-private room
Total cover for cancer
Psychiatric cover – $5,000/€3,700/£3,325
Routine maternity cover—not covered
Cigna Global Gold Plan
Mid-level plan at a reasonable price.
Overall annual benefit—$2,000,000/€1,600,000/ £1,300,000
Inpatient, Day patient & accommodation costs—paid in full for a private room
Total cover for cancer
Psychiatric cover—$10,000/€7,400/£6,650
Routine maternity cover—$7,000/€5,500/£4,500
Cigna Global Platinum Plan
Premium Plan – Highest coverage and most benefits.
Overall annual benefit—Unlimited!
Inpatient, Day patient & accommodation costs—paid in full for a private room
Total cover for cancer
Psychiatric cover – Paid in full
Routine maternity cover—$14,000/€11,000/£9,000
Optional Cigna Global Health Benefits
Add or Remove Benefits as Desired
Cigna Global Medical Plans are designed to be flexible to meet your needs and budget. After selecting the core coverage desired (Silver, Gold, or Platinum), you have the option of adding the following module into your plan to enhance your coverage. This allows you to pick and choose the benefits you want and will also help you to manage your costs.
International Outpatient—additional and more extensive outpatient cover that protects you from any treatments that don't require a hospital stay. This includes prescription drugs, dressings, and more.
International Medical Evacuation—peace of mind cover for transport and repatriation costs for you and a family member if you need treatment in another country. Including your country of residence or nationality.
International Health and Wellbeing—allows you to manage your health in your way with cover for screenings, tests, examinations, and other wellbeing activities.
International Vision and Dental—complete coverage for all your vision and dental costs. Including eye tests and routine and major dental work.
Optional USA Coverage—You can choose to include or exclude coverage in the USA. Health insurance in the USA is expensive. If you are not going to be in the USA, you can exclude USA coverage and save money.
Ask you global health insurance agent for guidance on picking a plan that is designed to cover your needs and meet your budget.
Learn more about International Health Insurance Plans.
Plan Details and Additional information: